East Africa Water & Sanitation Program
Water Charity and the National Peace Corps Association (NPCA)

have begun a program to implement dozens of water, sanitation, and public health projects in East Africa.
This program is set for $2 million.  The first phase, in the amount of $215,000, resulting in at least 25 new projects was funded by an anonymous donor, and we are into the second phase.
The countries included in the program are Ethiopia, Uganda, Rwanda, Tanzania, Zambia, Malawi, Mozambique, Kenya, South Sudan, and Madagascar.
Project planning is well underway, and work on the ground has begun on several projects. Individual projects will be phased in for implementation as planning for each is completed.
All projects are scheduled to be completed within a year, and it is anticipated that further funding will be available as the first phase is completed.
UPDATE:  The program has been extremely successful, spawned 6 sub-programs thus far, and expanded into 2 new countries.  Many of the projects have been completed, and a host of new projects are on the way.  Look at the list at the bottom of the page for links to the various projects.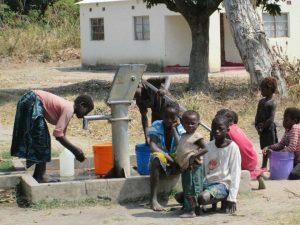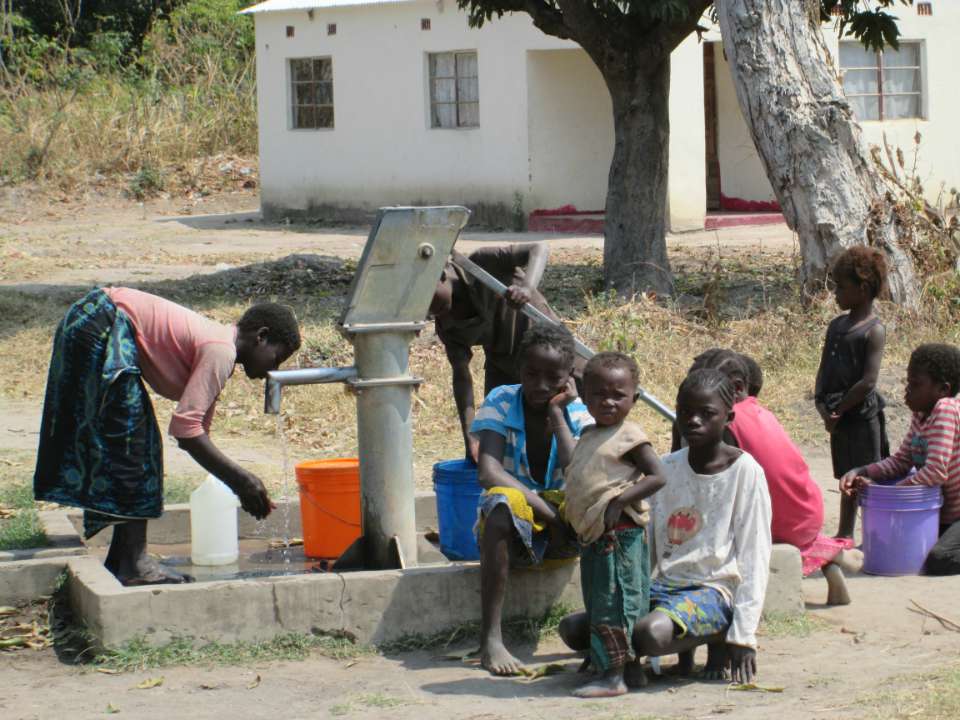 The Partnership 
Water Charity is a 501(c)(3) nonprofit, established in 2008 and headquartered in California, that does water, sanitation, and public health projects around the world. It has implemented over 2,500 projects in 67 countries to date, about 95% of them under the direction of Peace Corps Volunteers (PCVs) and Returned Peace Corps Volunteers (RPCVs).
The National Peace Corps Association (NPCA) was founded in 1979 and is headquartered in Washington, D.C. with a mission to championing a lifelong commitment to Peace Corps values. The goals of NPCA are to help the Peace Corps be the best that it can be and help Returned Peace Corps Volunteers (RPCVs) and RPCV groups thrive.
Averill Strasser, Co-Founder and COO of Water Charity, and Glen Blumhorst, President of National Peace Corps Association initiated a partnership in early 2015, that has led to this program and others like it.  The projects themselves continue to be done one at a time under our traditional, super-efficient model, managed by our volunteers on the ground.  While the scope has been expanded, these projects are the same great, high "bang for the buck" projects you have come to know and love from us.
Methodology
The program follows a unique methodology of utilizing the services of PCVs and RPCVs for project management. This imparts a level of cost-effectiveness that is many times that achieved by other organizations doing similar work.  Some of the projects in this program are done in concert with partner NGOs at work in-country.
Within the 8-country program area (now 10), individual projects will be planned and implemented one-by-one, rather than following an imposed and fully-developed plan. The model is based on the premise that there is a great need in the entire program area, and the most cost-effective way to save lives and prevent and cure illness is to quickly address those needs in the order in which they arise organically from the communities.
Incorporation of Peace Corps Volunteers
The major portion of the on-the-ground administration of projects will be carried out under the direction of serving PCVs. These are all college graduates who have been trained in-country, and possess language, technical, social, and community development skills.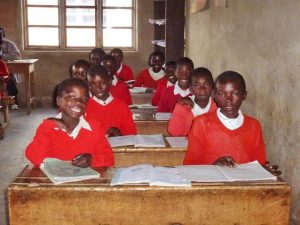 There are about 7,200 PCVs serving in 64 developing nations at any point in time. They live and work with members of the community and are involved in all stages of community organization, project conceptualization, planning, implementation, completion, and evaluation.
PCV's often work together in specific areas of the country, and there will be opportunities to aggregate projects that are being done in close geographic and temporal proximity. PCVs working together offer assistance to each other in planning and execution, economies of scale, camaraderie, continuity, sustainability, and ease of evaluation.
All projects will be funded using the normal channels through the Peace Corps Partnership Program after proper review.  This serves to ensure that each project meets a set of stringent requirements, and brings needed resources to assist the Peace Corps in its mission.
The Role of Returned Peace Corps Volunteers
Approximately 215,000 people have served as PCVs since the Peace Corps was started about 54 years ago. They represent an important and valuable resource to assist in the role of community development in the world.
NPCA is a partner of the Peace Corps, and is the designated organization to represent all RPCVs, and engage to amplify the power of the Peace Corps.
In the past 7 years, many RPCVs have worked with Water Charity to directly implement projects. RPCVs return to their country of service because of a lifelong commitment and bring with them their prior skills, education, and training.
RPCVs will continue to directly implement projects, but will also be utilized to provide training and support to serving PCVS to assist them in all phases of their projects.
A good example is the Malawi Borehole Program with RPCV Michael Buckler.  In this program, we are doing a slew of wells in concert with the NGO he founded when he decided to go back to Malawi (his country of service as a PCV), with the help of Water Charity.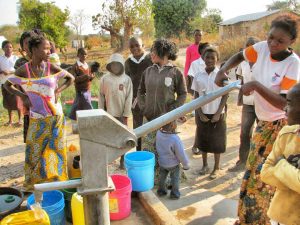 Types of Projects
All projects will fall under the categories of water, sanitation, and public health.
Typical projects will be water systems, wells, pumps, tanks, small reservoirs, rainwater catchment systems, irrigation systems, water purification installations, latrines, and handwashing stations.
All projects will require the community participation of labor, materials, and/or money to the extent of about 25% of the project cost.
Where feasible, small costs will be imposed on the villagers for use of newly-created water facilities, such that there will be funds available for maintenance, repair, and replacement when the need arises.
All projects will have community training and education components to teach villagers the technologies employed in the project, the use, maintenance, and repairs of the improvements, and necessary hygiene and public health concepts.
All projects will include a job-training component whereby technical skills are imparted on villages such that they will be able to utilize the acquired knowledge and apply it in other communities. The formation of small businesses to proliferate the technology in nearby areas while creating employment and economic incentives will be encouraged. Where feasible, tools will be left behind to serve in this effort.
Sustainability will be ensured by serving PCVs and their replacements, who will visit the project sites at intervals after completion and facilitate needed repairs and improvements.
Implementation
This program is up and running, with 6 major sub-programs and a large number of single projects already.  These subprograms are collections of individual projects in a given country, utilizing a specific technique (i.e. borehole drilling or well rehabilitation) to help the people in need.  We are set to surpass all our goals with this umbrella program.  At the bottom of the page, you can find links to everything we're doing.  Directly below, are links to the subprogram pages which showcase all the various projects being done under the auspices of each.
Summary
The program offers unmatched cost-effectiveness to implement vital projects using appropriate technology for people across this entire region of Africa. It benefits from our unique model and past knowledge of and experience in the chosen countries. It eliminates the expenses of travel, in-country headquarters, and administrative costs, and allows for most project dollars to be directed to materials and skilled labor.
The implementation is already well underway, with most of the original projects already completed, and the phase-in of new projects rapid.  There is a constant flow of new projects in areas of need, and new regions and countries are being added to the program as we are able to create worthy new projects and expand on the successes we have already achieved. A sister program is underway in West Africa which was able to receive funding due to the success of this initiative.