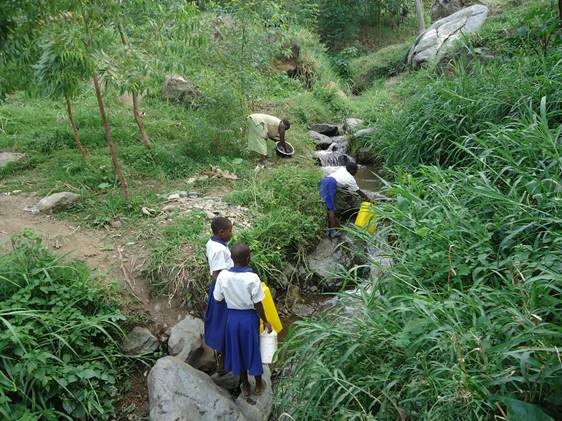 Kazingo and Karangura Water Project – Uganda
This project is made possible through the partnership of WATER CHARITY and the NATIONAL PEACE CORPS ASSOCIATION.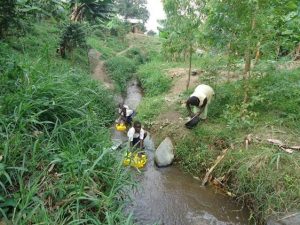 Location
Kazingo and Karangura parishes, Kabarole district, Bukuuku, and Karangura sub-counties, Western Region, Uganda
Community Description
Kazingo and Karangura are located about 16 km from Fort Portal town, 10 km off Bundibugyo road.
Twerwaneho Orphans Community Initiative (TOCI) works with over 220 vulnerable families in 26 villages of Bukuuku sub-county Kabarole district in areas of child protection, water, hygiene, health, sanitation, education and income generation.
TOCI has been supporting and empowering the community since May 2006 and has been working with Peace Corps Volunteers and Returned Peace Corps Volunteers since 2010.
Problem Addressed
Bukuuku and Karangura sub-counties are remote areas bordering and in the middle of Rwenzori Mountains, where families commute long distances (2-3 km) in search of clean water.
During annual assessment and community visits, out of the 8 schools in and around Rwenzori Mountains, none has a nearby water source. Children in schools survive and drink dirty water from far rivers. This poses a risk of contracting waterborne diseases like diarrhea, typhoid, and cholera for school-going children.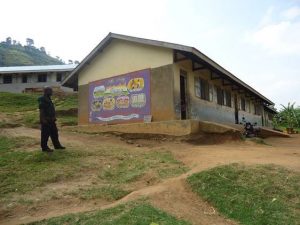 Lack of nearby water sources affects and lowers household incomes as people take time searching for clean water that could have been used for productive work, such as farming, business or any other family income-generating project.
TOCI organized meetings with community members and local council leaders to gather information, ideas, and solutions to address the long-time water shortage and associated problems.
Project Description
This project is to build 3 rainwater harvesting systems in 2 communities.
Two tanks will be constructed in the mountainous Karangura sub-county and one in Bukuuku sub-county. The school water tanks will each have two locally-made handwashing facilities fitted on the tanks so children can access safe drinking water.
The work will be done by Water for Hard to Reach Areas (WAHARA), an organization with considerable experience in similar projects.
Each system will consist of a 5,000-liter storage tank, gutters attached to building roofs, and piping.
In addition, 200 water collection and storage containers will be distributed at 2 schools, and to 150 vulnerable children from families affected and infected by HIV/AIDS and special needs children.
Tank Specifics
The tanks will be 10-12 mm thick plastic, with a capacity of 5,000 liters each. The tanks are guaranteed to last 30 years (when well protected).

Stand Construction
A base will be constructed of bricks, cement sand mortar of 1:3, concrete of 1:2:3 (cement sand and aggregates), constructed 2-3 feet above the ground.

Provision for Runoff
A soak pit will be constructed to capture runoff. A pit of 3 feet diameter will be dug and filled with hard stones, protected against breeding of mosquitoes by covering with taupline (polythene).

Gutters and Piping System
4 inch gutters will be installed on the face board to collect water from the roof surface. They will be connected to the down pipe and then to the tank.

Water Purification
Water will be collected in a clean container and mixed with water guard to make it safer for human consumption. Families will be encouraged to boil drinking water to kill germs when stored for long periods.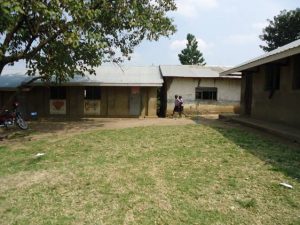 Project Impact
2,700 people will benefit from the project.
Returned Peace Corps Volunteer Directing Project
Tiffany Tai, Returned Peace Corps Volunteer (Uganda, 2011-2013), Regional Recruiter for Peace Corps / West Coast Region, and active member of Returned Peace Corps Volunteers of Los Angeles, will lead the project.
Tiffany previously completed the Kazingo, Kiguma and Karangura Water Project – Uganda.
Monitoring and Maintenance
The local council leaders and water user committees will be equipped with skills to safeguard the systems, raise funds for repairs and improve sanitation around the water source.
The completed projects will be officially launched with the support of a sub-county community development officer and health assistant who will help in the ongoing monitoring and support.
Let Girls Learn
The project targets over 800 girls faced with water, hygiene, and sanitation challenges that make it difficult for them to remain in school. Since girls bear the major burden of retrieving water, they will most benefit from the improvements.
While this project, administered by an RPCV, is not a part of the Peace Corps Let Girls Learn initiative, it embraces the same values. Hence, it is given the Let Girls Learn Plus (LGL+) designation and included as a part of our Let Girls Learn Initiative – Worldwide.
Fundraising Target
$4,900
Funds raised in excess of the project amount will be allocated to other projects in the country.
Donations Collected to Date
$4,900
Dollar Amount Needed
$0 – This project has been fully funded by an anonymous donor.  Additional donations using the Donate button below will be used for other projects in Uganda.
This project has been completed. To read about the conclusion, CLICK HERE.