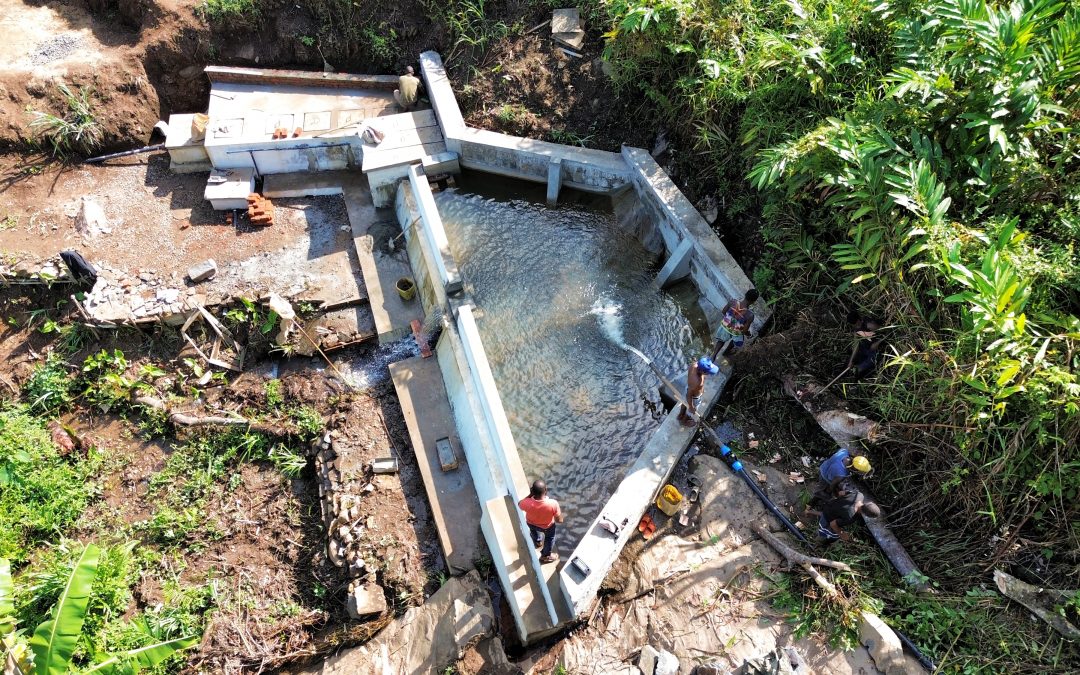 Marolambo Water Rehabilitation Project – Madagascar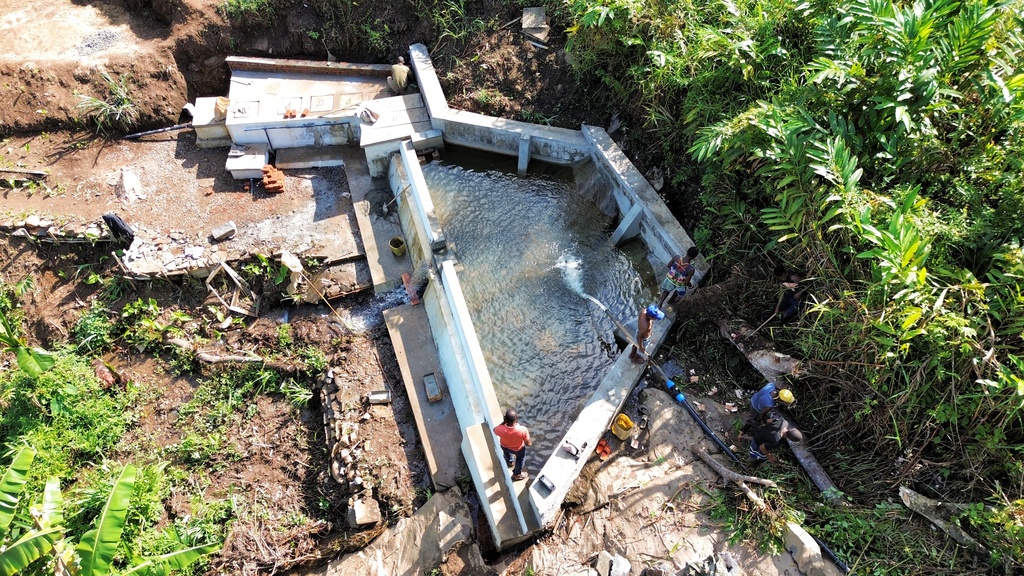 Water Charity's "WATER FOR EVERYONE" initiative in Madagascar aims to provide clean water for all. The Marolambo project is an important part of this initiative. Following a feasibility study in May 2023, a kiosk model was selected for greater efficiency. The project includes the rehabilitation of upstream facilities, pipelines and distribution systems, as well as the construction of 47 water stations. The project began in September and will take approximately 45 days to complete, providing paid local labor to stimulate the local economy. The total length of the supply pipeline is 2,360 meters and the distribution system is 3,391 meters, with different diameters to optimize functionality. The pipelines are strategically located to ensure efficient water distribution throughout the village.
Program Location
Marolambo, located in the southern part of the Antsinanana region within the Eastern Highlands, is a large village with three fokontany: Antanambao, Vohidiavolana and Vohitromby-II. Marolambo hosts the district and commune offices and has a population of 7763. Despite its size, the village has been consistently overlooked by aid programs since their inception.
Access to Marolambo is by 6 x 6 trucks, motorcycles, and on foot. The community water system, built-in 2003 and upgraded in 2013, draws water from a perennial stream located 2.5 km outside the village. The system includes an upstream filter and two large 60k m3 tanks, and uses a PVC pipeline to transport water to the village and distribute it through a network of pipes. Although the system was originally designed with approximately 48 water points, only 15 public points are operational. The community monitors the water system, but the upstream section is affected by silt and debris, and the pipeline has deteriorated, resulting in numerous leaks. Unauthorized taps into the pipeline have also compromised the distribution system, with some stations lacking valves and running continuously. As a result, the flow of water has decreased significantly, causing disruptions to functioning water stations and forcing many in the village to rely on contaminated urban streams for water.
Problem Addressed
The Marolambo municipal water system was built 20 years ago. It is a surface water system collecting water from a dammed stream, piping it 2.3 kilometers to the village and delivering it to 48 water stations throughout the village. The water system is no longer functional. The upstream facilities are filled with mud, only fifteen water stations work, and the pipeline is leaking profusely, depleting the water flow and shutting down the system.
Many villagers use contaminated water from urban streams and ponds. Water-borne disease is widespread with an average of 245 cases of diarrhea reported annually. The Mayor of the Commune recognizes the problem, believes it will only get worse and asked for a help in a letter dated May 17, 2023.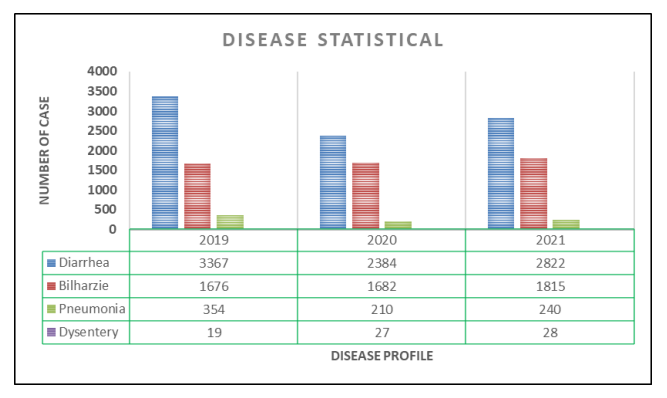 Marolambo Water Infrastructure Issues
The current water system built two decades ago, is on the brink of complete failure due to age, inadequate maintenance, human activity, and weak management.
Catchment
The catchment site is filled with mud and debris, limiting water collection and causing overflow.
The pre-filter is clogged with mud sludge and non-functional.
Filter Unit
The current water system built two decades ago, is on the brink of complete failure due to age, inadequate maintenance, human activity, and weak management.
Transit Pipeline
Seventeen water leaks between the filter and holding tanks result in pressure loss.
Leaks are caused by surface exposure, unauthorized taps, changes in pipe size, improper repairs, and construction on the pipeline.
Holding Tanks
Both 45m: 3 tanks are dirty, not fully filled, and one is leaking.
Distribution System
The pipeline network and forty-eight water stands are in extreme disrepair, with numerous leaks.
Unauthorized connections, broken stands, and lack of a pipeline map hinder maintenance.
Accessibility
Some areas are too high for gravity feed, requiring alternative sources like a new drill well.
Infrastructure Management
Managed by the Commune without an established structure.
Technicians lack training, tools, and parts.
The Catholic Mission owns the only drilled well, operating a successful commercial model.
Public Consultation Meeting
Stakeholders express support for WFE – Water For Everyone initiative.
Questions addressed project details, water quality, and local employment plans.
Logistics
Challenges include impassable roads, limited traffic, and unpredictable road travel.
4WD trucks, 6WD trucks, and motorcycles are used for transportation, with logistical planning essential.
Project Objectives
The Marolambo Water Rehabilitation Project is a crucial initiative that aims to provide clean water services to the village, leaving no room for waterborne diseases. The project is designed to elevate sanitation and personal hygiene standards, ensuring a healthier and more productive community. With this project, we can significantly improve the quality of life for all residents, especially the most vulnerable, by providing better protection against illnesses. We are confident that this project will make a significant impact, contributing to a more prosperous and healthy community.
In summary, the Marolambo Water Rehabilitation Project is designed to achieve the following objectives:
1. Restore water services to the Marolambo village.
2. Decrease the incidence of waterborne diseases and improve sanitation and personal hygiene.
3. Enhance the overall health, productivity, and quality of life for the population.
4. Provide better protection for vulnerable populations against serious illnesses.
EXISTING WORKS: 01 catchment, 01 filtration basin, 02 reservoirs, 37 fountains.
NEW CONSTRUCTION: 47 Water Stations, 3391 meters of new pipeline, buried to 0.8 meters
Overall Summary
The Marolambo Project is Water Charity's triumphant gravitational water supply project in Madagascar. It's a remarkable undertaking that encompasses a dam, filters, tanks, chlorination boxes, kiosks, and standpoints. Despite facing many challenges, our team completed the work to the highest professional standards. We treated the water to eliminate Escherichia coli and recruited technicians and volunteers to ensure the system's proper use and maintenance. By doing so, we've made a lasting impact on the communities that were in dire need of clean water. This project is a testament to Water Charity's ability to transform lives and create positive change. We're proud to have collaborated with MWP on this venture, which is part of our "WATER FOR EVERYONE" initiative that was introduced and implemented in Madagascar since October 2022.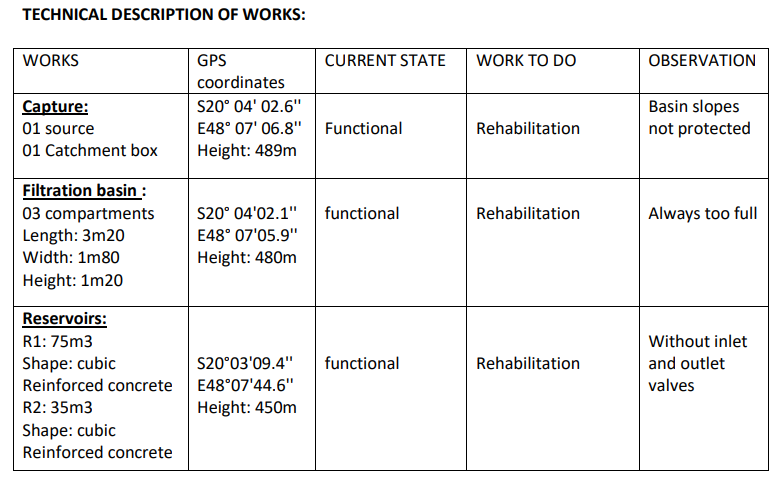 Achievements – Marolambo Water Project
A. Source Taking Point: a. Improved water source with a new small dam to divert mud and debris. b. Installed a 75mm PEHD hose for efficient water collection. c. Protected the hose with medium-sized gravel.
B. Dam (Retention Tank): a. Raised the dam's main face for increased water retention. b. Constructed walls to prevent contamination. c. Installed a 60mm PEHD valve for drainage during maintenance.
C. Loading Chamber: a. Installed a screen at the water inlet to prevent sludge and debris. b. Coated and created a new concrete lid. c. Conducted readjustment and plumbing work.
D. Filter 1 and Filter 2: a. Removed sludge and waste filter elements. b. Made plumbing modifications for better functionality. c. Installed overflow and outlet mechanisms.
E. Supply and Distribution Lines: a. Laid new PEHD hoses, connected with new connectors, and restored trenches. b. Installed chambers for purge, sectioning, and drain valves.
F. Holding Tank and Water Quality: a. Rehabilitated two storage tanks. b. Replaced old piping and installed new branches. c. Ensured water quality with treatment facilities. d. Installed a flow meter and electro-chlorinator.
H. Water Delivery Points: a. Installed 20 public kiosks and 10 standpipes for public institutions.
I. Management and Sustainability: a. Recruited two technicians and 20 volunteers for system maintenance. b. Instituted a membership fee for infrastructure maintenance. c. Established agreements on usage terms and set a free water day on Saturdays.
J. Challenges and Difficulties: a. Faced challenges due to poor access, delays in material supply, and shortage of skilled workers.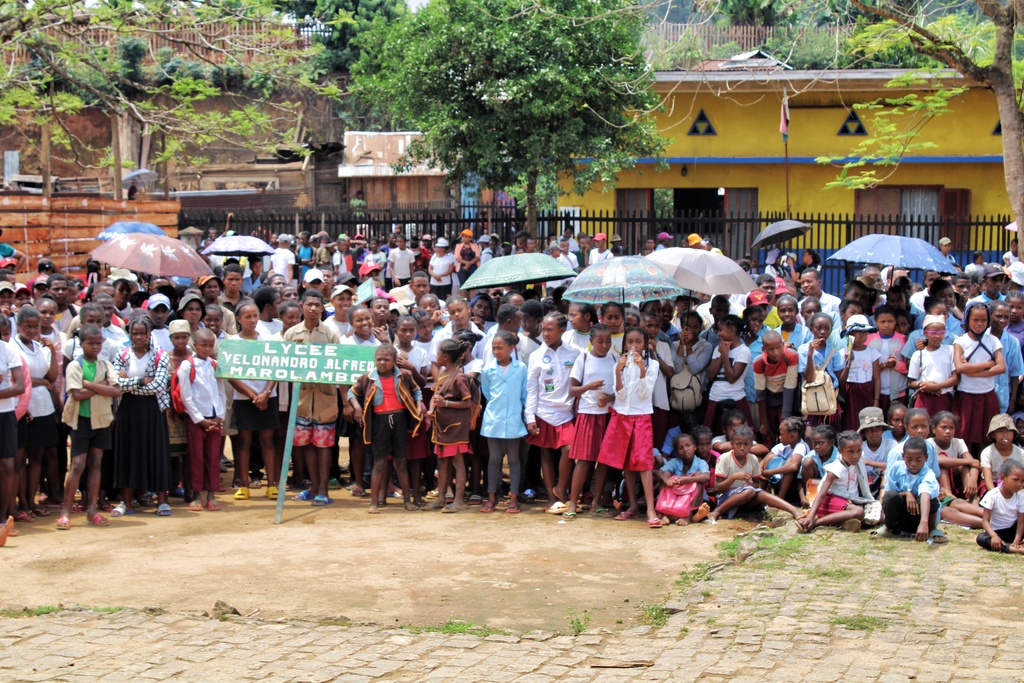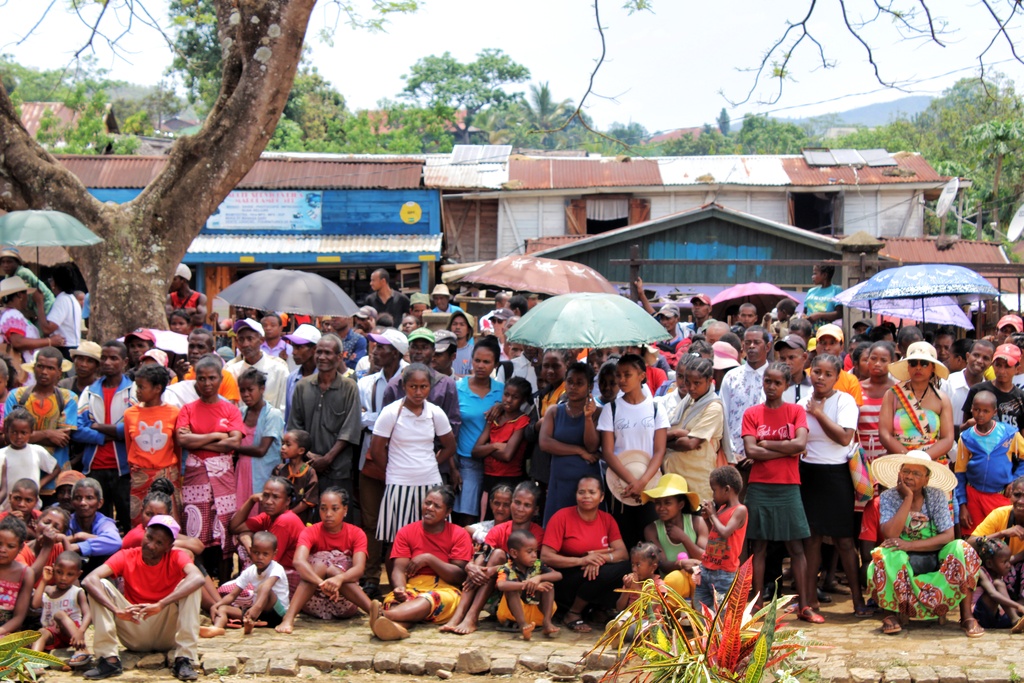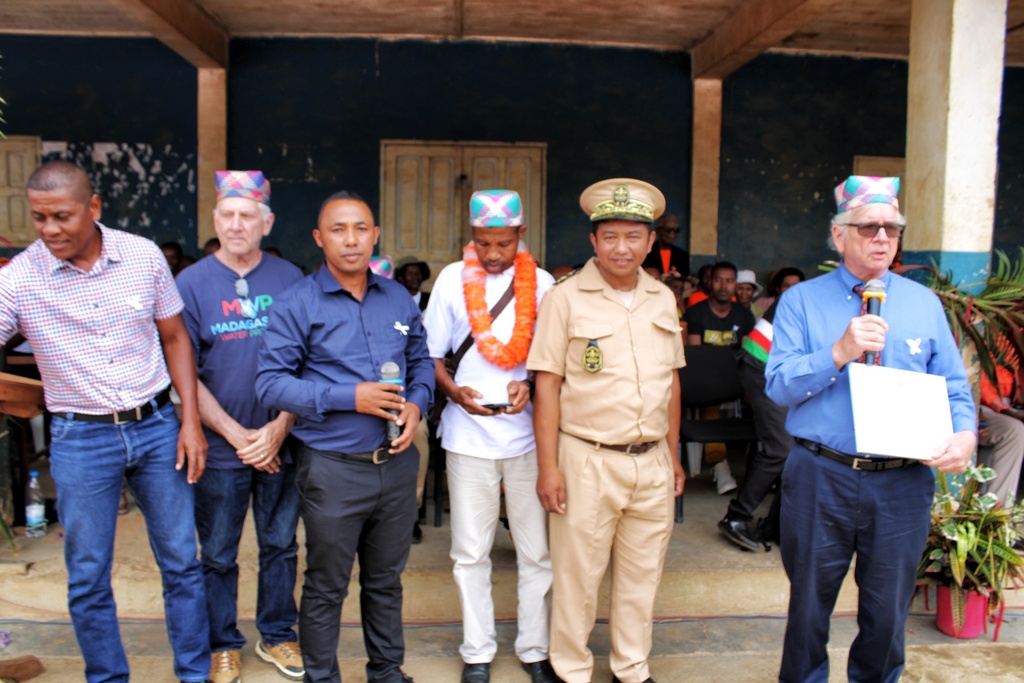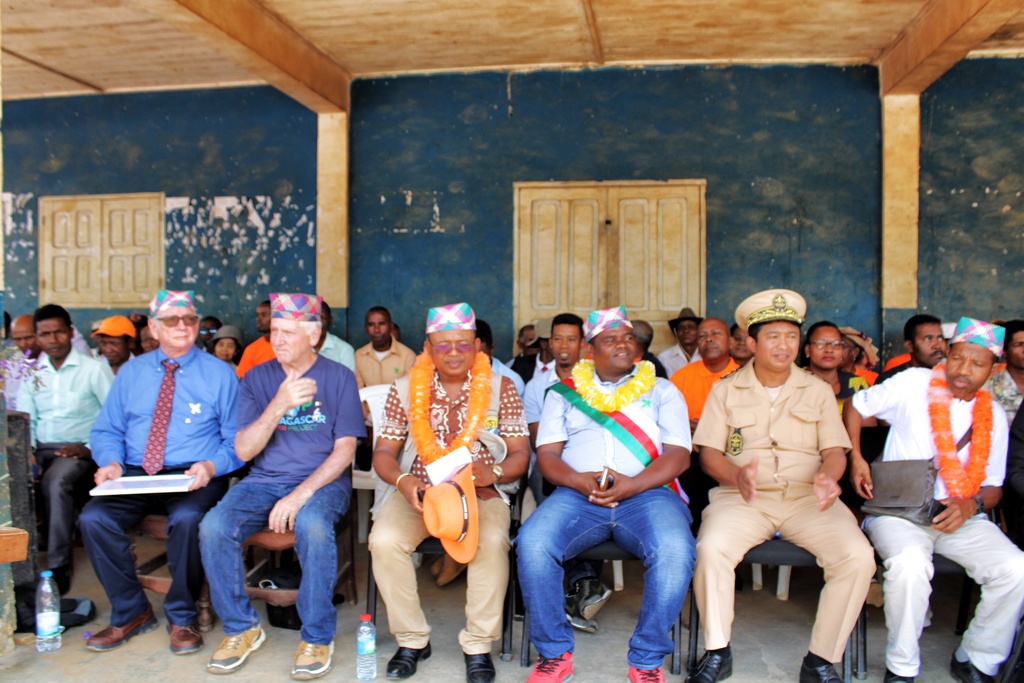 The funds for this program have been advanced by Water Charity. Your donation using this Donate button will ensure that we have funds available to accomplish this project.