Warsop Health Center Water Project – Jamaica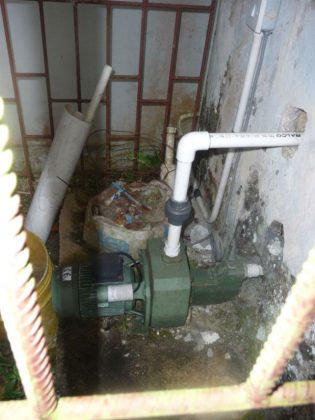 Location
Warsop, Trelawny, Jamaica
Community Description
Warsop is a small community in the rural area of Trelawny, Jamaica. People in the area mainly subsist by farming for themselves and selling crops at markets in the nearest cities of Christiana and Falmouth. This area of Jamaica is famous for its yam crops, but products such as potato, cabbage, banana, lettuce, and other crops are also produced in the area.
Warsop is located in the mountainous interior of Jamaica, known as the "cockpit country". This area is one of the more remote and sparsely populated areas of Jamaica, which means that the amount of government services is much lower than in other areas.
The nearest hospitals to the area are in Mandeville and Falmouth, over an hour away, and there are few private doctors in the area.
Project Description
This project is to install a chlorination device to purify the water used at the Warsop Health Center.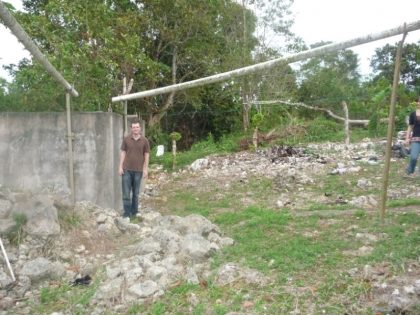 Currently, the clinic catches rainwater for all of its water needs. The rainwater is pumped from a concrete catchment tank to a storage tank that is positioned above the health center to provide water pressure in the center.
A chlorination device will be placed on the pipe between the catchment tank and the storage tank. This will allow for easy, automatic chlorination of the water using chlorine tablets, which the Trelawny Health Department already has in supply.
Chlorine residual test kits will be purchased and used to calibrate and verify the chlorination of the water and the chlorination device.
Chlorinating the water at this health center is important because the clinic serves the sick, elderly, and pregnant, all of whom are at high vulnerability to water-borne illness.
Project Impact
The Warsop Health Center serves about 6,000 people who will directly benefit from the project.
Peace Corps Volunteer Directing Project
Jerome Drescher
Comments
Local health centers fill a vital role in providing medical care in rural communities such as Warsop. Clean water is essential for the delivery of health care by these centers.
The simple solution provided by this project is extremely cost-effective. Quality control is built into the process, making it simple to operate and maintain, and therefore sustainable.
This project is similar to a project previously done by PVC Jerome Drescher, the Stettin Health Center Water Project – Jamaica, so the effectiveness of the design is proven.
Dollar Amount of Project
$490.00
Donations Collected to Date
$490.00
Dollar Amount Needed
$0.00 – This project has now been fully funded, through the generosity of The Soneva SLOW LIFE Trust as a part of their Clean Water Projects initiative.
We encourage others to continue to donate using the Donate button below, and we will notify Peace Corps Volunteer Jerome Drescher of your donation. Additional funds will be used to fund the next project by Jerome and/or those of his counterpart PCVs in Jamaica.
This project has been completed. To read about the conclusion of this project, CLICK HERE.