Touba Couta School Latrine Project – Senegal
This project is made possible through the partnership of WATER CHARITY and the NATIONAL PEACE CORPS ASSOCIATION.

Location
Touba Couta, Saraya Department, Kedougou, Senegal
Community Description
A small village of around 200 community members, all of the Jaxanke ethnic group.
Problem Addressed
This project will solve the lack of student restroom facilities at the local school. There is currently no bathroom facility at the school; thus, students are forced to go into the bush to relieve themselves or to go back to their own houses.  Both options are disruptive and take time away from the classroom, and the former is obviously very unhygienic.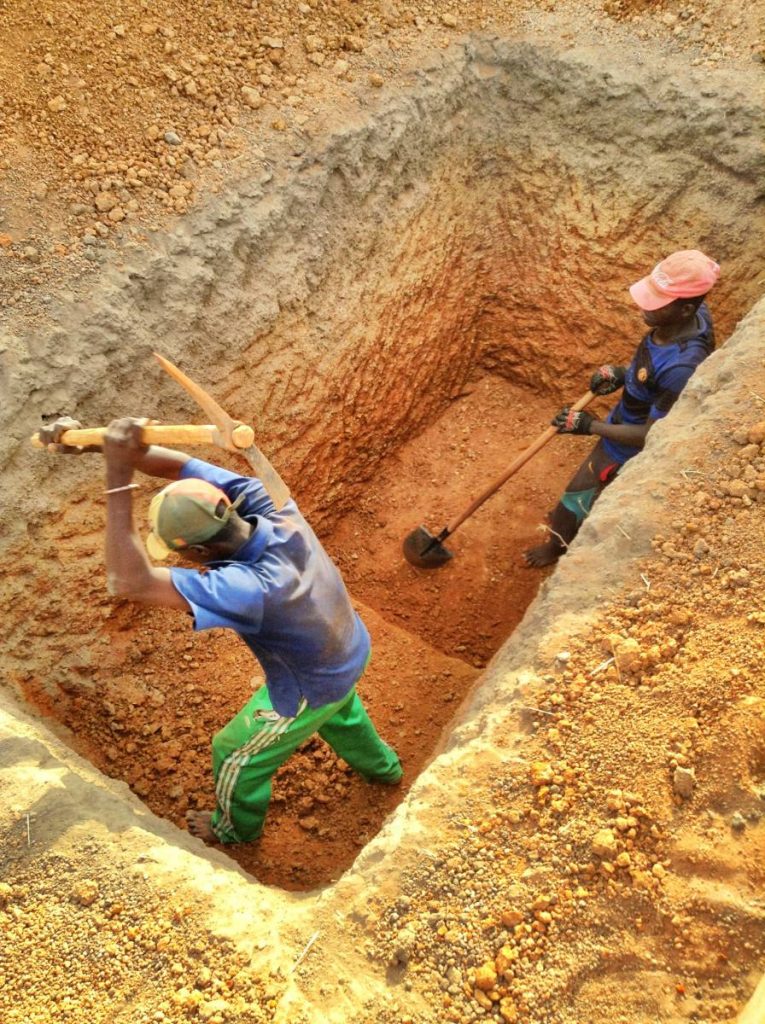 Project Description
Local villagers and masons are digging a large pit latrine. Afterwards, they will build two small cement outhouses over it (one for boys and one for girls), next to the school.  Local PCV Emily will educate the villagers about the problems with open-air defecation and the importance of hand washing.
The latrine pit will be 3 m x 1.5 m large and 3 m deep.  Once the digging and the cementing of the pit is complete, the masons enlisted will build a cement outhouse that will be divided into two rooms (one for the boys and one for the girls) over the pit.
The community has agreed to cover some of the costs of digging and of building the rooms. They will also provide free room and board for the masons, as well as help them with transporting the materials to the site. The money from Water Charity will be going towards paying for the construction of the pit and the outhouses, towards the purchase of pit digging supplies, and towards the purchase of doors and roofing for the outhouses.
Project Impact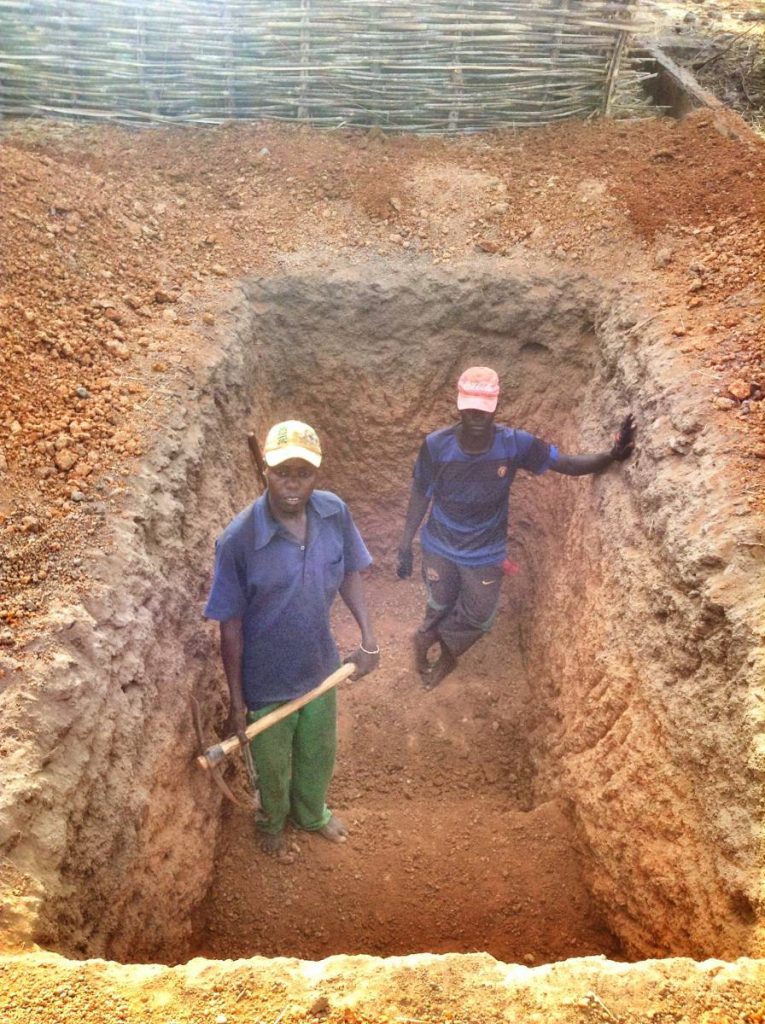 30 to 40 students a day, plus teachers and parents.
Peace Corps Volunteer Directing Project
Emily Johnson
Monitoring and Maintenance
Community Organization: Comite de Gestion de l'Ecole 
Comments
Janelle Kibler (3rd year PCV in Kedougou city) will help oversee the project when Emily COS's and leaves Senegal.
Dollar Amount of Project
$850
Donations Collected to Date
$850
Dollar Amount Needed
$0 – This project has been fully funded through the generosity of Stuart Johnson, of Atlanta, GA, USA.
This project has been completed.  To see the results, CLICK HERE.
Additional funds will go to our Senegal Country Fund.