Thainfara Mawno Well Improvement Project – Senegal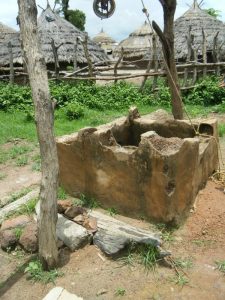 Location
Thainfara Mawno, Kolda, Senegal
Community Description
Thainfara Mawno is a small Pulaar farming community in the south of Senegal about a 2-hour drive from the regional capital in Kolda. Most families are subsistence farmers who grow corn and millet as their staple crops during the rainy season.
The village, consisting of 275 people, is small but growing. Like many other rural communities in Senegal, families struggle to grow enough to eat and make a little money to save for school fees, medicine, and other basic necessities. The people suffer from a variety of water-related illnesses such as diarrhea, stomach parasites, and malaria.
Pulling water for washing, drinking, and cooking is a daily chore. Although the village has a number of wells, many are in disrepair and unsafe.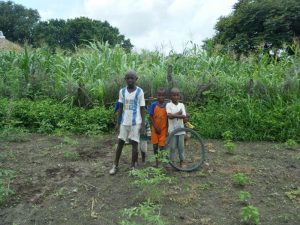 None of the wells are covered and they are easily contaminated. Some are in danger of collapsing. Well water is the only source of drinking water for the people of Thainfara Mawno but many of the wells need to be repaired and improved in order to provide clean water.
Project Description
This project will repair and improve ten existing wells in the community by reinforcing their existing structures with cement and rebar and creating cement covers with metal doors.
Project funds will be used to buy cement, rebar, and metal covers, and to pay for the mason.
The community will provide sand and gravel for the cement, food, and boarding for the mason, and transportation of materials purchased in the nearest road town.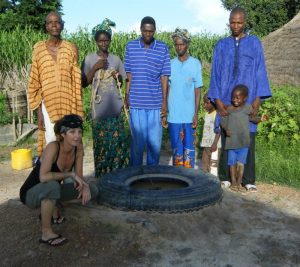 The project has the support of the Chief of the village, Amadou Gano
Project Impact
Over 200 people will directly benefit from increased access to clean water. An additional 75 people will indirectly benefit from the decrease in communicable diseases.
Peace Corps Volunteer Directing Project
Heather Van Wie
Comments
The inexpensive repairs and improvements of existing community wells will have a great impact on the wellbeing of the villagers by reducing the incidence of disease.
Dollar Amount of Project
$500.00
Donations Collected to Date
$500.00
Dollar Amount Needed
$0.00 – This project has now been fully funded through the generosity of The Soneva SLOW LIFE Trust as a part of their Clean Water Projects initiative.
We encourage others to continue to donate using the Donate button below, and we will notify Heather of your donation. Additional funds will be used to fund the next project by the PCV and/or other projects in the country of service.

This project has been finished. To read about the conclusion of the project, CLICK HERE.