St. Felix Primary School Rainwater Catchment and Storage Project – Lesotho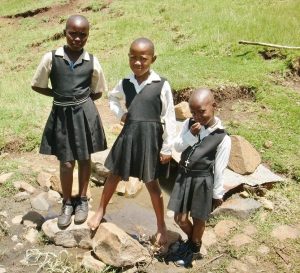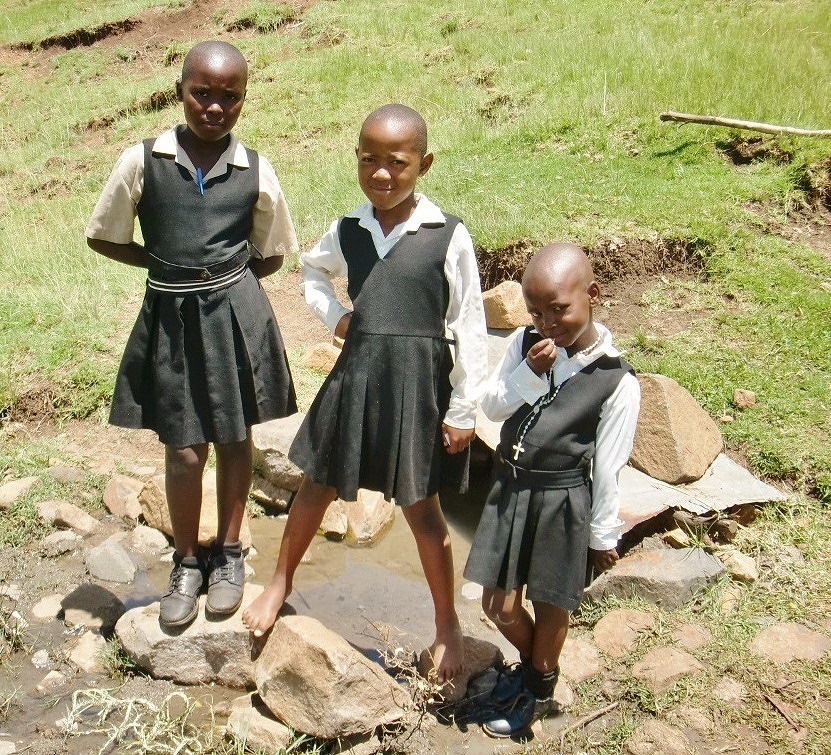 Location
Ha Mali, Leribe District, Lesotho
Community Description
St. Felix Primary School is the only school in the remote village of Ha Mali, Lesotho, adjacent to the Ts'ehlanyane National Park. The school serves 240 students in grades 1 thru 7.
Previously at St. Felix the local Division of Rural Water Services installed a tank and carousel-operated pump on the school grounds, but the water source at that location failed years ago. Since then, students and staff get their water from the outlet of a small nearby spring which is open to debris and animal use. They use this water for drinking, washing hands and watering their gardens. This is particularly dangerous as there are a large number of HIV-positive students at the school who have compromised immune systems.
The school garden produces greens and vegetables, which are a major component of the free lunch served daily at this school.
Project Description
This project is to construct a rainwater catchment and potable water storage system at the school's largest classroom building.
Water Charity funds will be used to purchase a 5,000-liter tank, downspout, locking tap & reducer, caulk and sealant tape. Guttering and a concrete base for the tank are already in place.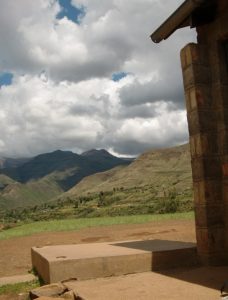 The school principal will manage a team of paid staff and parent volunteers to install the system.
The staff will be trained on procedures for maintaining the system in good condition using weekly inspection and treatment, tank cleaning, and accurate record keeping.
The project will provide easy access to potable water for drinking and washing.
The increased supply of water will be available for use in the school's vegetable gardens. The principal and teachers will use the project to teach the students about potable water standards and the risks of consuming non-potable water.
Project Impact
240 students and 7 staff at St. Felix Primary will benefit from the project.
Peace Corps Volunteer Directing Project
Maggie Day
Comments
This is a great solution for satisfying the critical water needs of the school.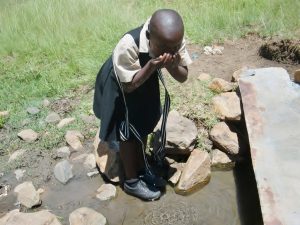 Maggie previously completed the Ha Mali Community Center Rainwater Catchment and Storage Project – Lesotho.
Dollar Amount of Project
$550.00
Donations Collected to Date
$550.00
Dollar Amount Needed
$0.00 – This project has been fully funded through the generosity of the Green Family, of Lakewood, Ohio, USA in loving memory of Moeketsi Sera and Matope Motjanyela.
We encourage others to continue to donate using the Donate button below, and we will notify Peace Corps Volunteer Maggie Day of your donation. Additional funds will be used to fund the next project by Maggie and/or those of other PCVs in the country of service.

This project has been finished. To read about the conclusion of the project, CLICK HERE.