Sinthian Medina Cherif Latrine Project – Senegal
Location
Sinthian Medina Cherif, Velingara District, Kolda Region, Senegal
Community Description
Sinthian Medina Cherif is a village in the department of Velingara, region of Kolda, with a population of about 250 people. It is located next to a national road and surrounded by trees and farms. The next nearest village is about 5 kilometers away.
The village has one elementary/middle school, which was opened in 2005. It has had an increase of students, and today has an attendance of 70 students, 32 males and 38 females.
The school has three teachers, two permanent classrooms, with two different classes, and one classroom made of bamboo fencing.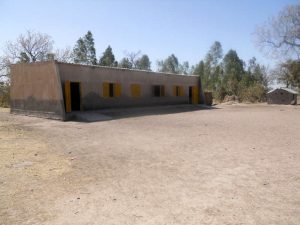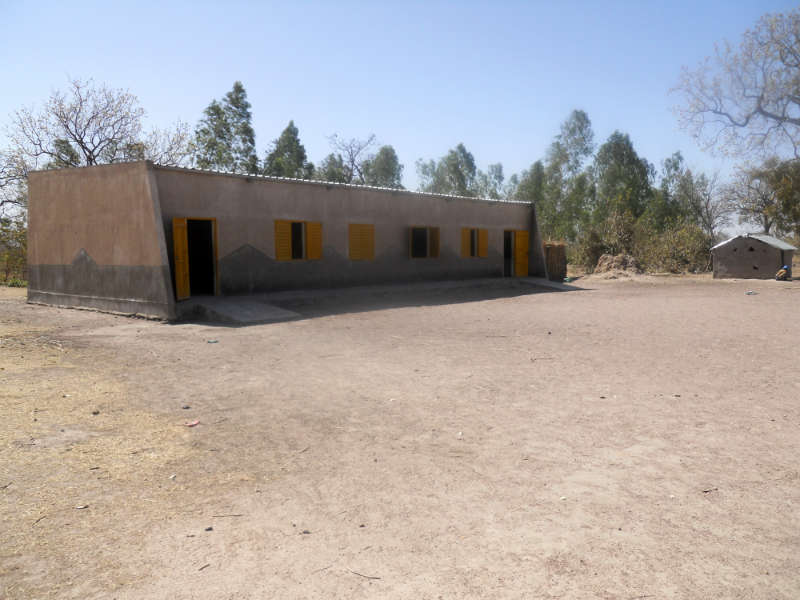 Problem Addressed
The school has no latrines, and when children need to go to the restroom they go to the bush in the back of the school building. This makes the surrounding area very unsanitary, and during the rainy season there is a high rate of giardia, diarrhea, and skin infections.
Project Description
This project will construct two ventilated pit latrines, one for male students and the other for female students.
The people directly involved in implementing the project are the two teachers and the principal. They will supervise the work of the mason and making sure that everything goes smoothly.
The latrine structure will include two stalls, each 1 meter by 1.5 meters. The5 walls will be made of cement bricks, and the foundation will be made of solid cement bricks. The roof will be made of corrugated aluminum and the doors will be made of corrugated aluminum and wood. Each stall will also have its own ventilation pipe, with a screen to prevent the entry of mosquitos.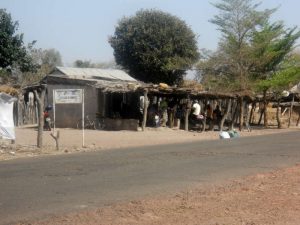 The latrine pit will be 3 meters deep. The walls will be reinforced with a rebar grid covered with cement.
Parents will contribute to the project by supplying local materials, including rock and sand. Each student will contribute 300 cfa (about 60 US cents).
The principal and teachers will dedicate a class to teaching hand washing and proper latrine use to achieve health benefits.
Water Charity funds will be used to purchase wood, cement, rebar, pipes, and aluminum. They will also pay for the work of the mason and the laborers.
Project Impact
70 students will benefit from the project.
Peace Corps Volunteer Directing Project
Socorro Leandro
Comments
This is an important project that will improve the health and well-being of the students and teachers.
Dollar Amount of Project
$471.80
Donations Collected to Date
$471.80
Dollar Amount Needed
$0.00 – This project has now been fully funded through the generosity of the SLOW LIFE Foundation as a part of their Clean Water Projects initiative.
We encourage others to continue to donate using the Donate button below, and we will notify Peace Corps Volunteer Socorro Leandro of your donation. Additional funds will be used to fund the next project by Socorro and/or those of other PCVs in the country of service.

This project has been finished. To read about the conclusion of the project, CLICK HERE.