Sinchu Jaabo and Kaani Kunda Pump Project – The Gambia
Location
Sinchu Jaabo and Kaani Kunda (hamlet), Badibu, CRR-North, Gambia Touba Murit and Naani Kunda, Dankunku, CRR-South, Gambia Choya, Niamina West, CRR-South, Gambia
Community Description
These five communities are composed of poor subsistence coos and peanut farmers. As a transit point from the North to the South Bank of the Gambia River, Kaani Kunda also has a number of fishermen.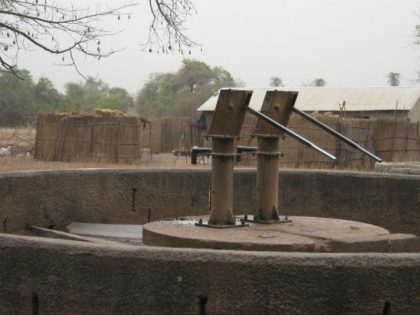 Sinchu Jaabo and Kaani Kunda are predominantly ethnic Mandinka. Touba is mostly Wolof. Naani Kunda and Choya are Fula villages. All of these smaller villages have received little in terms of NGO or government aid with the exception of Mark II handpumps, which were installed in the late 1990s. Sinchu Jaabo's was funded by Saudi Arabia through German NGO GTZ. Two of Kaani Kunda's pumps were installed as part of the Gambian-German Well Project. It is believed that Water Resources put in the rest at Touba, Naani Kunda, and Choya. All have seen little to no servicing. The pump at Choya has been neglected, and serious internal damage to the pump housing has occurred.
Project Description
This project seeks to rehabilitate 7 Mark II Handpumps in 3 districts in Central River Region, The Gambia. They are old and many have corroded and worn out parts.
The parts needing replacement:
Sinchu Jaabo: Handle bearings and axle (1 pump) Kaani Kunda: Handle bearings and axle, chains, new cylinder seals (2 pumps) Touba Murit: Handle bearings and axle, chains, new cylinder seals (1 pump) Naani Kunda: Handle bearings (2 pumps) Choya: Handle bearings and axle, chains, new cylinder seals, new handle and handle casing welds or replacement parts
A previous Water Charity grant has already supported the initial inspection of these pumps. Some additional parts needed to fix/maintain these pumps have already been purchased, including 2 cylinder repair kits, 1 handle axle, 7 handle bearing kits (bearings are the first thing to break in these Mark II pumps). Hamad Cham, a skilled welder and blacksmith from Sambang, Dankunku, has been dispatched to Choya to assess if the handles and handle casings of Choya's pumps can be fixed.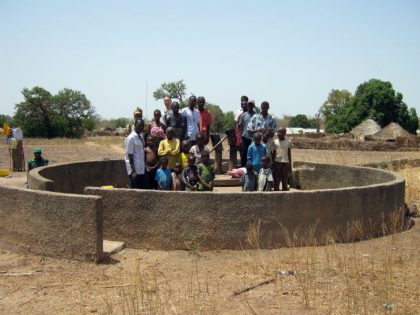 Project Impact
The beneficiaries of this project are estimated to number 3,130, broken down by community as follows:
Sinchu Jaabo 200
Kaani Kunda 1,000
Touba Murit 700
Naani Kunda 850
Choya 380
Peace Corps Volunteer Directing Project
Jeremy Mak, Returned Peace Corps Volunteer.
Comments
Water access is a huge problem, especially with outdated pumps for villages with only a single source of clean drinking water. This project accomplishes a tremendous amount in restoring pumps to effective use with limited resources.
Jeremy previously completed the Dankunku, Fula Kunda, and Brikama Lefaya Pump Project – The Gambia during his service as a Peace Corps Volunteer, and also finished the Niamina Dankunku Area Pump Project – The Gambia as a Returned Peace Corps Volunteer.
Dollar Amount of Project
$555.00
Donations Collected to Date
$555.00
Dollar Amount Needed
$0.00 – This project has been fully funded through the generosity of The Soneva SLOW LIFE Trust as a part of their Clean Water Projects initiative.
We encourage others to continue to donate using the Donate button below, and we will notify Returned Peace Corps Volunteer Jeremy Mak of your donation. Additional funds will be used to fund the next project by Jeremy and/or those of other PCVs in the country of service.
This project has been finished. To read about the conclusion of the project, CLICK HERE.