Sergelen Well Improvements Project – Mongolia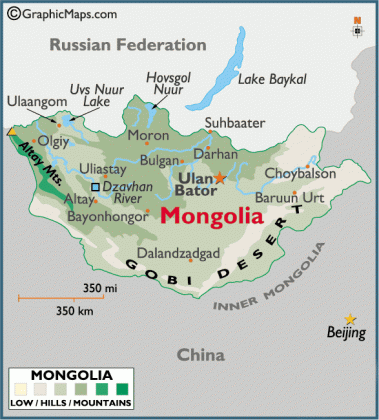 Location
Sergelen soum, province of Dornod, easternmost province of Mongolia.
Community Description
Sergelen soum (village) is located 70 kilometers Northwest of the aimag center (province's capital city) Choibalsan. It is a very small soum compared to others in Mongolia. The population is in constant flux, as are all settlements of Mongolia. Until 2007, Sergelen soum had no electricity.
Sergelen has a total of five wells: two hand pumping wells and three electric pumping wells. However, only one of the electric pumps is in working order. The working electrical well is on one side of town, so residents on the other end of town have to walk a few kilometers to get to it.
One of the electric pumps does not work because it is not connected to electricity. The other, the subject of this project, has not been in working order since 2008 because the water level in the well has decreased and the pump's pipe is now too short to reach the water table.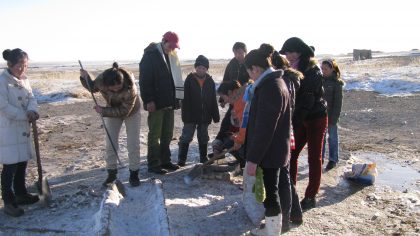 The hand pumps work fine in the summer, although they are quite tedious: one has to lower a small bucket down into the well and bring it up numerous times to fill up a larger water container. In the winter, however, a person has to climb down inside of the well to chop up the ice so it can be melted into the water!
Project Description
This project is to perform improvements on one of the wells in Sergelen soum, to restore it to working order.
First a plastic pipe of 40 to 50 meters long will be attached to the current 30-meter long metal pipe. Due to a decrease in water level in 2008, a longer pipe is needed. A plastic pipe will decrease the likelihood that the pipe will freeze and break.
A new eclectic pump will be purchased, installed, and clamped to the plastic pipe.
A new stove will be purchased and installed to keep the water in the pipes from freezing.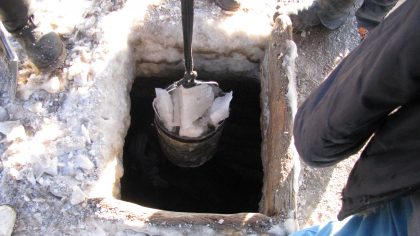 Project Impact
This project will restore the ability of a well to provide water to the people of Sergelen soum, with a population of 800-1,000 people and about 140 families in the winter. In the summer, the population decreases to around 580 people and around 80 families. Mongolians are traditionally nomadic people, and in the summertime, people move to the countryside.
Peace Corps Volunteer Directing Project
Lindsay Holmes
Comments
This is our first project in Asia, but will not be our last. Aid agencies, particularly those involved in water, sanitation, and public health, have largely ignored this part of the world, in favor of projects elsewhere.
There is no doubt that there is great urgency to assist countries in Africa and Central America. However, in a place like this location in Mongolia, the needs in individual instances are just as high and just as critical.
It would be hard to come up with a better example of "reacting immediately to a critical need". In this case "next week" would be too late. With the onset of frigid conditions, it will become too cold to work, and water would be unavailable to a segment of the community. Appropriate Projects approved this project the day it came in from PCV Holmes, and funded it the next day.
Dollar Amount of Project
$500.00
Donations Collected to Date
$500.00
Dollar Amount Needed
$0.00 This project has been fully funded through the generosity of Heather and Steve of Uxbridge, Ontario, Canada, in the holiday spirit, on behalf of the following:
Karen and Jerry Cockwell, Renfrew, Ontario Canada
Colleen Hasson and Mike Brejak, Oakville, Ontario, Canada
Any additional donations using the Donate button below will be used to fund the next project by Lindsey and/or those of her counterpart PCVs in Mongolia.
To read about the progress of the project, CLICK HERE.
This project has been finished. To read about the conclusion of the project, CLICK HERE.