Salima District Water Project – Malawi
This project is made possible through the partnership of WATER CHARITY and the NATIONAL PEACE CORPS ASSOCIATION.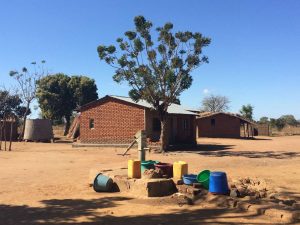 Location
Salima District, Malawi
Community Description
Thirteen border communities around Kuti Wildlife Reserve look to the organization for assistance on issues of environmental awareness and wildlife conservation. Many of the communities have significant water needs that leave thousands without access to clean water.
Hundreds of local people are currently using Kuti's wetland as their primary water source and are thereby exposing themselves to harmful water and risking the safety of the wildlife within the park.
The border communities are actively engaged in community development projects that diminish people's reliance on park resources and put the power into the people's own hands. There is a thriving Village Natural Resource Management Committees in each of the communities and all are eager to take on new projects that promote the safety and development of their people.
Problem Addressed
Yonamu Community: There is a borehole in a remote village under the Yonamu community that has had parts stolen, rendering it useless. Because of its location, the only other water access comes from Kuti's wetland. This water is very unclean and there is a very high concentration of malaria. People are using the same water that animals use to drink and defecate in.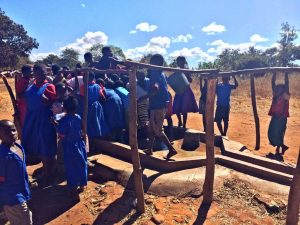 The next closest water source is a borehole at a primary school over 2 km away. Because hundreds of learners are using the borehole on a daily basis, the area around the borehole can become very congested and cause wait times of over an hour.
Kachenembwe Community: Six villages within Kachenembwe do not have boreholes and rely on the nearest primary school, walking distances over 2 km to access clean water. The school has expressed concern over how many people are using the school's water source and families often have to take many trips with small buckets to fulfill their water needs.
Mkhukhi Community: Over 1,000 people within Mkhukhi rely on water from a 2 km distance. The only other water access is from wells where people frequently find dead animals and trash within.
Danken Community: Of the five villages within Danken, there is only one borehole. 2,000 people are walking up to 4 km in order to access clean water. With such a distance, people can only manage to carry small buckets and therefore have to vastly limit their water intake or make multiple trips.
The only other water access comes from wells that offer very unsafe water. With the impending risk of cholera in the area, access to safe drinking water is imperative.
Chatayika Community: Four villages in Chatayika don't have clean water and are sharing the two boreholes that exist within the six-village community.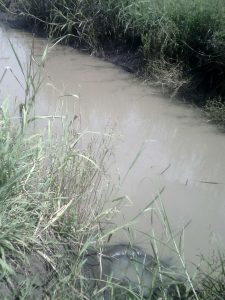 The only other water source is Kuti's wetland where the water is not safe to consume. The nearest borehole is 2 km away, and people sometimes wait over an hour in order to get water.
Project Description
This project is to build 5 boreholes, one in each of 5 communities.
The boreholes will be built using the standard technology used in the area. They will each have an Afridev pump, and will be surrounded by a concrete slab, with a runoff channel, and soak pit.
Each committee will implement a Village Savings and Loan program to offset maintenance costs for the boreholes. One community has already started theirs and it has met with success.
The boreholes will provide water for Perma gardens in the communities where it is appropriate. For example, in Mkhukhi, the borehole will be placed next to a daycare orphanage. By planting a self-sustaining Perma garden, the children can gain access to nutritious foods as well as safe drinking water, all year round.
The project will be implemented by the Kuti Wildlife Reserve, working with the PCV. The project will be managed and completed 100% by local workers and Kuti's Community Outreach Officer, and Kuti will help with any extra costs by allocating funds from gate fees (30% of gate fees are put towards community outreach and development).
Project Impact
4,000 people will benefit from the project.
Peace Corps Volunteer Directing Project
Anya Russom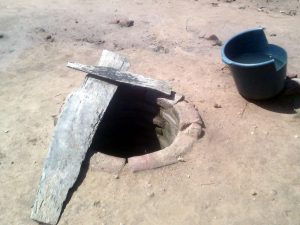 Monitoring and Maintenance
Kuti Wildlife Reserve will oversee operations and maintenance in the villages, which are all reachable by bike or car, and also attend committee meetings to make sure Village Savings and Loan programs are being properly implemented and managed. They will then begin the Perma garden programs.
Let Girls Learn
This project is a Peace Corps Let Girls Learn Project.
Countless young women wait hours for their chance to draw water. Since women predominately secure water for the household, they are the ones who are being forced to sacrifice their time and energy. This project makes water readily available, increasing the ability of young and adolescent girls to go to and remain in school.
This project became infeasible before there was an expenditure of funds. Donations that were made prior to that determination were re-allocated to other projects in Malawi.