Proshyan School Water Project – Armenia
This project is made possible through the partnership of Water Charity and the National Peace Corps Association.

Location
Proshyan School, Ashtarak, Aragatsotn Marz, Armenia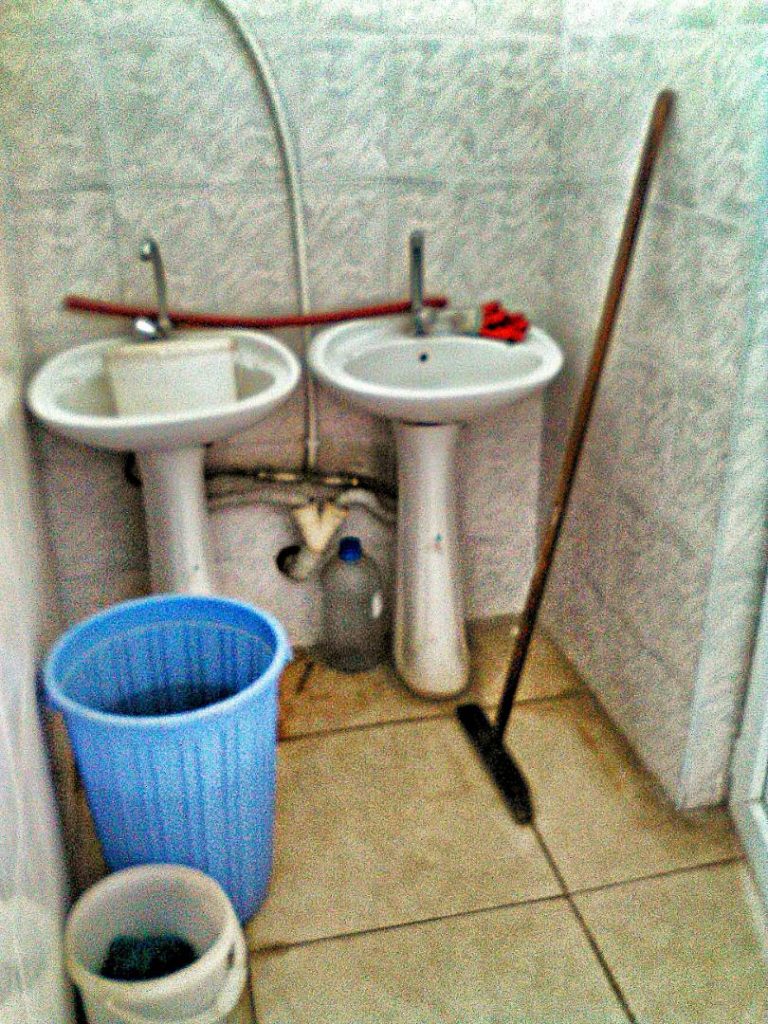 Community Description
Ashtarak is the capital of Aragatsotn province, with a population of 20,000. It is located in central Armenia, 23 kilometers north of the capital. The town sits on the southern flank of Mount Aragats, the tallest mountain in the country and lines the beautiful gorge of the Kasagh River.  Ashtarak has plenty of water flowing from the Aparan Reservoir, 37 kilometers northeast and historic irrigation channels, built in the Middle Ages, the same time as the town's landmark stone bridge.
During the Soviet Era, construction materials, mining and agriculture made the town thrive. But since the fall of the U.S.S.R. industry and capital have fled, along with jobs. Most men are forced to seek work in Russia or the Ukraine, leaving behind half-empty houses and fatherless families.
Commonly, women stay at home or work as teachers for as little as $30 a month. Children are the very heart of this community, but educational resources and facilities are poor. According to the World Bank, just 8.9% of the country's budget was spent on education in 2013.  As a result, most of the Proshyan School building is boarded-up and derelict, used to store broken desks, chairs and shelves. Heat is so insufficient in winter that everyone must wear coats, hats and gloves all day.
Problem Addressed
There is no running water at Proshyan School.
Though workmen are always digging up the streets, the town's infrastructure remains as it was in 1991 when the Soviet Union collapsed. To make matters worse, corruption reaches deep into the utility business, recently sparking demonstrations in the capital.
In Ashtarak there is water from 8 AM to 9 AM and from 9 PM to 10 PM. There is no running water during school, which means that children and staff can't wash their hands after using the bathrooms.
It's not hard to imagine how the lack of running water affects health. Most teachers and students have numerous colds during the year, and last spring an infectious flu closed school for two weeks. Without access to water, there has been no reason for the kids to learn that aseptic hand washing can deter the spread of germs. Even adults believe you get a cold if you don't wear heavy socks.
Project Description
This project will install 4 plastic 1,000-liter water tanks in each of the 4 bathrooms at Proshyan School, located in opposite wings of the building—1 for boys and 1 for girls, side by side.
Currently, each of the bathrooms has 2 stand-up, non-flushing toilets, as well as 2 non-working sinks, though the drains are intact and operational. The water tanks will not affect the toilets, only the sinks.  The tanks will be placed on strong metal rods just beneath the ceiling so pumps will not be required. Most of the piping is plastic and each tank will be equipped with a filter, making the water fully potable for kids who want to drink or brush their teeth. They will also install 4 electric hand driers, which will be more ecologically sound and sustainable than paper towels. The grant includes funds for a 3-month supply of liquid soap; thereafter, the school will cover soap costs.
All materials are available in local hardware stores. When the water system is installed and fully-operational, 4 teachers and 2 RNs will hold Hygiene Camp for students and teachers at Proshyan School.  It will consist of three one-hour sessions for each class, grades 3 to 9, over the course of a week. On completion of the workshops, participants will use good hygiene techniques to contain the spread of colds and flu, especially aseptic hand washing. They will compete in a Good Hygiene Poster Contest and become motivated to spread the news to family and friends.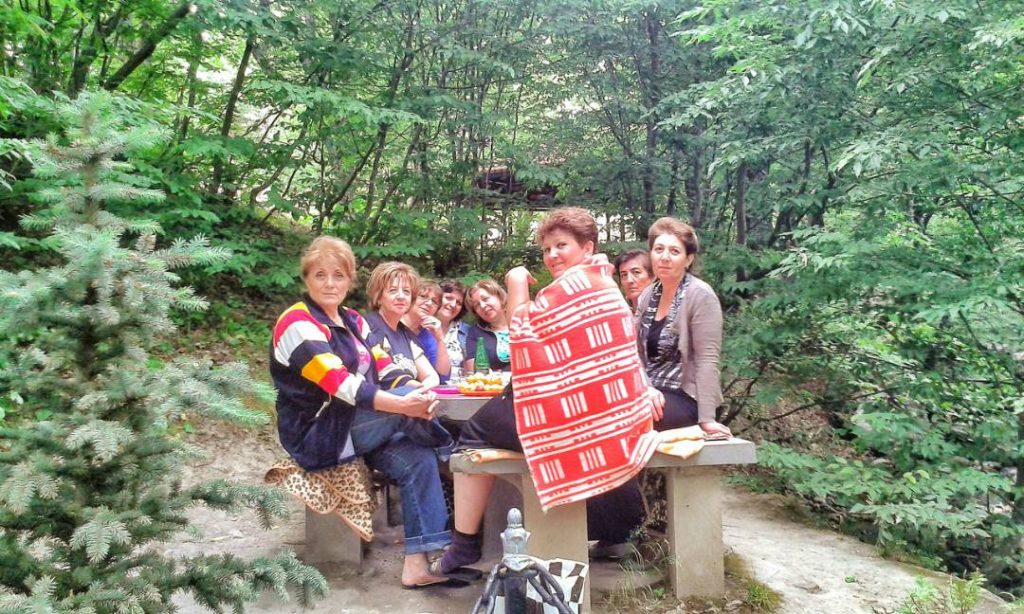 Project Impact
The project will directly benefit 190 students and 35 staff members at Proshyan School.  Indirectly, it will affect their family members and friends.
Peace Corps Volunteer Directing Project
Susan Spano
Monitoring and Maintenance
Susan will have about  7 months after the completion of the project to monitor the working of the tanks and institute annual hygiene classes, ultimately to be taught by the school nurse. The custodial staff will be tasked with tank upkeep. They will be installing electric hand driers (so there's no need for paper towels) and soap dispensers. The grant will include funds three months' worth of soap, with further provisions to be handled by the school.
Comments
Proshyan School staff and parents, including principal Samvel Shoukyan, will install the water delivery system on a volunteer basis. Former principal Nune Movsisyan, now deputy governor of Aragatsotn province, will help complete the project and promote it in the community via a Water Celebration school assembly. The project fills a crucial need at school for running water and teaches school community members good health and hygiene practices. It is expected to have deterrent effects on the rampant spread of colds and the flu.
While this is not an official Let Girls Learn project, it does fall into Water Charity's Let Girls Learn Initiative, a grouping of projects that have a pronounced element involving helping girls go to, and stay in, school.
Dollar Amount of Project
$1,350

Donations Collected to Date
$200
Dollar Amount Needed
$1,150
ADOPT THIS PROJECT BY CONTRIBUTING THE DOLLAR AMOUNT OF THE PROJECT.
Donations of any amount will be appreciated. The full amount will allow you a posted dedication, if that is something you would like.
This project has been completed.  To see the results, CLICK HERE.