Primary School of Boke Salsalbe Latrine Project – Senegal
Location
Boke Salsalbe, Saint Louis, Senegal
Community Description
Boke Salsalbe is a village of approximately 500 people, located in the Saint Louis region, approximately 8 kilometers off the national road. The village is comprised of mostly people from the Pulaar ethnic group, the main source of income being animal husbandry and subsistence agriculture. Many families have family members working abroad in Europe or the United States, and very little economic activity occurs within the village.
The village has a small Health Post that serves over 2,000 people from the village and several surrounding villages.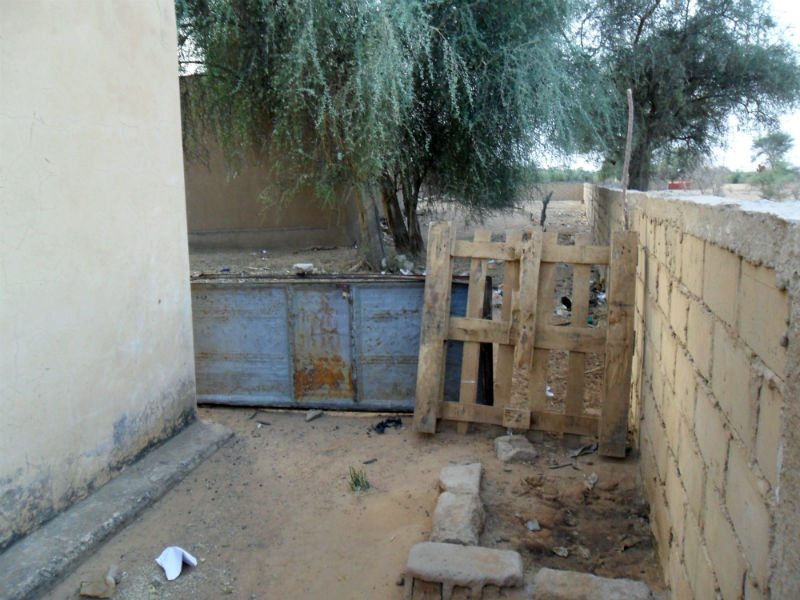 Boke Salsalbe has one primary school that serves several surrounding villages, with an enrollment of around 200 students. The school currently has one latrine that serves all students and 5 teachers, as well as the general public coming in and out of the school.
Many houses have sufficient latrines, and the importance of latrine use is spreading among people through education, although many people still defecate in open fields or right outside their compound walls. The students of the school often defecate behind the school building rather than the latrine because of the stigma that it is for only adults and teachers. The key to curbing this behavior will be the construction of sufficient facilities for teachers and students, as well as education of the importance of latrine use.
Project Description
This project will provide a new latrine for the elementary school teachers and visitors of the school, therefore allotting the existing two latrines solely for student usage.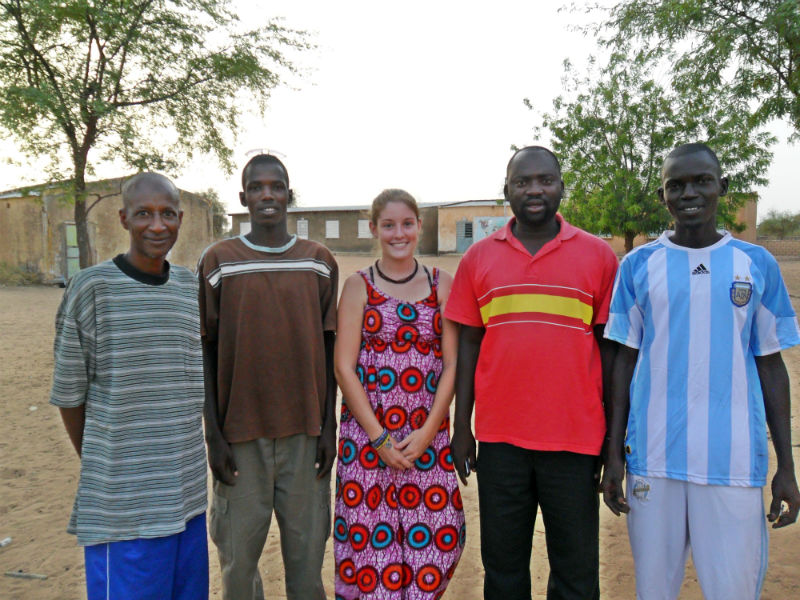 Project funding will pay for the construction of the new latrine and shower adjacent to the teacher housing within the school compound. The facility will include a septic tank, one toilet and one shower with walls, roofing, and doors.
The funding will pay for construction materials and the hiring of a mason.
The village will provide free labor to dig the septic tank.
Project Impact
250 people will benefit from this project.
Peace Corps Volunteer Directing Project
Sarah Keyes – Senegal
Comments
The project produces a new facility for the adults, while freeing up the existing latrine for the use of the students. It will have a significant impact in reducing gastrointestinal illness by encouraging proper hygiene and sanitation.
Dollar Amount of Project
$540.00
Donations Collected to Date
$540.00
Dollar Amount Needed
$0.00 – This project has been fully funded through the generosity of The Soneva SLOW LIFE Trust as a part of their Clean Water Projects initiative.
We encourage others to continue to donate using the Donate button below, and we will notify Peace Corps Volunteer Sarah Keyes of your donation. Additional funds will be used to fund the next project by Sarah and/or those of other PCVs in the country of service.
This project has been finished. To read about the conclusion of the project, CLICK HERE.