Pampa Larga Water Supply Project – Peru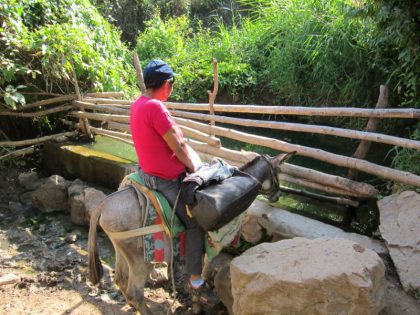 Location
Pampa Larga, Cascas district, Gran Chimu province, La Libertad department, Peru
Community Description
Cascas is located north-east of the department capital of Trujillo, and can be reached by a three-hour bus ride.
The community that will be served by this project is a "caserio" called Pampa Large, which is located about 15 minutes south-east of Cascas via motorcycle. It is a sprawled out agriculture community that is very dry, isolated, and poor.
Most of their water comes during the rainy season, and while other sources do exist, they are not accessed or managed properly.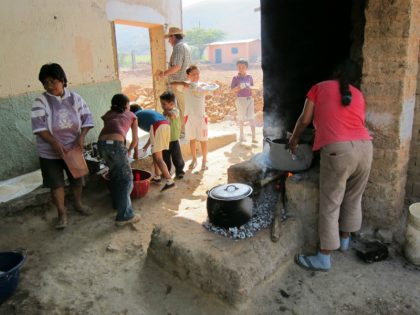 Presently, the school and families get their water from open channels, with the risk of contamination, to the danger of the villagers and to livestock.
A small nearby water spring, with an output of about 10,047 liters per day, runs nearby.
Project Description
This project is to provide a water supply to the community by transporting water from the spring through a gravity-flow piping system.
The water will be principally used by the villagers for drinking. However, the remainder could be available for agriculture, including the irrigation of 10 hectares of grape vines.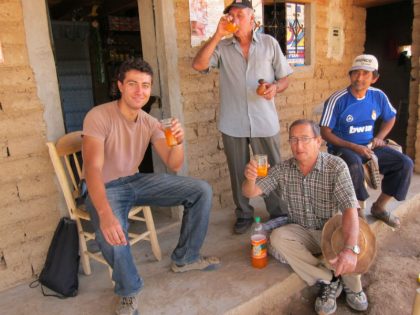 The water will be run past a small school of approximately 10 students to a small captivation located in a small cluster of homes which, for all intents and purposes, serves as the center of this community of at least 10 families in the immediate area.
Project funds will be used to purchase 760 meters of PVC pipe, fittings, and faucets.
The community will contribute labor and some of the tubing.
Depending on the availability of funds, the community is planning other projects, such as hand pumps and a sand filter.
Project Impact
At least 50 people will directly benefit from the project.
Peace Corps Volunteer Directing Project
Christopher Wilson
Comments
This aqueduct is a tremendous infrastructure project, transporting water from the source to school and community where it can be used for drinking water and agriculture.
Dollar Amount of Project
$555.00
Donations Collected to Date
$555.00
ADOPT THIS PROJECT BY CONTRIBUTING THE DOLLAR AMOUNT NEEDED BELOW
Dollar Amount Needed
$0.00 – This project has been fully funded, through the generosity of the Elmo Foundation.
We encourage others to continue to donate using the Donate button below, and we will notify the Peace Corps Volunteer of your donation. Additional funds will be used to fund the next project by the PCV and/or those of other PCVs in the country of service.


This project has been finished. To read about the conclusion of the project, CLICK HERE.