Pakkala Water Project – Senegal
Location
Pakkala, Kaffrine, Senegal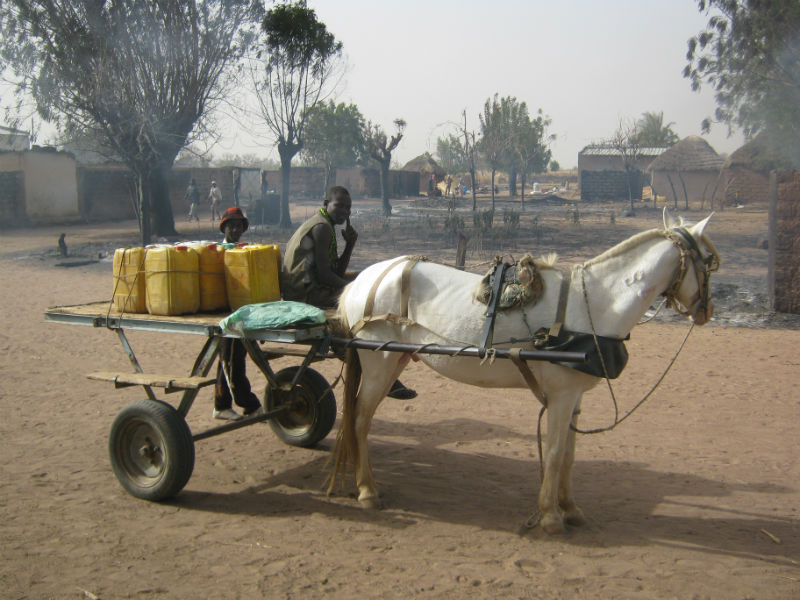 Community Description
Pakkala is a farming village of about 200 people, located 12 km south/southwest of Kaffrine, in the peanut basin of Senegal.
Water is only available from a few taps connected to a water tower located at least 5 km away, for a fee, and from a few wells, at least 30 meters deep. This makes it very difficult to grow vegetables during the dry season and to establish fruit trees and other agro-forestry projects.
In mid-March this year, a fire destroyed about a third of the village, including a very great amount of millet, corn, beans, fodder, and seed. Water was brought in 20-liter cans by horse cart from nearby villages to help salvage some of the burning stores of food and seed.
Project Description
This is a model project is to extend the water line by 200 meters and install a tap to serve the needs of local farmers.
A local farmer, Sere Cisse, has a field about 200 meters north of the village, where he is trying to establish a year round garden with live fencing, fruit trees, and vegetables. At present, water must be carried from the taps in the village to the field.
The farming technique to be used is based on the model of Oussmane Willane in Keur Lahine Lobe, his friend and mentor, and a Master Farmer in the USAID Food Security Program.
Other farmers on that side of the village will have an opportunity to tap into the system at reduced cost. Bringing water to their fields will provide them with motivation to do more agro-forestry work.
The project will be coordinated by the community water authority. The work will be done with local labor.
Project Impact
200 people will benefit from the project.
Peace Corps Volunteer Directing Project
Steve Perron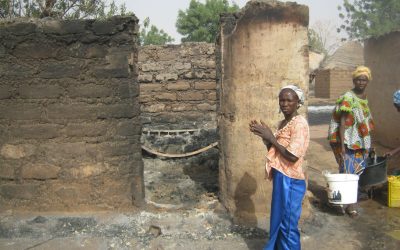 Comments
This is a model project, which will demonstrate the value of the technology and enable its implementation. It will encourage more farmers to incorporate modern techniques to extend their growing season.
Dollar Amount of Project
$555.00
Donations Collected to Date
$455.00
Dollar Amount Needed
$100.00 – This project has received major funding through the generosity of the Elmo Foundation, with the expectation of additional donations from the friends, family, and supporters of the Peace Corps Volunteer.
We encourage others to continue to donate using the Donate button below, and we will notify the Peace Corps Volunteer of your donation. Additional funds will be used to fund the next project by the PCV and/or those of other PCVs in the country of service.
This project has been finished. To read about the conclusion of the project, CLICK HERE.