Pa Taan Daai Bathroom Project – Thailand
Location
Pa Taan Daai Village, Chiang Rai, Thailand
Community Description
Pa Taan Daai Village is comprised of ethnic Northern Thai villagers. This project is being done at Pa Taan Daai Temple, which is attended by members of this village as well as the surrounding 3 villages.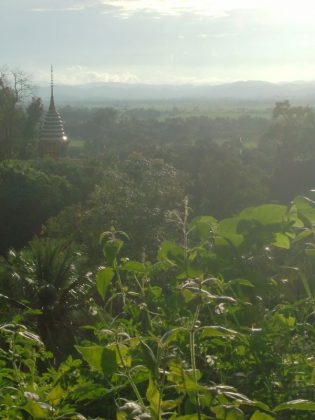 The temple also runs a school for those who cannot afford the costs of public school. The majority of students are from Yao hill tribe villages in the surrounding subdistricts. They cannot attend public schools because they do not have Thai citizenship or national identity cards, so they become novice monks in order to receive an education at the temple. In addition to Buddhist teaching, the novices are also taught Thai, English, math, science, and ICT skills.
Project Description
Six new bathrooms are to be built at the temple facility. Project funds will be used to build two of them.
Construction will consist of concrete bathrooms in a row, each with dimensions 1.50 meters x 1.50 meters x 2.50 meters, with tiled roofs.
There are several students at the temple school who are disabled, and cannot use the standard squat toilets. Therefore, western-style toilets will be built so that the handicapped students can use the facilities.
The temple is contributing much of the materials, including floor tiles and roofing materials, and paying for much of the professional labor.
The bathrooms will be maintained by the monks in residence on a daily basis as part of their morning upkeep.
Project Impact
Novices at the temple school, numbering 140, will be the direct beneficiaries. Also benefitting will be the 20 monks in residence at school. Approximately 1,100 members of the surrounding 4 villages will also benefit.
Peace Corps Volunteer Directing Project
Mark Cox
Comments
This project directly benefits students, most of whom belong to an unserved group without other access to education. It has the added benefit of serving the often-overlooked handicapped minority.
Dollar Amount of Project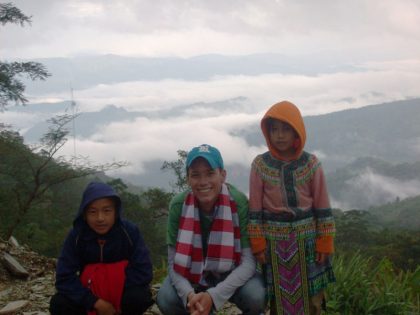 $500.00
Donations Collected to Date
$500.00
Dollar Amount Needed
$0.00 – This project has been fully funded, through the generosity of The Soneva SLOW LIFE Trust as a part of their Clean Water Projects initiative.
We encourage others to continue to donate using the Donate button below, and we will notify Peace Corps Volunteer Mark Cox of your donation. Additional funds will be used to fund the next project by Mark and/or those of his counterpart PCVs in Thailand.
This project has been completed. To read about the conclusion of the project, CLICK HERE.