Norio School Water Project – Georgia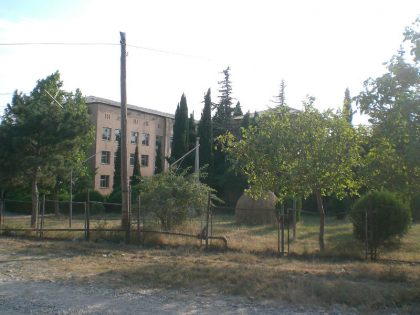 Location
Norio, Georgia
Community Description
Norio is a village of about 4,500 people located 45 minutes to the northeast of Tbilisi. It is an agrarian community where about half of the inhabitants are farmers growing vegetables and tending small herds of livestock. There are five small shops selling food and household items, one butcher, and two bakeries, but no other businesses in the village.
Norio has intermittent running water, fed by springs, to about half of the village. Now the village government is in the process of running water lines to the other half of the village, which will include a spur that will feed the local school. Unfortunately, the school falls under the jurisdiction of the Ministry of Education and Science which does not have the funds to do the work at the school necessary for water to be available year-round.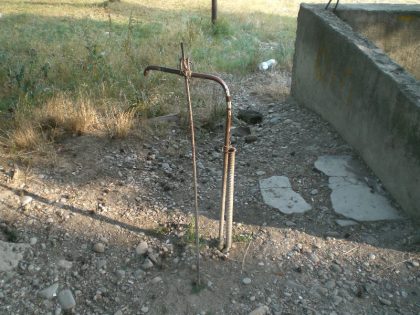 Norio has one public school that serves all of Norio's children, approximately 470 children total.
Project Description
This project will provide a system to enable the school to collect and store water from the village water lines for use by the students throughout the year.
A 500 liter cistern with float cutoff, a pump, and connecting pipes, will be purchased and installed. Heat-retaining blankets will be placed on the cistern to prevent winter freezing and possible breakage.
In addition to the installation of the system, presentations will be given to the students about water sanitation, and general hygiene.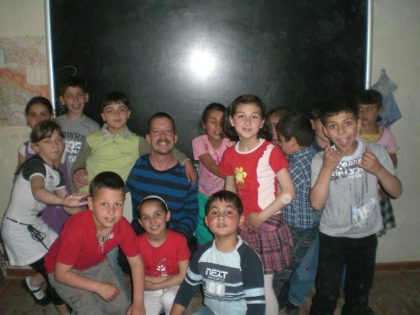 Project Impact
470 students and 70 teachers will directly benefit from the project. The remaining 4,000 community members will indirectly benefit from the occasional use of the facilities.
Peace Corps Volunteer Directing Project
Kyle Mueller
Comments
This project will make water available for the use of the school year-round, by giving the school control of its own water supply. This will have an immediate impact on the health and hygiene of the students and faculty.
Dollar Amount of Project
$500.00
Donations Collected to Date
$500.00
Dollar Amount Needed
$0.00 – This project has now been fully funded, through the generosity of The Soneva SLOW LIFE Trust as a part of their Clean Water Projects initiative.
We encourage others to continue to donate using the Donate button below, and we will notify Peace Corps Volunteer Kyle Mueller of your donation. Additional funds will be used to fund the next project by Kyle and/or those of his counterpart PCVs in Georgia.
This project has been finished. To read about the conclusion of the project, CLICK HERE.