Ngoma School Latrine Project – Namibia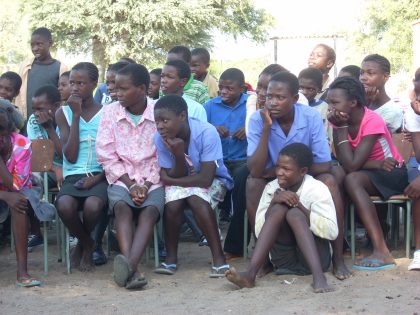 Location
Ngoma Lower Primary School, Kavango Region, Namibia, Africa.
Community Description
The school is located in a rural village 70 km west of Rundu in the Kavango Region of Namibia.
Due to the lack of a latrine, teachers and learners walk up to half an hour to use the bush toilet. This current practice promotes the spread of fecal-borne diseases and also decreases the amount/quality of instruction during school hours.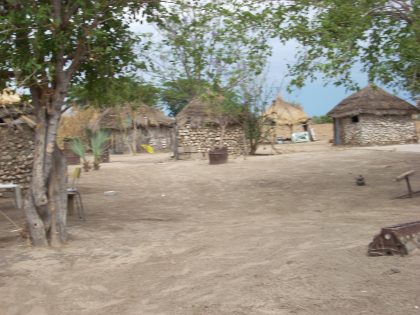 Project Description
This project is for the construction of a 4-person latrine on school grounds. Work is already progressing, and the pit and 3 of 4 floor slabs have been completed.
Project funds will be used to purchase materials, including zinc oxide for the inner walls and roof, 4 PVC pipes for ventilation, 6 bags of concrete for the fourth-floor slab, 4 door frames with doors, 4 pots with toilet seats, and 4 locks.
The community and school staff (1 principal/teacher, 2 teachers, and a maintenance man) will assist in the construction of the latrine. In addition, the community will provide rock for the walls.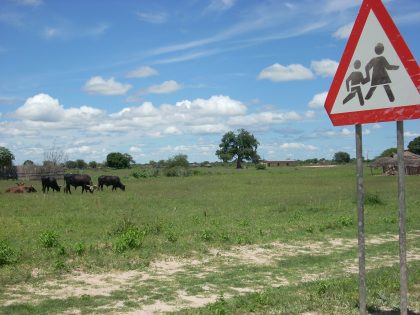 Project Impact
More than 200 people, consisting of learners, teachers, and community members, will benefit from the improved conditions created by this project.
Peace Corps Volunteer Directing Project
Justin Rausa
Comments
This is another example of a small project creating conditions that are certain to result in a reduction of disease. Students will learn proper hygiene, and bring the knowledge home with them.
The commitment of the community is demonstrated by the fact that they started the project, despite the lack of financial capability to proceed beyond a certain point.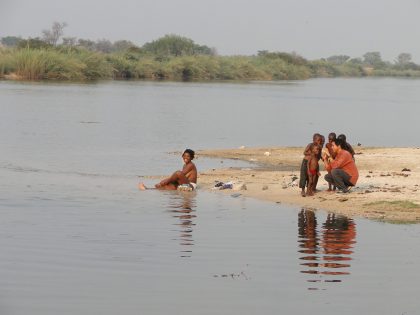 This project also demonstrates the ability of Appropriate Projects to react to an urgent need. PCV Rausa will be completing his term of service very soon, and wanted to do one more project in the community before his departure. Other potential funding sources would not have been able to act quickly enough for the project to proceed.
Dollar Amount of Project
$500.00
Donations Collected to Date
$500.00
Dollar Amount Needed
$0.00 – This project has now been fully funded through the generosity of The Soneva SLOW LIFE Trust as a part of their Clean Water Projects initiative.
We encourage others to continue to donate using the Donate button below, and we will notify Justin of your donation. Additional funds will be used to fund the next project by the PCV and/or other projects in the country of service.
This project has been finished. To read about the conclusion of the project, CLICK HERE.