Ndiassoume Latrine Project – Senegal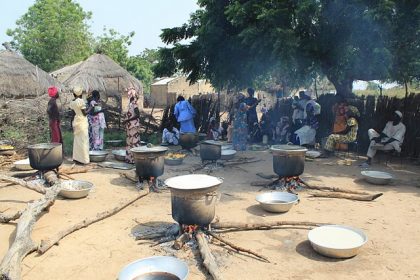 Location
Village of Ndiassoume, Department of Mbirkelane, Kaffrine Region, Senegal
Community Description
Ndiassoume is a small village located 8 kilometers northeast of Mbirkelane, Senegal in the heart of the peanut basin. The population is about 250 people during the dry season. The village doubles in size during the rainy season due to the additional need for assistance with farming and harvest.
The majority of people in Ndiassoume make their living through subsistence farming and animal husbandry, relying on their annual harvest of millet, peanuts and corn for a majority of their food supply for the year. The village lacks electricity and running water. Thus local women rely on numerous trips to one centralized tap for cooking, laundry and bathing needs.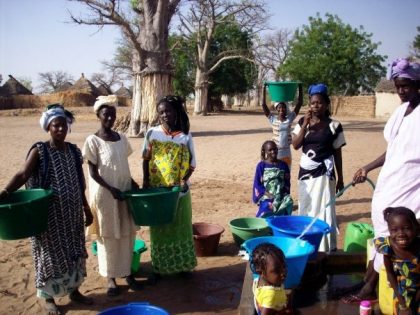 Ndiassoume currently has 4 working latrines. There are also 6 latrines in the village in need of repair. The top covers are cracked due to poor masonry and a lack of cement when they were built.
The majority of the residents are forced to relieve themselves in the nearby fields or, more often, behind the fences of their compounds. The lack of proper sanitation facilities increases the risk of giardia, amoebic dysentery, amoebic cysts, and cholera outbreaks.
Project Description
This project is to build 12 new latrines and upgrade 6 existing latrines in Ndiassoume. The new latrines will be built in family compounds where sanitation is limited. The existing latrines will be upgraded by constructing and installing new tops.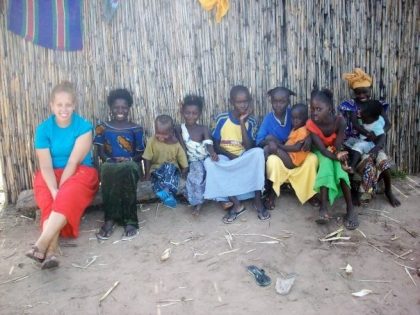 Each new latrine will be constructed by digging a two-meter deep pit, approximately 1.5 m x 1.5 m, and lining it with concrete, reinforced by rebar.
The reinforced concrete platform on top is built by pouring concrete in a mold, with rebar embedded. The platform can be lifted and moved to another pit once an existing hole is filled.
The top cover and lined hole will be secured/sealed with a surrounding layer of cement. Each latrine will use a small length of PVC pipe installed for ventilation.
Project funding will be used to purchase cement, iron rods, labor, and PVC pipe for ventilation.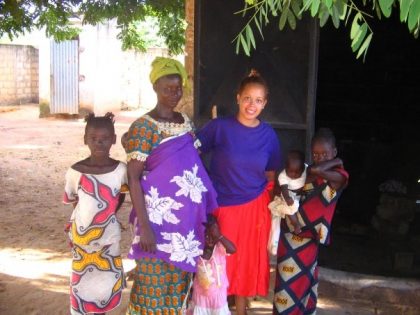 All digging/hole preparation will be provided by the family. (A majority of the holes are already completed or close to completion.) Each family will also provide rocks, sand, and water to mix with cement.
Local masons from a neighboring village (Sari Dugare) will help oversee construction and give instruction to ensure high-quality latrines.
Supplies will be brought by charet (horse-drawn cart) from a store 7 kilometers away.
All of the compounds already have some sort of sachet (woven sticks, or millet stalk) fencing for privacy. The latrines will be placed next to/nearby their showering area, which is already established and private.
Project Impact
This project will benefit approximately 300 people living in 20 family compounds.
Peace Corps Volunteer Directing Project
Carla Burns
Comments
This this project will provide meaningful sanitation to a village that is largely underserved. This will have a definite impact in reducing gastrointestinal disease.
Dollar Amount of Project
$500.00
Donations Collected to Date
$500.00
Dollar Amount Needed
$0.00 – This project has been fully funded, through the generosity of The Soneva SLOW LIFE Trust as a part of their Clean Water Projects initiative.
We encourage others to continue to donate using the Donate button below, and we will notify Peace Corps Volunteer Carla Burns of your donation. Additional funds will be used to fund the next project by Carla and/or those other PCVs in the country of service.


This project has been finished. To read about the conclusion of the project, CLICK HERE.