Namwera Water Supply Project – Malawi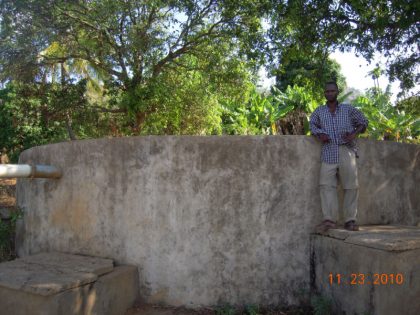 Location
Namwera Village, Muloza, Mulanje District, Malawi
Community Description
Namwera is a large village located in the Muloza area of Mulanje district in southern Malawi. Namwera is located on the southeastern slope of Mulanje mountain, along the Muloza river/Mozambique border.
Namwera, like most villages in the area, is highly populated, with approximately 2,000 people living within or close to the village.
Currently, Namwera Village has only one partially functioning borehole to provide safe and clean drinking water. This borehole is located at the edge of the village at the bottom of a hill, forcing women and young girls to either carry water 1-2 km uphill or collect water from a nearby stream.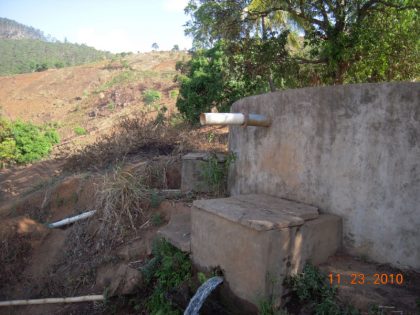 There exists a water pipeline from a water tank in nearby Maliera village. However, it does not reach to Namwera Village.
Project Description
This project is to extend the pipeline from Maliera village to reach a majority of the people in Namwera Village, and to provide access through 8 spigots in convenient locations throughout the village.
Project funds will be used to purchase the remaining PVC piping to extend the water supply, as well as cement, standing pipes, spigots, and solvent cement.
The project is being implemented under the direction of the Namwera Village Development Committee and the Department of Forestry.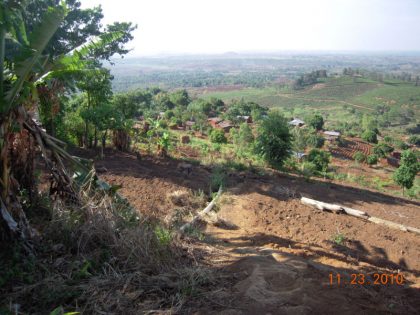 The community has raised approximately $200 to contribute to the success of the project.
Project Impact
Approximately 2,000 people living in the community will benefit from the project.
Peace Corps Volunteer Directing Project
Brianna Reed
Comments
This project directly and immediately increases access to clean drinking water for the majority of the community. It provides safe water from a convenient location, thereby reducing the difficult task of hauling water now performed by women and children.
Dollar Amount of Project
$492.26
Donations Collected to Date
$492.26
Dollar Amount Needed
$0.00 – This project has now been fully funded through the generosity of Marcia Wijngaarden, of Den Haag, Netherlands, with the help of friends and family of Peace Corps Volunteer Brianna Reed.
We encourage others to continue to donate using the Donate button below, and we will notify Brianna of your donation. Additional funds will be used to fund the next project by Brianna and/or those of other PCVs in Malawi.
This project has been finished. To read about the conclusion of the project, CLICK HERE.