Mutoma Secondary School Rainwater Harvesting Project – Kenya
Location
Butere, Butere District, Western Province, Kenya
Community Description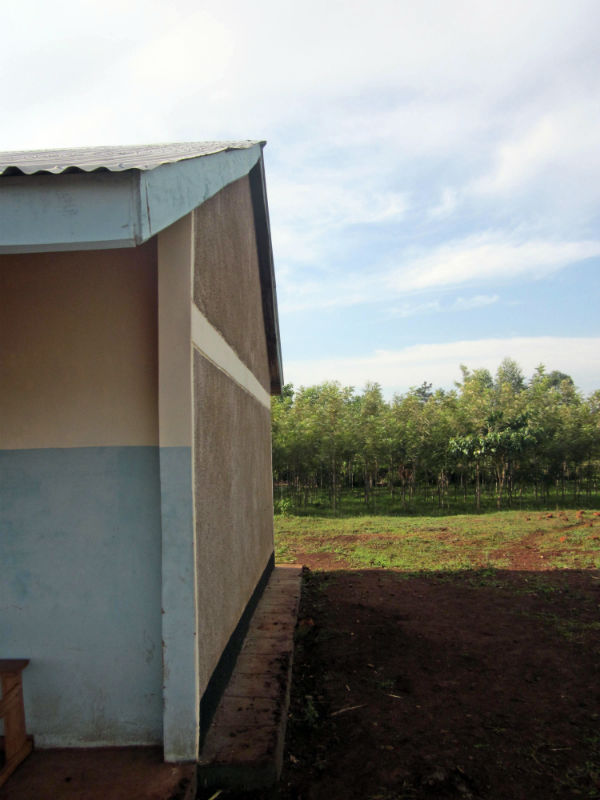 The town of Butere is located about 1 ½ hours from Kisumu, 7 km from the closest tarmac road, and hidden among the sugar cane stalks.
With a population of about 200 people, the area is economically impoverished, with sugar cane providing the main source of income. The community survives on selling sugar cane, fruits, and vegetables.
The Nativity Our Lady Mutomo Girls Secondary School was built in Butere in 2009, and serves girls in grades 9 through 12. The first graduating class will be produced this year.
The school is very poor and receives little money from school fees and outside aid. It is comprised of a two-room building, which includes the secretary's office.
The closest access to water is from a tap, located about a 10-minute walk from the school.
Project Description
This project is to build a rainwater water catchment and storage system for the school.
Plastic gutters will be attached along the front and back roofs of the classrooms, which are about sixteen meters in length.
Rainwater will be piped into a 10,000 L tank, made of good-quality plastic.
The tank will be supported by a base, about 1/2 meter high, built from bricks and cement.
The construction will be done by Ramadhan Osundwa, a contractor in the community.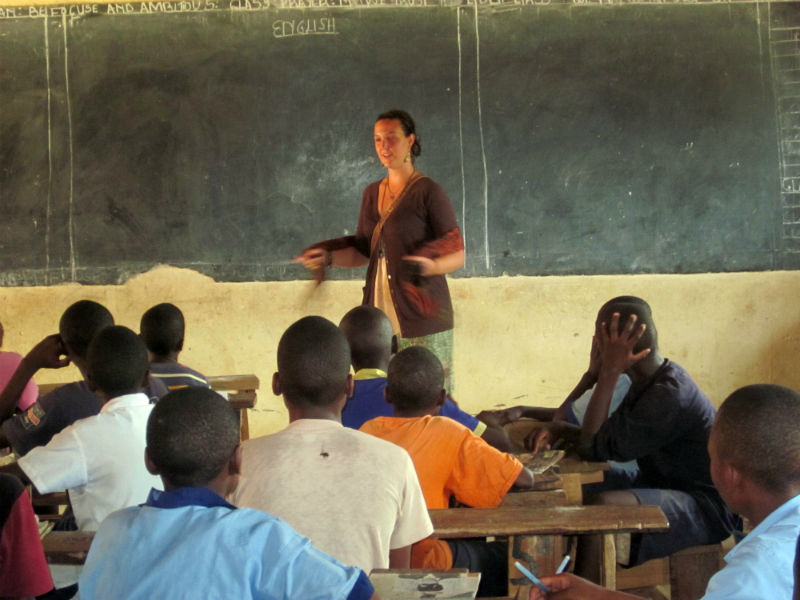 Appropriate Projects funds will be used to purchase materials. The community is raising money to help with the cost of the plastic tank.
Project Impact
About 200 people will benefit from the project.
Peace Corps Volunteer Directing Project
Alyssa McDermott
Comments
This is a necessary project to provide for the water needs of the school. It uses the appropriate technology under the circumstances to create a workable solution at a relatively low cost.
Dollar Amount of Project
$555.00
Donations Collected to Date
$555.00
Dollar Amount Needed
$0.00 – This project has now been fully funded through the generosity of the Elmo Foundation with the help of friends and family of Peace Corps Volunteer Alyssa McDermott.
We encourage others to continue to donate using the Donate button below, and we will notify Alyssa of your donation. Additional funds will be used to fund the next project by her and/or those of other PCVs in the country of service.

This project has been finished. To read about the conclusion of the project, CLICK HERE.