Murehe Health Post Water Project – Rwanda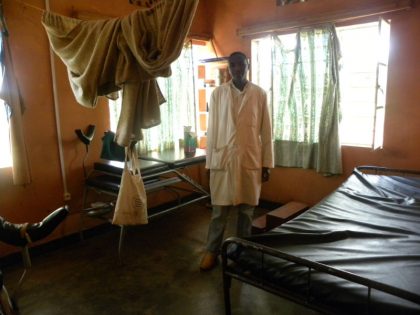 Location
Murehe, Eastern Province, Rwanda
Community Description
Tucked away in a distant corner of Rwamagana District lies the village of Murehe. Murehe is perched atop a cascade of green hills in the Muyumbu sector of the Rwamagana District.
Though geographically close to the capital city of Kigali, Murehe seems worlds apart, as it is largely untouched by modernity. From its hills, community members can see the sun glint off the tin roofs of housing developments in the capital city, but they enjoy none of the luxuries which they see from afar.
Community members must walk, often several kilometers, to fetch water from a communal tap, and the village has not yet been connected to the national electrical grid.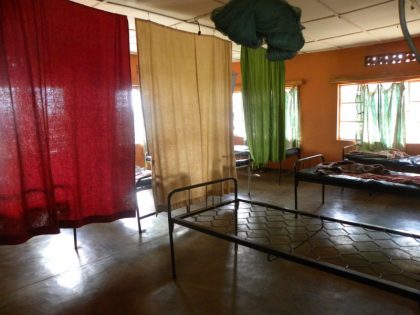 In Muyumbu Sector, of which Murehe is a part, there are 2 primary schools and only 1 secondary school where a total of 3400 students attend. As in most of the country, students usually attend primary school in the region and then, depending on financial resources, begin secondary school at their local school or board in a larger city.
The Murehe Health Post and Muyumbu Health Center share responsibility for the care of community members because of the large geographic area which the sector encompasses – a total of 54.6 square kilometers. Muyumbu Health Center is responsible for 8000 residents, and, Murehe Health Post has delegated responsibility for another 7000 people in its specific catchment area.
Services offered at the Murehe Health Post include maternity, general consultation for children and adults, laboratory testing, family planning, vaccination, voluntary counseling and testing for HIV, and a vibrant community health worker program.
On average, the health post sees approximately 1200 patients each month in its general consultation ward and an additional 20 women in its maternity ward. In consultations, Murehe's nurses routinely encounter malaria, intestinal worms and subsequent malnutrition, respiratory illnesses, and general wounds and skin afflictions.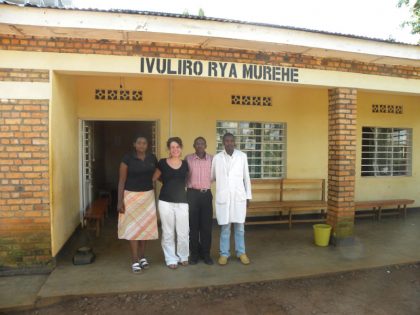 The Murehe Health Post is fortunate in that it has adequate space for its daily operations, electricity from solar panels, and a qualified and motivated staff of 6 nurses, 1 laboratory technician, and 1 social services manager. Unfortunately, it lacks one critical element – running water.
In its maternity room and laboratory, there is no running water available, and health professionals are forced to bring in water by the bucket for daily needs and operations. The lab technician recently bemoaned the fact that he must wash dirty slides by hand in a bucket of water which is both unsanitary and inefficient.
Project Description
This project is to install water in the maternity room and laboratory.
The maternity room (which is joined to the general consultation room) and laboratory will be connected to the external spigot and sinks will be installed in each of these rooms. This will allow health professionals to provide sterile equipment, ensure proper sanitation when moving between patients, and role model hygienic practices before community members.
The project will be achieved by connecting to the water spigot on the grounds of the health center and running piping underground to the buildings.
Project funds will be used to pay for labor and materials. The Access Project and the director of the Muyumbu and Murehe Health Centers will pay for the transportation of all materials.
Project Impact
This project will benefit 7000 people.
Peace Corps Volunteer Directing Project
Colleen Laurence
Comments
This is another high-impact project under the direction of Peace Corps Volunteer Colleen Laurence. Her first project, the Ruhunda Health Center Water Project – Rwanda, was similar in nature to the current project, and proved to be extremely effective.
Dollar Amount of Project
$450.00
Donations Collected to Date
$450.00
Dollar Amount Needed
$0.00 – This project has now been fully funded through the generosity of James Williams and Felicia Draper, of San Francisco, CA, with the designation DWT/Shartsis Friese, in honor of their two law firms with the help of Drop in the Bucket.

We encourage others to continue to donate using the Donate button below, and we will notify Peace Corps Volunteer Colleen Laurence of your donation. Additional funds will be used to fund the next project by Colleen and/or those of her counterpart PCVs in Rwanda.
This project has been finished. To read about the conclusion of the project, CLICK HERE.