Louly Ngogom Well Project – Senegal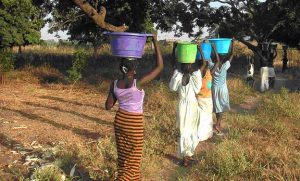 Location
Louly Ngogom, Thiès Region, Senegal
Community Description
Mbour is a city in the Thiès Region of Senegal. It lies on the Petite Côte, approximately eighty kilometers south of Dakar.
The community of Louly Ngogom, located 15 km East of Mbour, on the route Nationale, is a Serer village of 500 people.
The village does not have electricity or running water. All water is supplied by four communal wells. The water table is about 10 meters deep.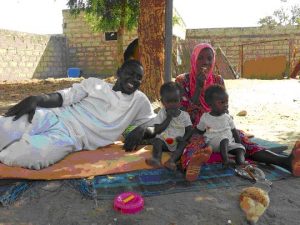 Main income sources are farming, artisanal work, and government positions. Families live in compounds, having up to 40 people in each.
There is a primary school, a church, a health hut, and a kindergarten.
There are four wells currently supplying Louly Ngogom, located in central areas throughout the village. They provide water for drinking, cooking, and showering. They were all covered with iron well covers in 2006. However, the covers have all rusted through and are disintegrating, thus contaminating the water.
Two of the covers have been removed entirely, exposing the wells to debris (such as waste, dust, and animals).
Project Description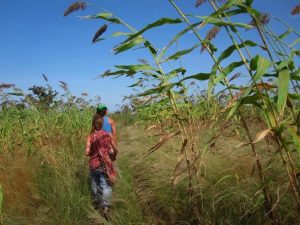 This project will provide proper cement covers on all the wells throughout the village. The new covers will protect the wells from contamination.
Each cover will have a small opening for water-pulling, thereby protecting the well from exposure from debris.
The project is being led by the Water Sanitation Committee and will be carried out by local stonemasons.
Project Impact
Over 500 community members will benefit from the project.
Peace Corps Volunteer Directing Project
Sarah Sprague
Comments
This project will provide safe drinking water for the entire community by properly protecting the wells from contamination. For a small amount of money, the existing resources will be upgraded to ensure that proper hygienic standards are met.
Dollar Amount of Project
$300.00
Donations Collected to Date
$300.00
Dollar Amount Needed
$0.00 – This project has now been fully funded, through the generosity of The Soneva SLOW LIFE Trust as a part of their Clean Water Projects initiative.
We encourage others to continue to donate using the Donate button below, and we will notify Peace Corps Volunteer Sarah Sprague of your donation. Additional funds will be used to fund the next project by Sarah and/or those of her counterpart PCVs in Senegal.

This project has been finished. To read about the conclusion of the project, CLICK HERE.