Kouthia Ba Water Project – Senegal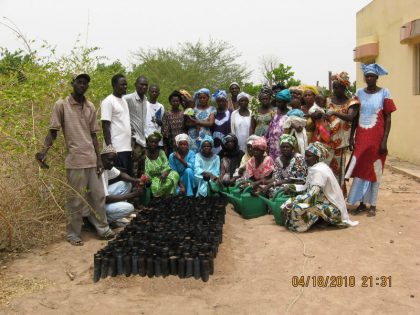 Location
Kouthia Ba, Tambacounda, Senegal
Community Description
Kouthia Ba is a primarily Wolof community of about 1,500 people located in the region of Tambacounda, about 30 kilometers north of the road town of Koumpentoum.
In early 2009 Kouthia Ba was established as a Communaute Rural, the community received electricity during the evening hours and within the past month a newly established laterite road extends from Koupentoum, through Kouthia Ba.
This rapid development is leading to new opportunities for many people but the majority of the population subsists primarily on herding and the farming of millet, peanuts, corn, sorghum and other crops during the raining season which then hopefully supports them throughout the year.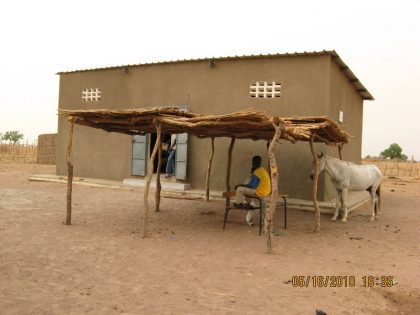 The middle school of Kouthia Ba was recently established in 2006 and has been growing quickly, with the sixième class doubling in size to over 60 students at the beginning of this past school year.
Since the start of the middle school there has been no water source at the school. The school has two latrines which are left unused because there is no efficient way to clean them or water to use when going to the bathroom.
The school community has expressed great interest and shown the initial steps in creating school gardens and tree nurseries which can't be realized without a reliable water source.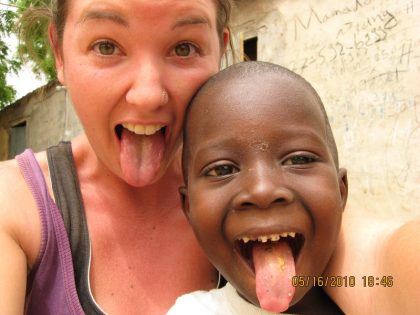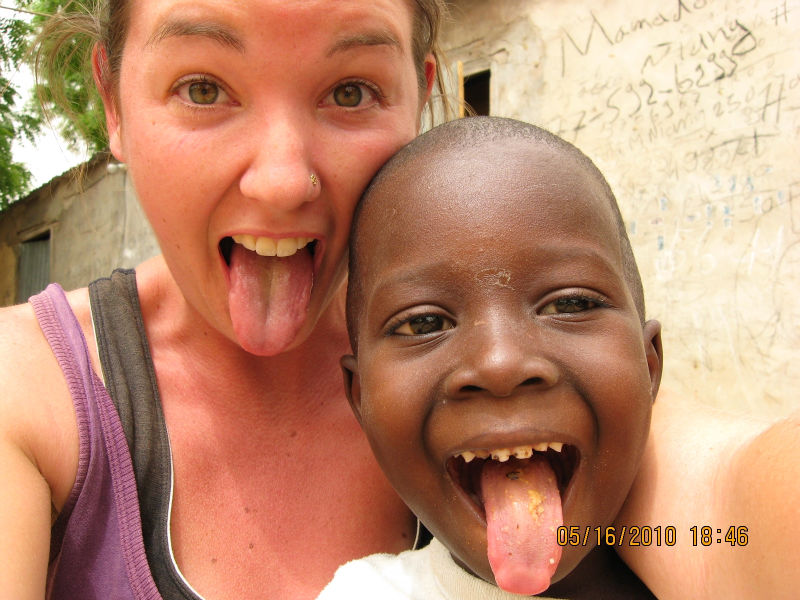 Kouthia Ba has a functioning water tower and one of the main pipes passes directly through the middle school compound, making it easy to extend a faucet from the main pipe.
Project Description
This project will consist of the installation of a faucet to provide water for the school. The stem of the faucet will be encased with cement for protection along with a cement platform at the base.
Funds will be used to purchase supplies to construct the faucet, labor to install the faucet, supplies to construct the cement protection and platform, and labor for the mason.
Project Impact
This project will provide a water source to a middle school of over 140 students.
Peace Corps Volunteer Directing Project
Melissa Hunt
Comments
This is an extremely simple and immediate solution to the lack of water, and its attendant hygiene and sanitation problems. It exemplifies the Appropriate Projects model to implement small development projects based on fixing what is broken or adding to existing infrastructure.
Dollar Amount of Project
$140.00
Donations Collected to Date
$140.00
Dollar Amount Needed
$0.00 – This project has now been fully funded, through the generosity of The Soneva SLOW LIFE Trust as a part of their Clean Water Projects initiative.
We encourage others to continue to donate using the Donate button below, and we will notify Peace Corps Volunteer Melissa Hunt of your donation. Additional funds will be used to fund the next project by Melissa and/or those of her counterpart PCVs in Senegal.
This project has been finished. To read about the conclusion of the project, CLICK HERE.