Kountanto School Well Project – Senegal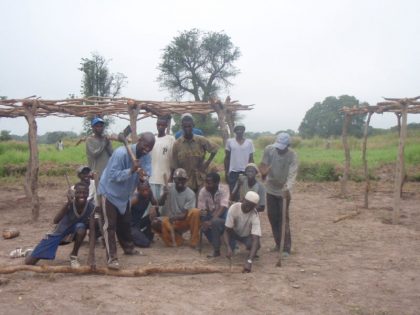 Location
This project will be located at the primary school in the village of Kountanto in south-central Senegal. Kountanto is 4 km from a paved road, 15 km from the nearest town, and 140 km from the regional capitol.
Community Description
Kountanto is comprised of about 400 peanut farmers of the Pulaar ethnic group. The people of Kountanto are well organized, hard-working, and determined. Kountanto is the proud home of a health hut, mosque, and millet machine.
The people of Kountanto place an importance on education that is unparalleled by other villages in the area. In 2003, a primary school was founded in Kountanto. Since that time, the community has worked on improvements to the school.
There are currently 4 classes, with 3 teachers and 72 students from 3 villages. Three of these classrooms are made of mere millet-stalk.
Through much hard work and persistence by the people of the village, the Senegalese government agreed to build 2 permanent classrooms in Kountanto. Construction of these classrooms is underway and is to be followed by a project to build 2 additional classrooms.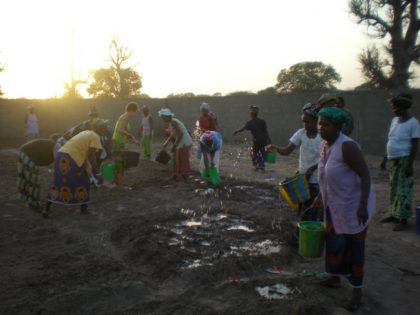 World Vision recently partnered with the village to complete the construction of 2 latrines. However, the latrines are presently unsuitable for use, as there is no water available for cleaning or hand washing.
Project Description
This project is to construct a well to bring water to the primary school of Kountanto.
The well will provide a clean drinking water supply for the students and teachers. It will be used for the school lunch program, for cleaning the latrines and washing hands, and for future gardening projects.
Project Impact
This project will directly affect the 72 students and 3 teachers who currently do not have access to water for drinking or hand washing during the school day.
Indirect beneficiaries will be the 1,000 people of the 3 villages who use the school.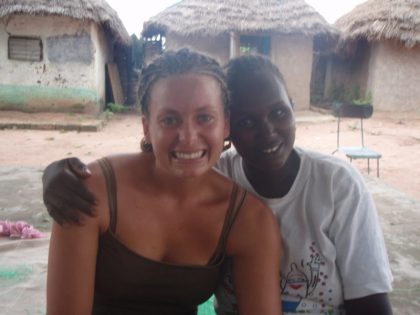 Peace Corps Volunteer Directing Project
Amber Patterson
Comments
This project brings potable water to a primary school. It complements the work that has been done to create classrooms and makes the school functional and sanitary.
In addition, accessible water for the toilets will increase general health and sanitation for students and teachers. Students will learn about hygiene and sanitation, and bring that knowledge home to their families.
Dollar Amount of Project
$500.00
Donations Collected to Date
$500.00 + additional donations for future projects.
Dollar Amount Needed
$0.00 – This project has now been fully funded through the generosity of Emily Morris and friends. The well is hereby named The Bon Eau Well.
We encourage others to continue to donate using the Donate button below, and we will notify Amber Patterson of your donation. Additional funds will be used to fund other Peace Corps projects in Senegal.
This project has been finished. To read about the conclusion of the project, CLICK HERE.