Kopsht #3 Kindergarten Toilet & Water Project – Albania
This project is made possible through the partnership of WATER CHARITY and the NATIONAL PEACE CORPS ASSOCIATION.
Location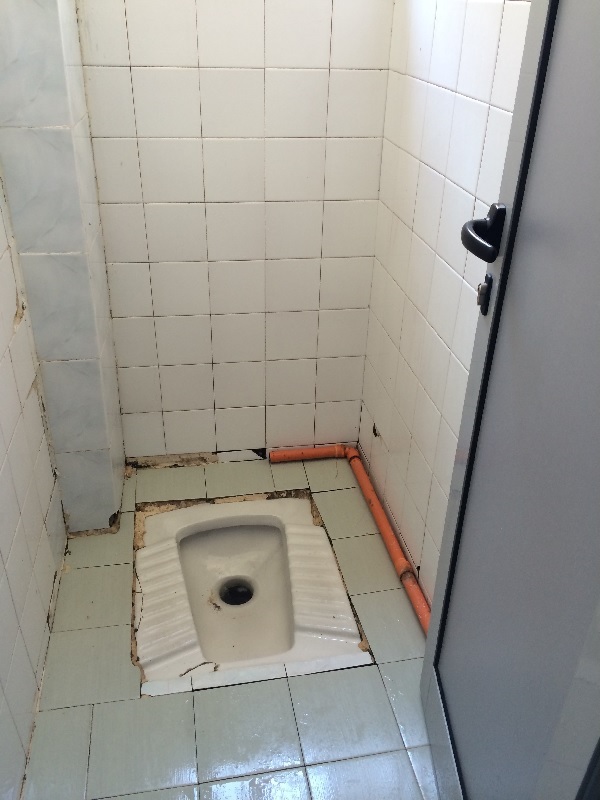 Kopsht #3, Fier, Albania
Community Description
Kopsht #3 me ushqime (with food i.e. all day school) is a kindergarten which houses four self contained classrooms in a two story building close to the center of Fier. There are two wings on the top floor and two on the bottom floor. Each separate classroom has a main room containing tables and chairs where the children stay all day and eat their meals. There is a separate room containing bunk beds where they have their nap. At the end of each classroom is a bathroom which contains three toilet stalls for each class, and the space for three or four wash hand basins. There are a total of 120 children in the 4 classrooms and these toilets are also used by parents when they come to help out in the school (teachers have their own toilet).
Maintenance of the school buildings is the responsibility of the local municipality, the Fier Bashkia, but their fiscal priorities do not extend down to school toilets. This is not neglect (even though it seems to be a low priority culturally) but the practical one of needing to fund staff salaries and critical services (city waste management, city street lighting, municipal building – including school – utility bills etc.). This situation is common throughout Albania, the more we talk to other volunteers about the toilets at their schools across the country, the more we hear repeated this story of many years of neglect.
Problem Addressed
Toilets in the kindergarten do not flush, the wash basins need repair, and the school needs a supply of hot water.
All nine stalls need work to make them function properly, most of them either have no running water plumbed to them, or the cisterns are broken. Additionally many of the hand basins are broken, and there are no taps, or broken taps. Hygiene is therefore almost impossible. The teachers and school principal have taken it upon themselves for several years to make fixes to the toilets at their own expense, but they have now gone beyond those measures and need external aid.
Project Description
The following is the budget for this project (not including admin or incidentals):
| | | | | | | |
| --- | --- | --- | --- | --- | --- | --- |
| Sqhip | English | Number | Unit cost | Total ALL | US$ (1=125ALL) | |
| Dushe elektrik | Hot water tank | 4 | 14,500 | 58,000 Lek | $464.00 | * An extra tank is needed for the renovated toilet. |
| Mishelator | Faucet | 9 | 4400 | 39,600 Lek | $316.80 | |
| Kaseta plastike | Plastic toilet cistern | 9 | 2500 | 22,500 Lek | $180.00 | |
| Tubo LM | Pipe work (liner meters) | 50 | 320 | 16,000 Lek | $128.00 | |
| Fuqi puntore | Workforce | 1 | 10,000 | 10,000 Lek | $80.00 | |
| | | | Total | 146,100 Lek | $1,168.80 | |
The plumber who provided this estimate is providing his labor and skills for a nominal fee as his contribution to the community. He will also help to fix the doors and walls which are broken and peeling badly, for free. The plumber will try to patch the existing water deposit for a savings of about $2,000.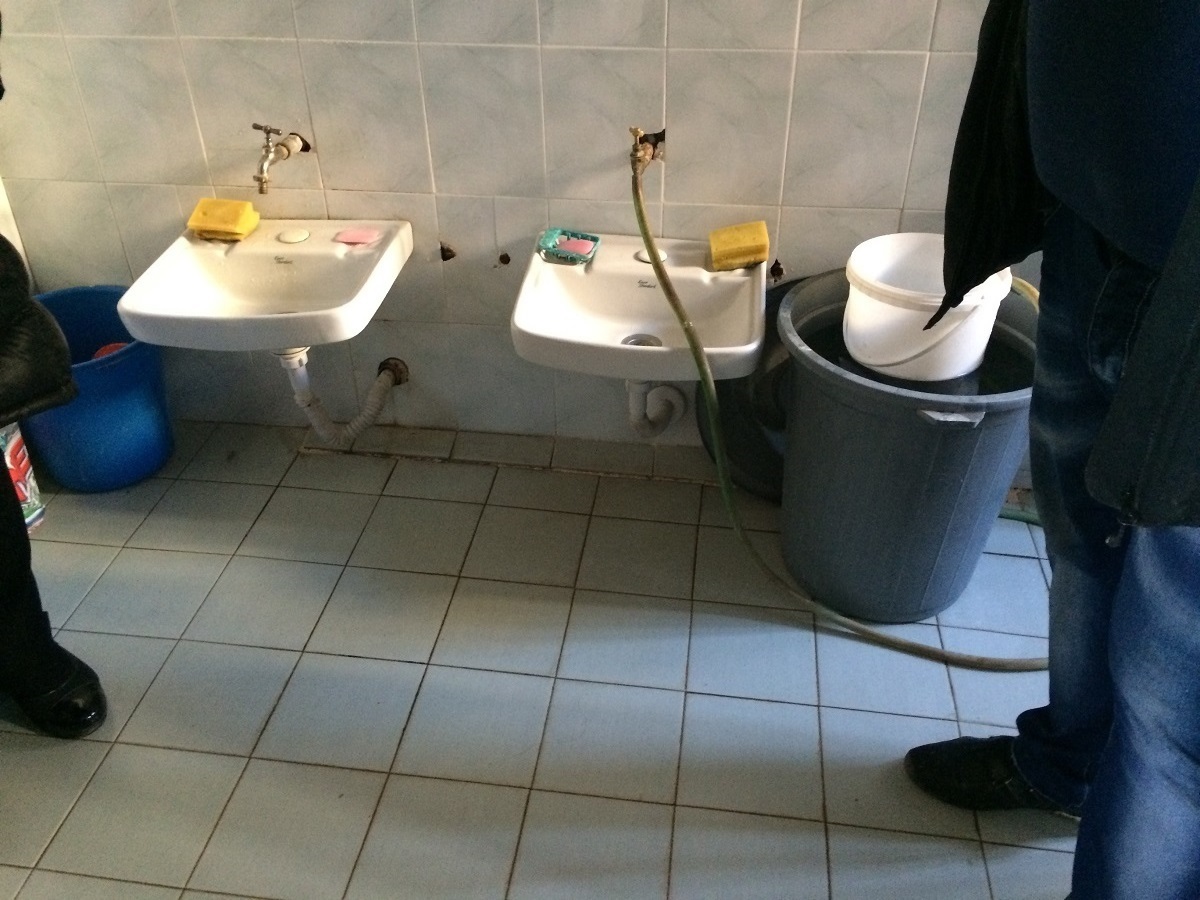 Project Impact
All 120 children, their parents, and the teachers at the school will benefit directly. Nearly 400 people will be touched by this project. These are kindergartners, and the disease risk among these small children, who are at this school all day long, is high.
Peace Corps Volunteer Directing Project
Graham & Teresa Anderson
Monitoring and Maintenance
The teachers and parents are very motivated to help with the project and will donate paint, painting and supplies (soap). Local PCVs who work with the school will be able to monitor the continued functionality and sustainability of the toilets etc. And, in the end the Principal & Teachers who had been funding repairs out of pocket will continue to keep an eye on upkeep and maintenence.
Comments
There are many much larger schools in Fier and surrounding villages, with a better dollar/pupil ratio, but this school is keen to work with us, is close to the center and would be a good pilot for the program to fix all the areas schools in need. Our ongoing discussions with the Bashkia may mean they would supply the labor for future projects but cannot fund the supplies, if this project is visible and successful.
The $ is very strong against the Lek right now – Not long ago $1 was 100 Lek, so the price of the project is now 20% cheaper than it would have been.
While this is not an official Let Girls Learn project, it does fall into Water Charity's Let Girls Learn Initiative, a grouping of projects that have a pronounced element involving helping girls go to, and stay in, school. This project is also the prototype for the 100 Water Projects Program – Albania, and the lessons learned here, have ensured that the vast majority of projects coming to us from Albania now are LGL.

Total Amount of Project




$1,250.00
Donations Collected to Date




$100
Dollar Amount Needed




$1,150.00
ADOPT THIS PROJECT BY CONTRIBUTING THE DOLLAR AMOUNT OF PROJECT
Donations of any amount will be appreciated. The full amount will allow you a posted dedication, or to have your name acknowledged, if that is something you would like.
This project has been completed. To see the conclusion, CLICK HERE.