Kongei Primary School Rainwater Catchment Project – Tanzania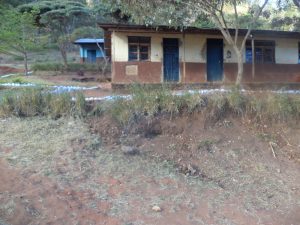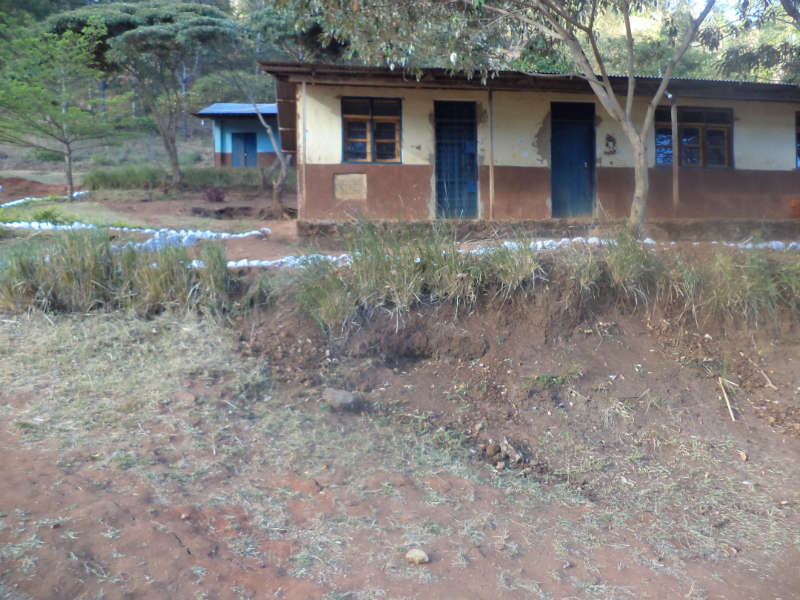 Location
Kongei, Tanga, Tanzania
Community Description
Kogei is a small fairly-new village, located 15 km from Lushoto in the Usambara Mountains. It was a sub-village until 5 years ago. Most villagers are subsistence farmers.
Rainwater projects have proven successful in the area, as the rainy season is substantial.
The main feature of Kogei is its schools, which bring the community together. The private secondary school has water piped from a river further up in the mountains.
The Kongei Primary School has 1,000 students who travel from the surrounding mountains to attend. It has no water supply.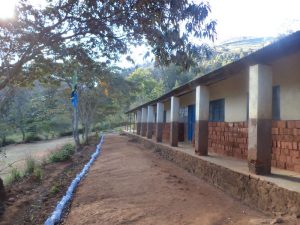 Problem Addressed
The small springs nearby are polluted from local agriculture, and water from these sources can lead to illness. Villagers and students spend portions of the day collecting and carrying buckets of water.
Project Description
This project is to build a rainwater catchment system at the school.
An Interlocking Stabilized Soil Brick (ISSB) Press will be purchased for the project, and will remain available for use after the project is finished.
The ISSB technology can be seen in the projects completed under our Interlocking Stabilized Soil Bricks Water Tank Program – Uganda.
Under the direction of the Kongei Project Committee, a 3,000-liter rainwater storage tank will be built using bricks made with the press. A system of gutters will be affixed to the roof of the school and connected by piping to the tank.
A Tanzania PCV with experience in the technology will assist in training locals in the proper use of the press. This is a new technology for this community where tanks are usually built with kiln-fired bricks.
All of the labor will be contributed by the community.
Water Charity funds will pay for materials, including cement, gutters, and tap.
Project Impact
1,000 people will benefit from the project, including students and teachers.
Peace Corps Volunteer Directing Project
Glenn Holzer
Comments
This project will provide an ample supply of safe water for students and staff. It will improve their health and wellbeing by making water for all their needs readily available.
Dollar Amount of Project
$555.00
Donations Collected to Date
$555.00
Any contributions in excess of the Dollar Amount of the Project will be allocated to other projects directed by this PCV and/or projects of other PCVs in this country.
Dollar Amount Needed
$0 – This project was funded by Adrian and Kim Jacobs and friends and family of Peace Corps Volunteer Glenn Holzer.
To donate for other projects in Tanzania, click on the Donate button below.

This project has been completed. To read about the conclusion, CLICK HERE.