Kong Kang Primary School Water and Bathroom Project – Cambodia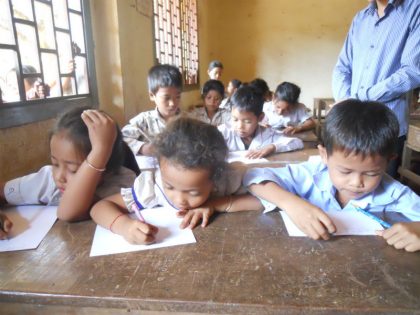 Location
Kong Kang Village, Kong Kang Commune, Ponhea Krek District, Kampong Cham Province, Cambodia
Community Description
Kong Kang Primary and Pre-School serves approximately 700 students from grades 1-6 and with the recent addition of a pre-school there will be an additional 100 students, with the youngest students being 4 years of age. The school also provides a meeting area for different types of presentations, offers the community a general central meeting area, and offers children a place to play.
The school serves several different villages within the area, allowing students from the more rural villages access to a formal education. The school is located a few kilometers from a national highway. The community is very active in the development of the school, holding frequent meetings and supporting the addition of a pre-school.
Due to the recent influx of students from the newly-built pre-school, there is an extreme need for an upgrade of the bathrooms as well as the water supply.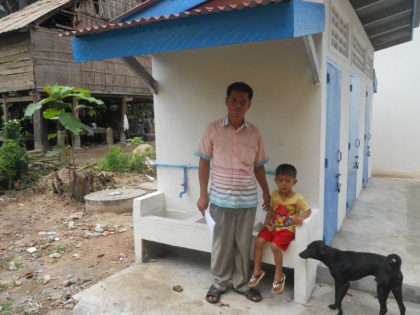 Project Description
This project is to purchase and install a water tank at the school. This water will supply the bathrooms, providing a water source for the toilets and a handwashing station.
In addition, the existing bathrooms will be repaired and upgraded to provide for the influx of students and offer a hygienic facility for young students.
The community will provide the labor for the construction of the tank stand and the repair of the bathroom. They will also provide maintenance and repair in the future.
The school director will oversee the project and participate in much of the labor.
The teachers will combine hygienic bathroom use lessons into their teachings.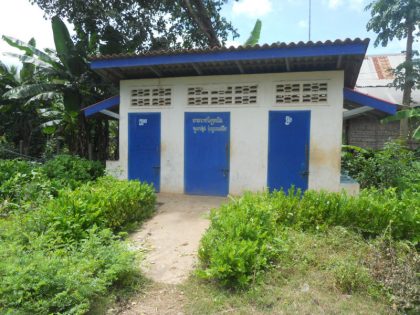 Project Impact
This project will benefit 800 students and 20 staff at the school. In addition, the community will use the facility for community gatherings.
Peace Corps Volunteer Directing Project
Irene Primmer
Comments
The project will result in a reliable water supply and a fully-functional sanitary bathroom.
Dollar Amount of Project
$555.00
Donations Collected to Date
$555.00
Any contributions in excess of the Dollar Amount of Project will be allocated to other projects directed by this PCV and/or projects of other PCVs in this country.
Dollar Amount Needed
$0.00 – This project has now been paid for with funds from the First Unitarian Society of Madison, Wisconsin and friends and family of Peace Corps Volunteer Irene Primmer.
This project has been finished. To read about the conclusion of the project, CLICK HERE.