Kolda Well Repair Project – Senegal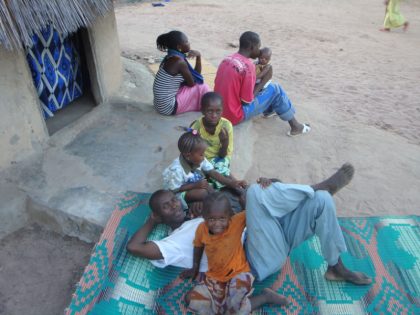 Location
This project will help five villages in the region of Kolda, Senegal. The villages of Goundaga, Linguewal, Sarre Nianthio, Sarre Keita, and Sarre Niappo are 105 km east of the city of Kolda, and located just south of the national highway.
Community Description
The communities are 100% Pulaar with the overwhelming majority being Fula Kunda. The population of the five villages is over 1,900 people and almost all are subsistence farmers.
Kounkane is the road town 7 km away, where people buy goods and send their children to middle and high school.
The villages are all less than 3 km away from the Kaynaga River. The river is dammed 4 km upstream to provide year-round water for gardening and fishing.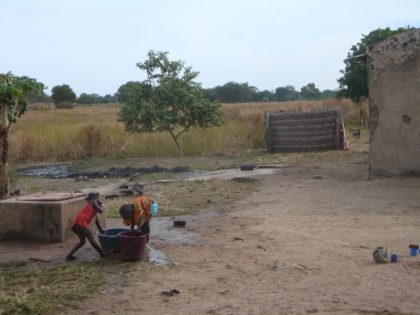 The villages of Goundaga, Linguewal, and Sarre Nianthio each have a health hut staffed by a trained volunteer from the village. The communities receive first aid, health trainings, and simple post-natal care at these sites.
Many of the wells in these communities were constructed improperly, either by using poor mixtures of cement or no cement at all. If they are not repaired, they risk collapse when heavy rainfall returns in the summer.
Although the water table is never deeper than 20 m, pulling water from the wells can be exhausting without the assistance of a pulley.
Project Description
This project is to reinforce 19 existing wells with cement, as well as build a pulley system for every well in each village.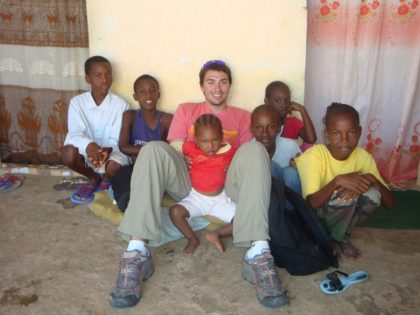 The project funds will be used to purchase pulleys, rope, buckets, cement, and iron support bars.
Transportation will be donated by people within the community who own donkey-drawn carts. The labor will also be donated by experienced masons in the villages.
Project Impact
The project will provide access to clean water for over 1,900 people in 5 villages.
The pulleys will benefit the women and children the most, since they do almost all the water pulling.
Peace Corps Volunteer Directing Project
Darren Watkins
Comments
This project accomplishes a phenomenal amount with a small expenditure. It falls squarely within the Appropriate Projects provision that calls for "fixing" what is broken before considering building new facilities.
Dollar Amount of Project
$500.00
Donations Collected to Date
$500.00 plus additional amounts for future projects.
Dollar Amount Needed
$0.00 – This project has been fully funded, through the generosity of Mark Caillier, of Keizer, OR, USA, and Brett Caillier, of Barstow, VA, USA.
We encourage others to continue to donate using the Donate button below, and we will notify Peace Corps Volunteer Darren Watkins of your donation. Additional funds will be used to fund the next project by Darren and/or those of his counterpart PCVs in Senegal.
This project has been finished. To read about the conclusion of the project, CLICK HERE.