Kirovograd Regional Universal Research Library Sanitation Project – Ukraine
Location
Kirovograd, Ukraine
Community Description
Kirovograd, on the Inhul River, is an oblast capital city, located in the center of Ukraine.
The Kirovograd Regional Universal Research Library Named After Chizhevsky is the largest library in the oblast and hosts a Window on America Center, Bibliomist computer lab, and center for people with visual disabilities. It also offers a legal advice clinic, non-profit for women who are victims of trafficking, European integration center, and many other sources of information for the community.
However, the building has no hot water. The lack of hot water, not only for the 120 people who are on staff at the library but also for the 174,000 people who are library patrons, is a cause of concern for a number of reasons. People are unable to wash their hands with hot water after using the restrooms, staff is unable to use hot water to wash dishes and the library must use cold water for sanitary purposes. This impacts not only the library staff but also all of the people who visit the library.
The library is a government organization with no extra funds for improvement of the facilities.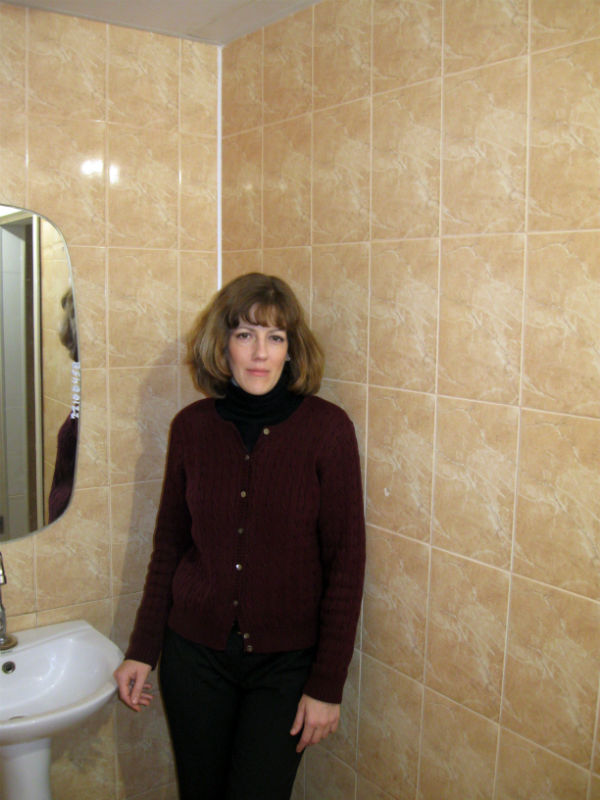 Project Description
This project is to purchase and install two hot water heaters (boilers) for use at the library.
The boilers to be use are "Aston Waterway VM80 N4L". Each has a capacity of 80 liters and a five-year warranty. One boiler is to be installed in the kitchen on the third floor of the library. This boiler can be used by staff for washing dishes and obtaining hot water for cleaning the library.
The second boiler is to be installed in the public women's room, and will have plumbing so the hot water will also be available in the men's room (which shares a wall with the women's room).
The library will educate the community on the importance and benefits of using hot water for sanitation.
Project Impact
All 120 of the Library's employees and up to 174,000 annual patrons will benefit from this project.
Peace Corps Volunteer Directing Project
Karin Jones
Comments
Karin previously completed the Internat School Water Project – Ukraine.
The project will allow for the practice of better sanitation procedures, thus improving the health and wellbeing of the community.
Dollar Amount of Project
$400.00
Donations Collected to Date
$400.00
Dollar Amount Needed
$0.00 – This project now has been fully funded through the generosity of The Soneva SLOW LIFE Trust as a part of their Clean Water Projects initiative.
We encourage others to continue to donate using the Donate button below, and we will notify Peace Corps Volunteer Karin Jones of your donation. Additional funds will be used to fund the next project by Karin and/or those of other PCVs in the country of service.
This project has been finished. To read about the conclusion of the project, CLICK HERE.