Kamsonga Health Center Pump Project – Malawi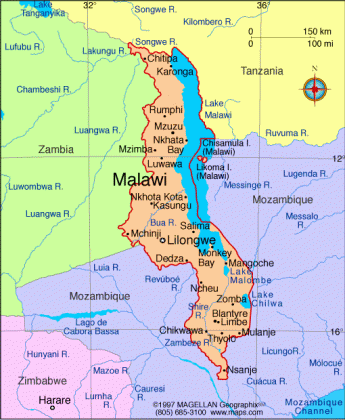 Location
Central Malawi, Southeast Africa
Community Description
This community in the central part of Malawi has a population of about 23,000 people.
The Health Center, a part of the Malawi Ministry of Health, provides the population with outpatient care, maternity and delivery, well care to children under 5, family planning, and HIV testing and counseling.
About 200 to 250 patients per day are seen at the clinic, and approximately 30 babies per month are delivered.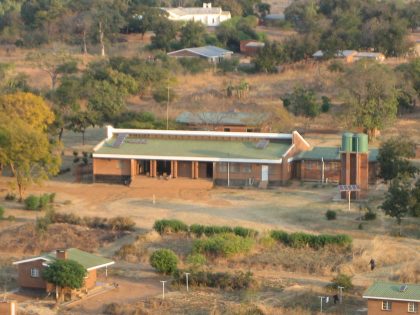 Project Description
The water for the Health Center is supplied by a solar energy well and pump. The original project was completed with a large community's financial support.
On December 10, 2008, lightning struck the well and burned out the pump.
The District Hospital budget has not been able to find funding to replace this expensive submersible pump. All the other parts of the well, including the solar panels, conductor, and well, are functional.
The project is to replace the pump, and make running water available once again to the clinic.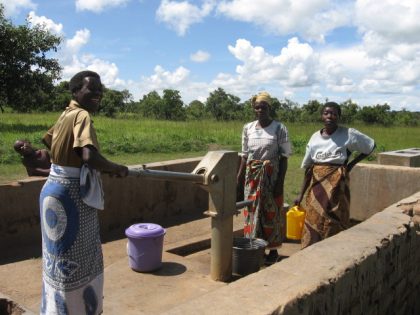 Project Impact
Since the lightning strike, the Health Center has been relying on water from a hand-pumped well 2 blocks away, carried by the bucket to the Health Center.
Qualified staff has not been able to perform services in the labor and delivery ward without running water, and other services have been hampered.
The replacement of the water pump will allow the clinic to provide full services safely and efficiently.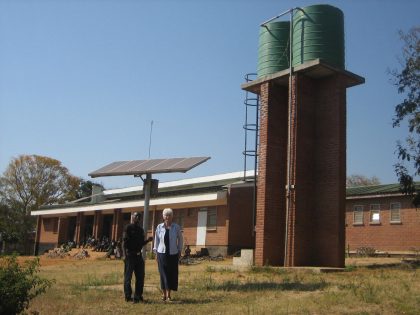 Peace Corps Volunteer Directing Project
J. Summers
Comments
This project will have a drastic impact on a large population in great need. It is aligned with the Appropriate Projects objective of "finishing" projects and "fixing facilities that have ceased to function.
Dollar Amount of Project
$375.00
Donations Collected to Date
$375.00
Dollar Amount Needed
$0.00 – This project has been fully funded through the generosity of Jerry and Melissa Usrey, Lake Arrowhead, California, USA.
We encourage others to continue to donate using the Donate button below, and we will notify Peace Corps Volunteer Judy Summers of your donation. Additional funds will be used to fund the next project by Judy and/or those of her counterpart PCVs in Malawi.
This project has been completed. To read about the conclusion of this project, Click HERE.
To read about Judy's next project, Click HERE.