Jargalant Public Hospital Water Purifier Project – Mongolia
Location
Jargalant, Orkhon Province, Mongolia
Community Description
Jargalant — popularly known as "Ulaan Tolgoi" or "Red Head" — is situated in Orkhon province, in the central, northern region of the country. It was founded in 1978, and there were many Russians among its early planners and residents. It is situated about 30 km outside of Erdenet, one of the country's major industrial and mining hubs.
Jargalant was intended to function as a farming town to supply foodstuffs for Erdenet. After the transition from a planned economy in the early 1990s, Ulaan Tolgoi's many large, state-owned industries were privatized and unfortunately few of them remain in operation today. Now, the majority of the town's some 3,300 inhabitants are private vegetable farmers or herders. The community has one secondary school, two banks, a public hospital, and a number of other small, private businesses (including a few shops, two veterinaries, a hair salon, and a flour mill).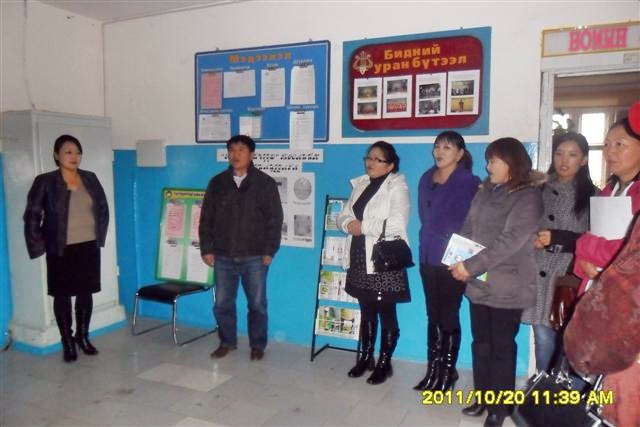 The Jargalant Public Hospital treats some 40-45 bed patients every month and provides services to approximately 30-35 outpatients every day and employs 22 workers. The tap water has a high mineral content and is not considered suitable drinking water unless it has been boiled. Currently, the hospital uses a small water boiler to provide water to its patients. However, these have a low capacity and break frequently, as they are subject to heavy use every day.
Project Description
This project is to purchase and install an electric water purifier to provide safe, clean water for hospital patients and workers.
The purifier will be attached directly to a water pipe and thus will not need to be refilled. It will provide both hot and cold water — an important feature in Mongolia where many people shy away from drinking cold water (and where average winter temperatures hover around -20 Celsius).
The purifier will be installed in the primary service room, which is located just next to the entrance lobby and waiting room. This location maximizes accessibility for both in- and out-patients, as well as for staff.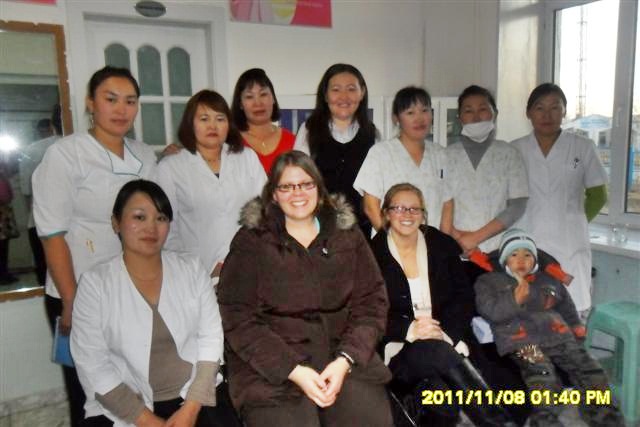 The purifier will be purchased from a local distributor in Erdenet. The distributor has already been contacted and will deliver and install all equipment free of charge. The distributor will also provide a brief training on maintenance and upkeep to hospital workers.
New filters will be re-purchased by the hospital for a nominal cost every 3-6 months.
Project Impact
The project will affect some 850 people who pass through the hospital every month, including hospital staff.
Peace Corps Volunteer Directing Project
Laura Alexander
Comments
This is a simple but effective solution to the problem of providing safe water to visitors and staff at the hospital.
Dollar Amount of Project
$525.00
Donations Collected to Date
$525.00
Dollar Amount Needed
$0.00 – This project has been fully funded through the generosity of The Soneva SLOW LIFE Trust as a part of their Clean Water Projects initiative, with the help of friends and family of Peace Corps Volunteer Laura Alexander.
We encourage others to continue to donate using the Donate button below, and we will notify Laura of your donation. Additional funds will be used to fund the next project by Laura and/or those of other PCVs in the country of service.

This project has been finished. To read about the conclusion of the project, CLICK HERE.