ICT Center/Library Restroom Project – Thailand
Location
Village 1, sub-district Lam Phaya Klang, district Muak Lek, province Saraburi, Central Thailand
Community Description
The sub-district is comprised of 18 villages, with Village 1 being both its administrative and commerce center. The population of 11,662 raises dairy cows, and grows cassava, corn, and sugarcane. Many residents of the sub-district, those without land, work as day laborers, who do seasonal fieldwork, construction, cow milking, and collecting overgrown roadside vegetations to sell to farm owners to use as cow-feed.
The Sub-district Administrative Office (SAO) has donated its meeting room to be used as the community ICT Center/Library. The proposed facility will have 20 desktop computers with internet access and on-duty tutors in an aim to raise computer literacy rate of the area. Classes in basic computer skills will be held free of charge at the center for residents of all villages.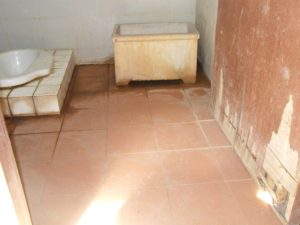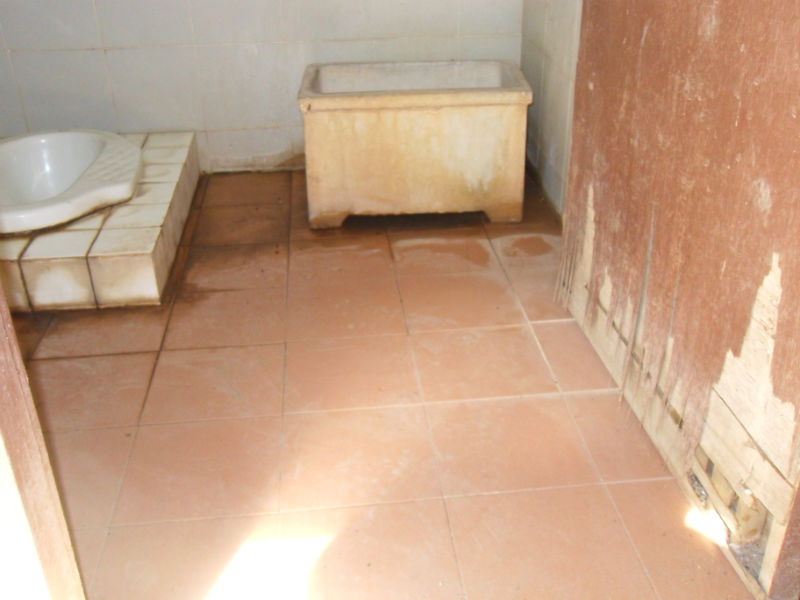 Books in Thai language will be bought while those in English will come free of charge from Books for Thailand.
Project Description
This project is to renovate a three-stall restroom at the back of the ICT Center/Library. Attention will be paid to upgrading both the sanitation and the aesthetics.
The specific work to be done includes the following:
A sink for hand washing will be installed.  This will require new piping/sewage since there is currently no sink.
All wooden doors of the three-stall restroom are rotten on both sides quarter up from bottom and will be replaced.
Floors, tiled walls and toilets of restroom will be pressure washed to remove mildew and discolored caulking, and new caulking will be applied.
Interior and exterior walls will be pressure washed.  Old paint will be removed, and the walls will be patched and painted.
The dirt front of restroom will be built up to the level of the floor of the restroom and connected to the walkway.  This will keep the area from being flooded and becoming muddy when it rains.
The parts of the roof that are damaged and leaking will be replaced and painted.
Wooden side boards will be replaced.
All wooden materials of the restroom will be sealed with water-proof vanish/paint.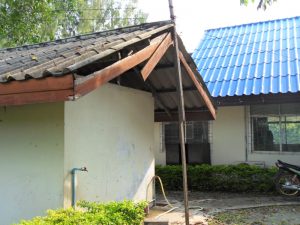 Project Impact
The ICT Center/Library will serve and be available to all residents of the Sub-district which consists of 18 villages, more than 11,000 people.
Peace Corps Volunteer Directing Project
T.D. Nguyen – Thailand
Comments
This is a high-impact project that will benefit the thousands of people who will visit the center. It will improve the hygiene and add to the dignity of all members of the community.
T.D. previously successfully completed the Village 1 Restroom Project – Thailand.
Dollar Amount of Project
$500.00
Donations Collected to Date
$500.00
Dollar Amount Needed
$0.00 – This project has now been fully funded through the extreme generosity of Bang D. Nguyen, M.D. and Family, Seattle, WA, USA, in gratitude to the Kingdom of Thailand and its people. Dr. Nguyen is father of Peace Corps Volunteer T.D. Nguyen.
We encourage others to continue to donate using the Donate button below, and we will notify T.D. of your donation. Additional funds will be used to fund the next project by T.D. and/or those of other PCVs in Thailand.
This project has been finished. To read about the conclusion of the project, CLICK HERE.