Ha Mali Community Center Rainwater Catchment and Storage Project – Lesotho
Location
Ha Mali, Leribe District, Lesotho
Community Description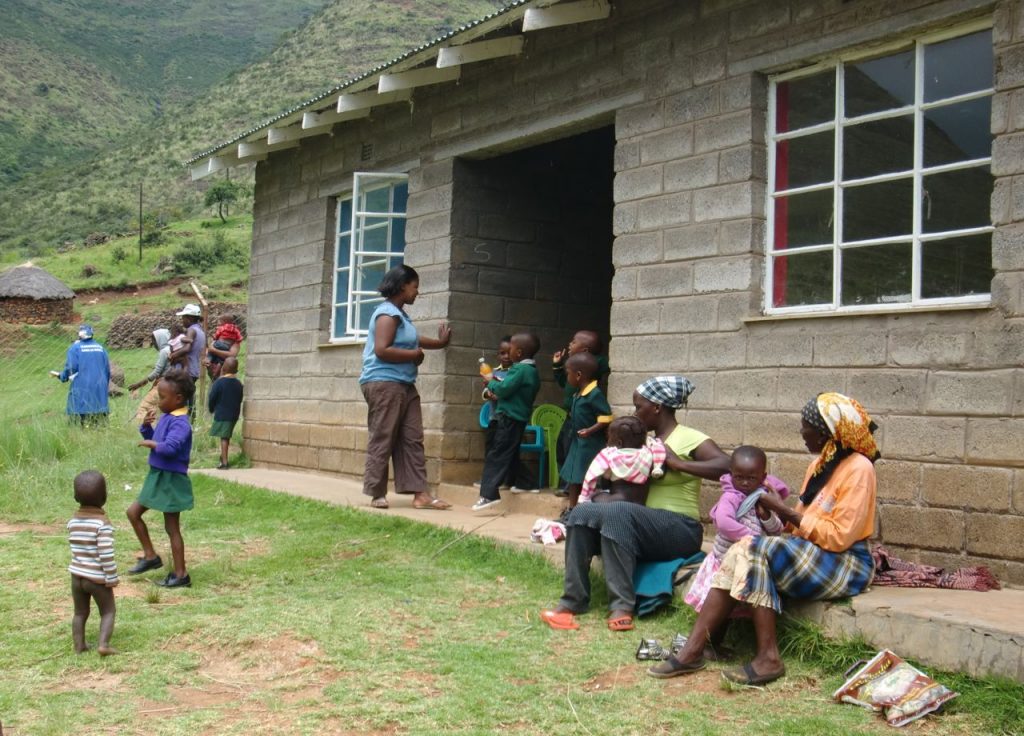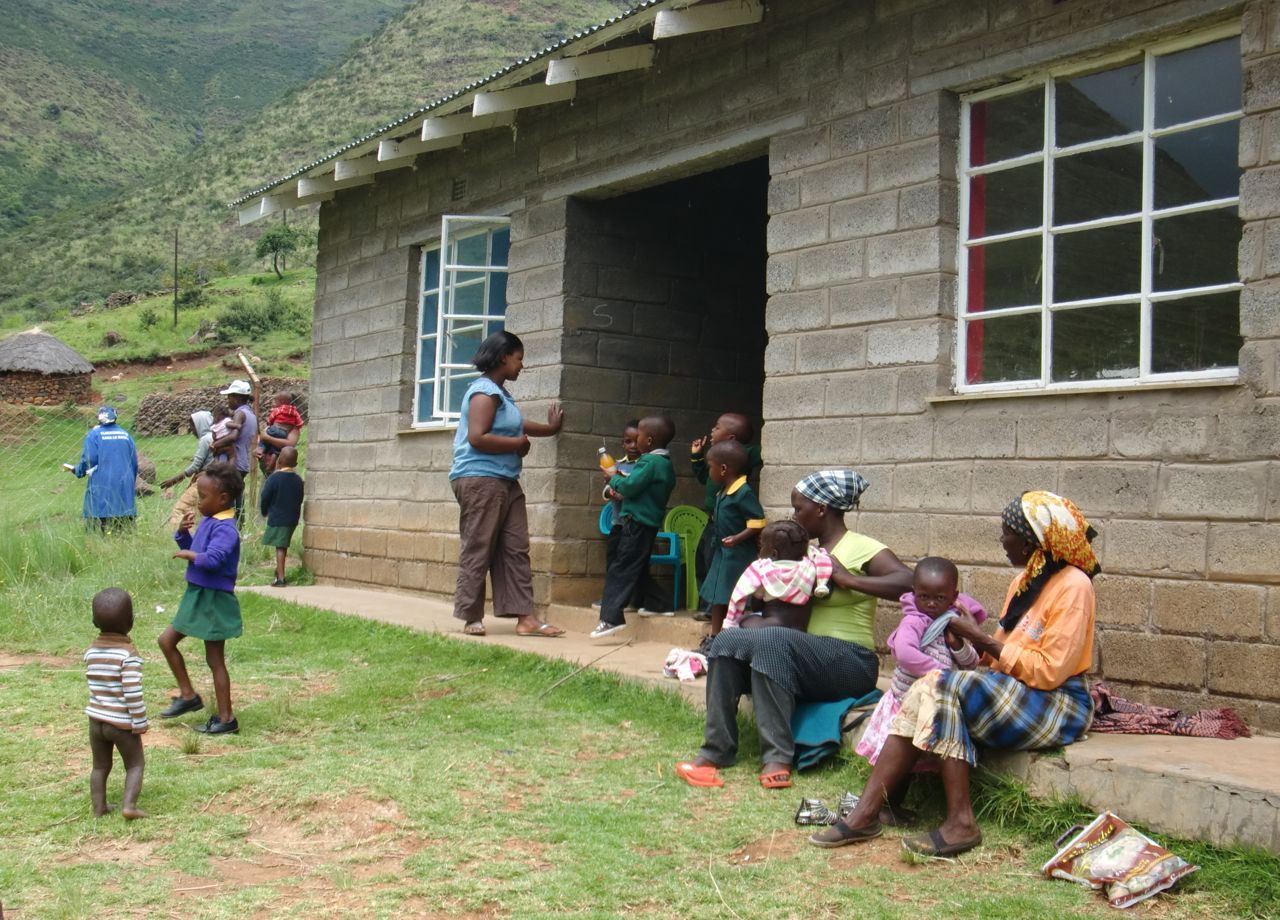 Ha Mali is a small village with approximately 100 homes, mostly rondavel style, adjacent to the Ts'ehlanyane National Park.
The Ha Mali Community Center operates vegetable gardens and a poultry program that provides training and food for 35 double orphans of Ha Mali. They also offer a range of activities for youth on Saturdays, after school classes for adults, and a morning preschool.
Water, which is contaminated and not healthy to drink, is now collected from the river at the bottom of the hill. It is becoming increasingly difficult to keep up with the food and training programs because of the inadequate supply of safe water.
Project Description
This project is to install a rainwater catchment and storage system, consisting of gutters, downpipes, and 2 tanks, for the Ha Mali Community Center.
The gutters will be placed on opposite sides of the roof, along the front and back of the building, attached to the existing framing. Fascia boards will be added as necessary.
Each gutter will be connected to a separate tank. The tanks will be placed on concrete pads at opposite corners of the building. The pads will be built with concrete remaining from renovation of the building.
The tanks will include spigots just above their base for drawing the water into containers. Drinking water will be provided for all program participants, including for the double orphans program, preschool, after-school, monthly support group meetings, workshops, and quarterly HIV outreach events. The water will also be available for irrigation.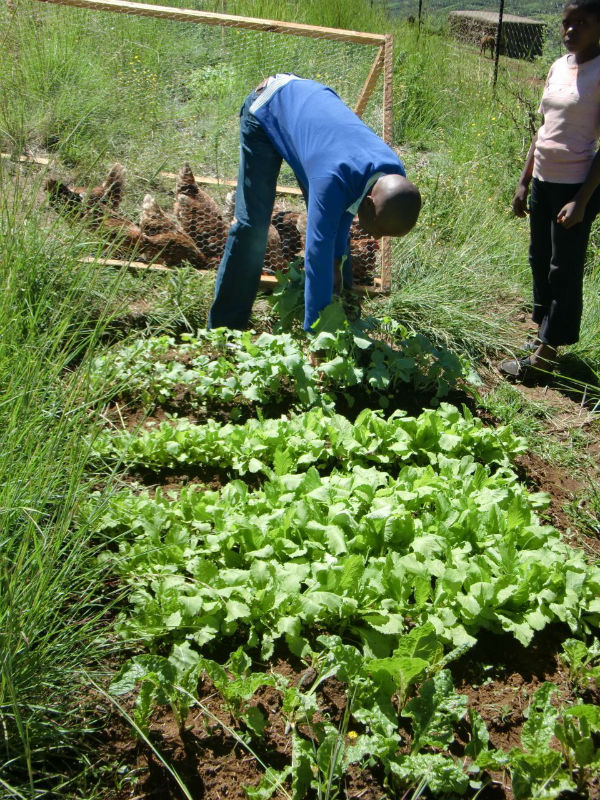 All labor for pad construction, transport of materials and equipment to the site, securing tanks to the pads and attachment of gutters and down pipe, and fascia board if necessary, will be provided by members of the Ha Mali Support Group, Preschool Parents, and Maliba Lodge, the organization that funded the Ha Mali Community Center renovation last year.
The tanks will be maintained by Center staff, and the water in the tanks will be chlorinated on a regular basis.
Project Impact
The project will benefit about 100 people, including preschool students and their teacher, double orphans, support group members, children who visit on Saturdays for variety of programs, and adults and youth who attend English and business classes.
Peace Corps Volunteer Directing Project
Maggie Day
Comments
This project will immediately improve the health and wellbeing of all people who depend on the services of the Center.
Dollar Amount of Project
$555.00
Donations Collected to Date
$555.00
Dollar Amount Needed
$0.00 – This project has been fully funded through a donation on behalf of Commonwealth Bank BP&D Easter Raffle, New South Wales, Australia.
We encourage others to continue to donate using the Donate button below, and we will notify Peace Corps Volunteer Maggie Day of your donation. Additional funds will be used to fund the next project by Maggie and/or those of other PCVs in the country of service.
This project has been finished. To read about the conclusion of the project, CLICK HERE.