Groupe Scolaire Nyagatare Handwashing Station Project – Rwanda
Location
Nyagatare Cell, Nyagatare Sector, Nyagatare District, Rwanda
Community Description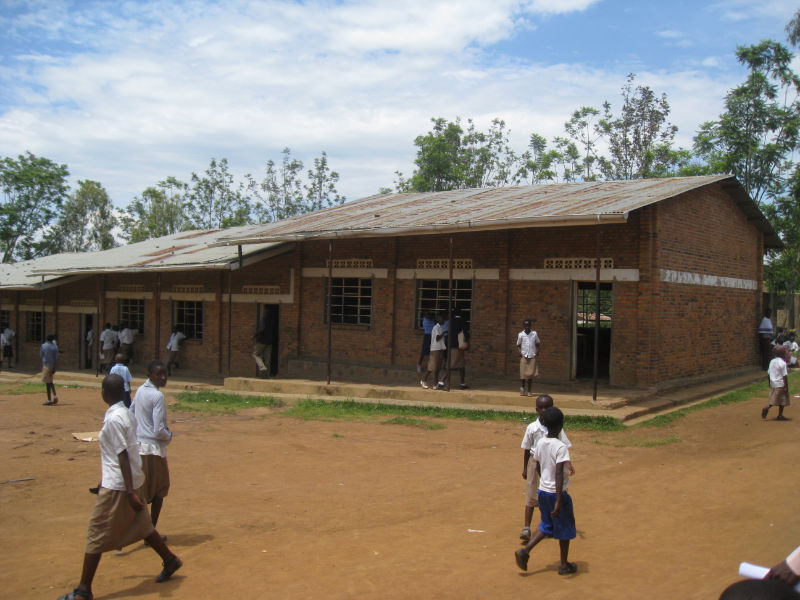 Located in northeastern Rwanda and bordering both Uganda and Tanzania, Nyagatare District is Rwanda's largest and most rural district. It is populated largely by returned refugees who fled Rwanda during the civil and ethnic conflict that began at independence in 1960 and culminated in the 1994 genocide.
The area where the district capital is now located was previously part of Akagara National Park and was separated from the park following the genocide to provide a place for returning refugees. Today, the town has approximately 15,000 residents, and the population is expected to continue increasing rapidly in the coming years.
Groupe Scolaire Nyagatare is a public school, offering free education from Primary One through Senior Three, in accordance with the Rwandan government's goal of providing all children with nine years of free education. The school has 913 students and is staffed by 11 women and 12 men. The school is funded entirely by the government, and it unfortunately lacks many necessary resources.
The school currently has one handwashing station, which is inadequate in serving so many people. Further, many of the school's girls are uncomfortable using the existing station, as it is used primarily by boys. Partially as a result of the insufficient opportunities for handwashing, students regularly suffer from stomach illnesses.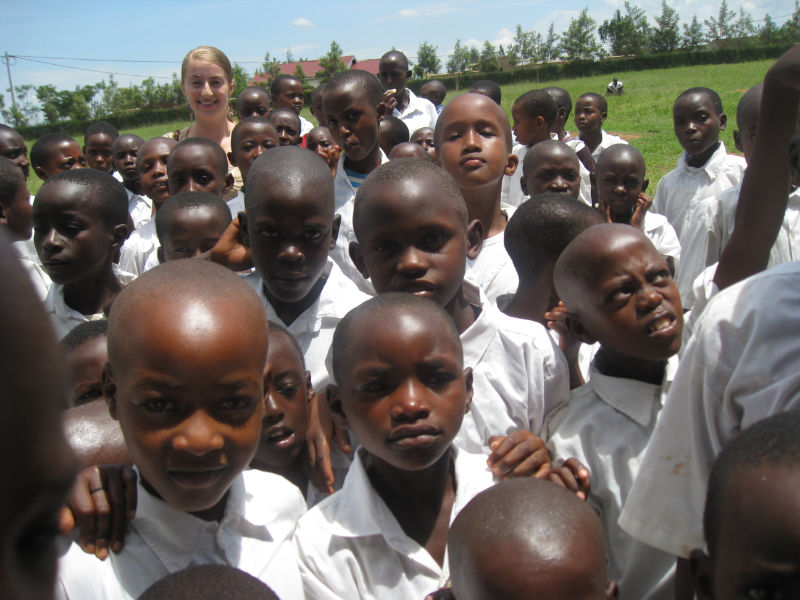 Project Description
This project is to install 5 handwashing stations at Groupe Scolaire Nyagatare. The school will purchase five 100-liter plastic water tanks and hire a construction worker to install a metal faucet into each tank. Two of the stations will be designated specifically for females, and will be placed outside near the latrines and near the classroom.
The tanks will sit on stools the school will purchase and will be drained using basins the school already has. Teachers will be responsible for maintaining the tanks, including filling them with water from the school's water reserve.
Project funds will be used to purchase materials and to cover labor costs.  When the tanks are installed, the school's staff will educate students on the importance of handwashing and instruct them in proper use of the stations.
Project Impact
936 students and staff will benefit from the project.
Peace Corps Volunteer Directing Project
Jennifer Ambrose
Comments
In an effort to promote hygiene and reduce disease, this project will ensure that all students, staff, and visitors at Groupe Scolaire Nyagatare have a place to wash their hands.
Upon hearing about Jennifer's successful completion of the Saint Leonard School Handwashing Station Project – Rwanda at another school in town, the staff at Groupe Scolaire Nyagatare immediately contacted her requesting her assistance in the development of a similar project. It is a great example of how appropriate technologies are spread.
Dollar Amount of Project
$500.00
Donations Collected to Date
$500.00
Dollar Amount Needed
$0.00 – This project has been fully funded through the generosity of The Soneva SLOW LIFE Trust as a part of their Clean Water Projects initiative.
We encourage others to continue to donate using the Donate button below, and we will notify Peace Corps Volunteer Jennifer Ambrose of your donation. Additional funds will be used to fund the next project by Jennifer and/or those of other PCVs in the country of service.
This project has been finished. To read about the conclusion of the project, CLICK HERE.