Goundaga Latrine Project – Senegal
Location
Village of Goundaga, Community Rural Kandiaye, Department of Velingara, Region of Kolda, Senegal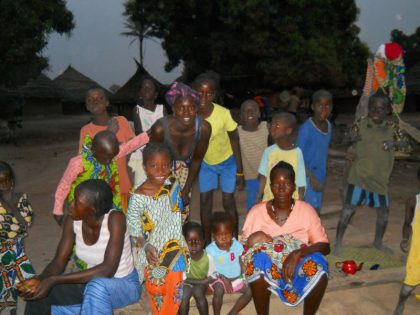 Community Description
Goundaga is a village of about 500 people in southern Senegal. The village lacks access to running water and electricity. The community's economic base is agriculture, specifically focused on peanuts, cotton, millet, and rice.
The village has a health hut and a primary school. Association Kawral is an organization created by the villagers to represent their needs, provide sensibilizations on local health, gender, education, and food issues, and support community structures and gardens.
Goundaga has a problem of open defecation. Currently, the village has only 5 douces (hole-in-the-ground style toilet) to serve a village of 500 people. Most people take their business out to the bush, though children and the sick do not make it much further than behind their hut.
Project Description
This project is to build 10-15 cement-lined and covered latrines.
The project is being implemented under the direction of Association Kawral as part of their campaign to improve the community's health.
The latrine holes will be 2 meters deep and covered by a reinforced concrete platform. Care will be taken to not dig the latrine holes too deep so as to avoid contamination of the water table.
Project funds will pay for materials, including cement, iron reinforcement bars, and tools.
The community members will be responsible for the digging and daily upkeep of the latrines. There are several masons in the village who will be responsible for the building and repair of the latrines. They will also seal off latrines as they become full and out of service.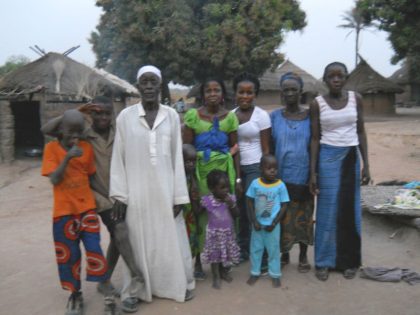 The health workers at the local community health post will use the new latrines as a teaching opportunity to reinforce hand-washing, especially among the children.
Project Impact
The project will benefit the entire village of 500.
Peace Corps Volunteer Directing Project
Allyson Junker
Comments
The project satisfies a critical need, is well-planned, and has good community support. The design, which includes lining and covering the latrines, will prevent the spread of disease.
Dollar Amount of Project
$500.00
Donations Collected to Date
$500.00
Dollar Amount Needed
$0.00 – This project has been fully funded, through the generosity of The Soneva SLOW LIFE Trust as a part of their Clean Water Projects initiative.
We encourage others to continue to donate using the Donate button below, and we will notify Peace Corps Volunteer Allyson Junker of your donation. Additional funds will be used to fund the next project by Allyson and/or those other PCVs in the country of service.
This project has been finished. To read about the conclusion of the project, CLICK HERE.