Gome Borehole Project – Malawi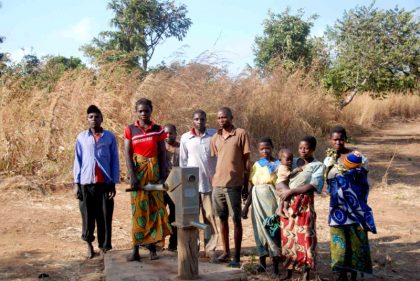 Location
Gome Village, Ntchisi District, Malawi
Community Description
Gome Village is a rural community bordering Nkhotakota Wildlife Reserve in the central region of Malawi. The community's main source of income is from the sale of tobacco and soybeans.
There are up to 540 people in Gome Village and 5 nearby villages who do not have reliable access to clean water. The borehole well that is used by the villages has been broken for the past five months.
Many people have been forced to use shallow wells or nearby streams containing water that is often contaminated. Villagers have experienced increased amounts of sickness due to the poor quality of the water.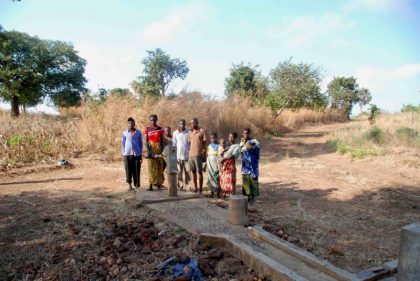 Project Description
The borehole pipes will be extended from their current depth of 28 meters to reach the water at a depth of 51 meters. The water is of good quality and will be available year-round. In addition, other pump repairs will be done.
Project funding will be used to buy new parts, including seven 4 m PVC Pipes and six Pump Rods, and materials, including cement.
The project is being coordinated by the Gome Borehole Committee.
A government water maintenance worker inspected the borehole, developed the parts list, and will perform the repairs. He will also teach members of the committee to do future repairs.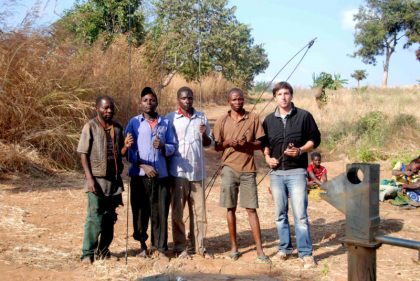 Project Impact
There are 540 people in six villages who will benefit from this project.
Peace Corps Volunteer Directing Project
Tomas Pickering
Comments
This is a high-impact low-cost project that will have a definite and meaningful result. The built-in training element ensures sustainability, as there will be people who will be able to make future repairs.
Dollar Amount of Project
$500.00
Donations Collected to Date
$500.00
Dollar Amount Needed
$0.00 – This project has now been fully funded, through the generosity of The Soneva SLOW LIFE Trust as a part of their Clean Water Projects initiative.
We encourage others to continue to donate using the Donate button below, and we will notify Peace Corps Volunteer Tomas Pickering of your donation. Additional funds will be used to fund the next project by Tomas and/or those of his counterpart PCVs in Malawi.
This project has been finished. To read about the conclusion of the project, CLICK HERE.