Gikongoro Secondary School Ecological Latrines Project – Rwanda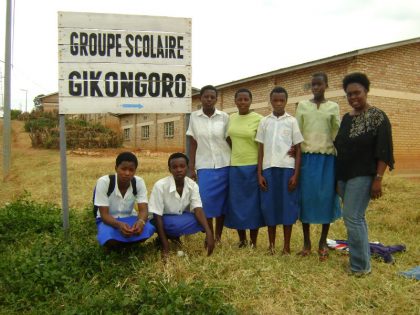 Location
Nyamugari, Gasaka, Nyamagabe District, Southern Province, Rwanda
Community Description
Nyamagabe district, located in the Southern province of Rwanda, has a population of 319,786 people. The majority of community members are farmers who grow tea, coffee, bananas, potatoes, beans and cabbage.
Nyamagabe district is known for having some of the best academic educational secondary school systems in the Southern province.
Currently, Gikongoro Secondary School has 283 secondary students, of which 173 are female. The population is increasing at a rate of 7% per year.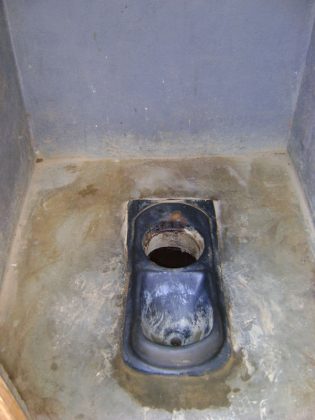 There are 6 newly constructed ecological latrines for use by male students, male teachers, and male visitors only. Because funding was limited and discontinued, the school was unable to construct ecological latrines for females.
The female students, teachers, and visitors currently share a poorly constructed pit latrine.
Project Description
This project is to construct 2 new ecological system latrines (often called composting latrines or Eco-San latrines) for the Gikongoro Groupe Scorlaire Secondary School for the use of female students, female teachers, and female visitors.
This new latrine design approach allows human waste of urine and hard waste to be separated during the process and later used as natural fertilizers to improve the soil quality for improved yield production. (An example of the latrines built in a neighboring community is shown in the pictures.)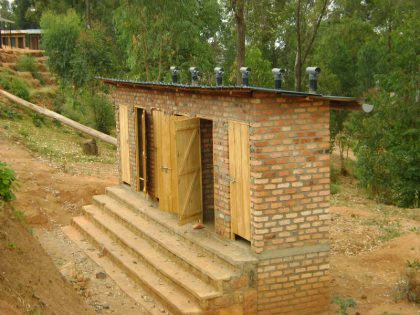 Project funds will be used to purchase all materials needed for the implementation of the project. It is expected that the local Nyamagabe District office will donate some materials and some parents will make small contributions.
The latrines will be maintained by rotating secondary students.
Project Impact
At least 198 people will benefit from this project immediately, including 173 female students and 25 female teachers. Female visitors to the school will also benefit.
Peace Corps Volunteer Directing Project
Camille Simpson
Comments
This is an innovative way to provide effective sanitation with additional benefits. The project will not only result in clean and private facilities for the females, but will also result in increased food security and nutrition through healthier crops from the availability of sustainable natural fertilizers.
Dollar Amount of Project
$500.00
Donations Collected to Date
$500.00
Dollar Amount Needed
$0.00 – This project has now been fully funded through the generosity of The Soneva SLOW LIFE Trust as a part of their Clean Water Projects initiative.
We encourage others to continue to donate using the Donate button below, and we will notify Peace Corps Volunteer Camille Simpson of your donation. Additional funds will be used to fund the next project by the PCV and/or other projects in the country of service.
This project has been finished. To read about the conclusion of the project, CLICK HERE.