Ethiolo College Latrine Project – Senegal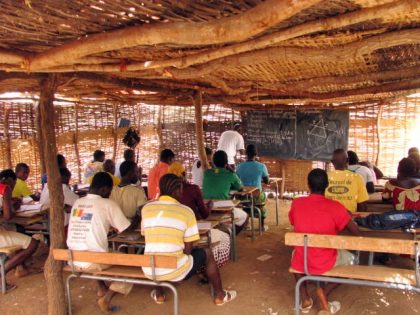 Location
Ethiolo, Kedougou, Senegal
Community Description
Ethiolo is a village in southeast Senegal, near the border with Guinea, about 90 km from Kedougou.
This school year, Ethiolo inaugurated a new middle school. However, it lacks latrines or bathrooms. This poses a problem for the students who need to go to the bathroom while school is in session.
Students currently must return to their houses and miss class. Furthermore, some of the students travel more than seven kilometers to go to school, and even that is not an option.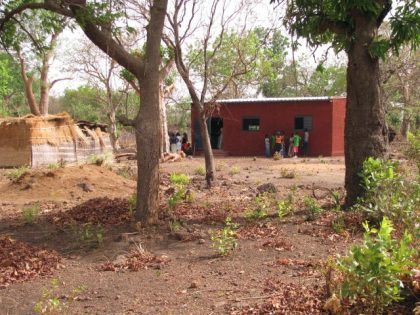 Project Description
This project will build three latrines for Ethiolo's college (middle school). Two of the latrines will be for the female students and one will be for the male students.
The teachers and students have agreed to dig the latrines, and this will be the community's contribution. Each latrine will be dug two meters, and then a local mason will make the caps. Each cap or slab will be made with rebar #6 and #8, wood and cement.
Once the holes are dug, the mason will make the cap of the latrine by first laying the rebar down horizontally and vertically. Then, he will make the wooden framework. Finally, he will pour the cement and finish the cap.
Appropriate Projects funds will pay for the mason's labor and materials, and also transport from Kedougou to Ethiolo.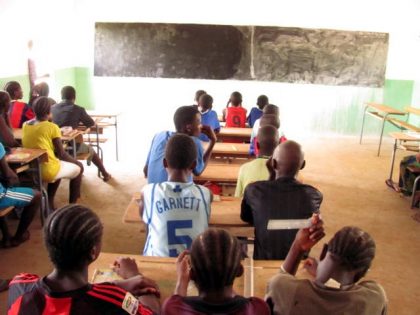 Project Impact
212 students and nine teachers will benefit from the project.
Peace Corps Volunteer Directing Project
Tatiana Nieuwenhuys
Comments
This very modest infrastructure project will have a drastic impact on the health and well-being of the students and staff.
Dollar Amount of Project
$165.00
Donations Collected to Date
$165.00
Dollar Amount Needed
$0.00 – This project now has been fully funded through the generosity of Kelsey Young, of Richmond, TX, USA.
We encourage others to continue to donate using the Donate button below, and we will notify Peace Corps Volunteer Tatiana Nieuwenhuys of your donation. Additional funds will be used to fund the next project by Tatiana and/or those of other PCVs in the country of service.


This project has been finished. To read about the conclusion of the project, CLICK HERE.