Escuela Official Urbana Mixta Pablo Garzona Napoles Water Project – Guatemala
Location
Almolonga, Quetzaltenango, Guatemala
Community Description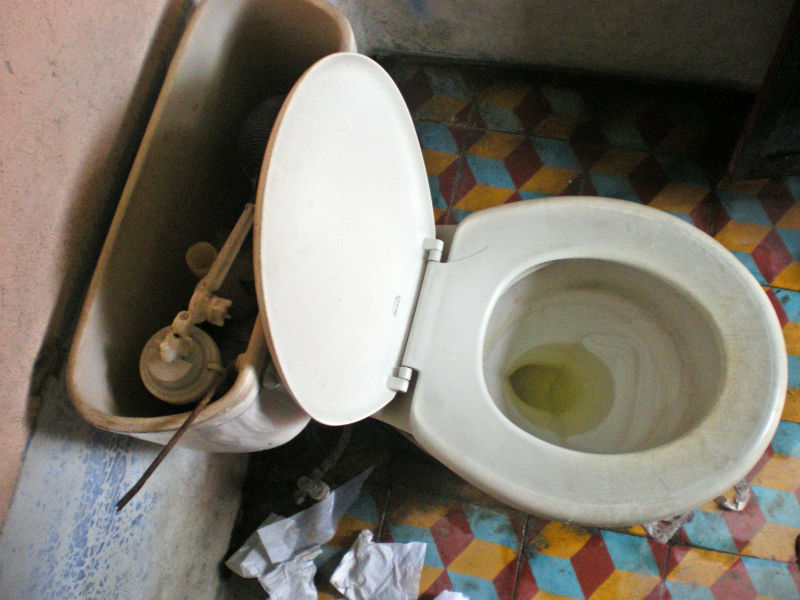 Almolonga is a mid-sized community nestled in a valley just outside of the second-largest city in Guatemala (Quetzaltenango). Known throughout Guatemala as the 'Hortaliza de America', the people of Almolonga live off of the land. They produce, ship, and sell vegetables of all sorts (mostly carrots, radishes, beets, and onions).
The children of Almolonga learn the trade at an early age (most help in the fields after or before school). Women and girls wear traditional clothes that they weave themselves. The community is dedicated to advancement and modernization. A majority of the men have worked in the U.S. and brought back with them many ideals. Education is one of them. Although short on time, families are adamant that their children attend school.
The Escuela Official Urbana Mixta Pablo Garzona Napoles elementary school has a morning school and also an afternoon school. In 2011, the two school principals, in collaboration with the committee of parents, were able to construct 5 faucets for the practice of healthy habits by the students.
The schools face problems including a shortage of water (especially in the afternoon) due to a lack of storage facilities, an insufficient number of drinking fountains, and various sanitation problems.
Project Description
This project is the expansion of the project completed at the school last year. There are four components:
The 'pila' (large sink) will be moved to the other side of the school patio for the exclusive use of the kitchen for cleaning pots used to make the children's snacks.
Four more wall faucets will be constructed where the pila was located.
A water deposit of 1,500 liters will be purchased and installed.
Various toilet components will be purchased and installed.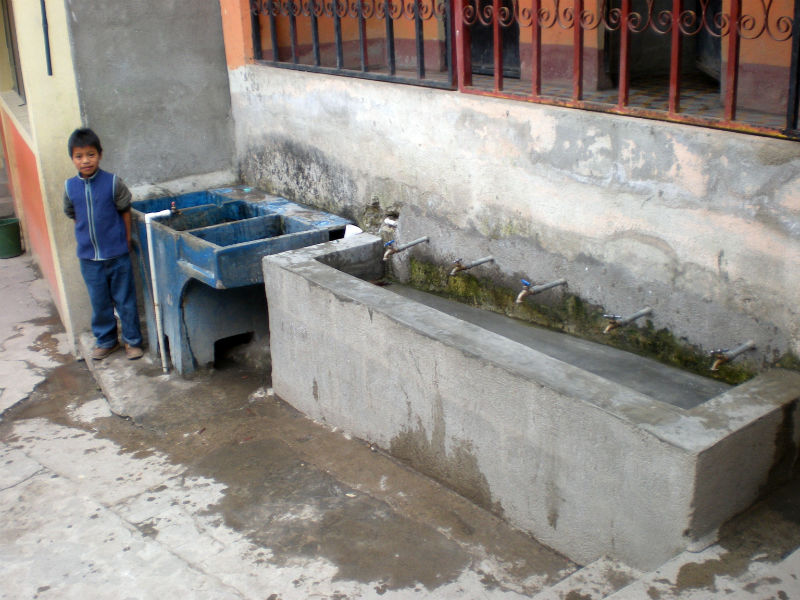 The committee of parents took the lead in the preparation of the project. The budget has been prepared and sources for materials and labor identified.
Project funds will be used to purchase the materials.
The parents, principals and teachers will transport the materials to the school and monitor the work of the professionals who will complete the job.
Project Impact
This project will benefit 351 students, including 197 students that attend the morning school and 154 students at the afternoon school.
Peace Corps Volunteer Directing Project
Samantha Boss
Comments
This is a needed infrastructure project to accommodate the health and safety needs of the two schools.
Dollar Amount of Project
$555.00
Donations Collected to Date
$555.00
Dollar Amount Needed
$0.00 – This project has now been fully funded through the generosity of friends and family of Peace Corps Volunteer Samantha Boss.
We encourage others to continue to donate using the Donate button below, and we will notify Samantha of your donation. Additional funds will be used to fund the next project by Samantha and/or those of other PCVs in the country of service.

This project has been finished. To read about the conclusion of the project, CLICK HERE.