Dongchaphru Temple School Water and Sanitation Project – Thailand
Location
Dongchaphru Temple School, Dongchaphru Village, Muang District, Phichit Province, Thailand
Community Description
Dongchaphru Village is a small, rural community that derives the majority of its income from farming (primarily rice). Some families are wage laborers at the local brick works or work in construction. Wage laborer incomes are at approximately 3,500 Bhat/month (or $117 USD) for a typical household. Farming household incomes vary by the amount of land held, but tend to rest in the 6,000 Bhat/month area (approx. $200 USD).
Children very often live with grandparents or other older relatives, while parents and other family members find work in larger metropolitan areas.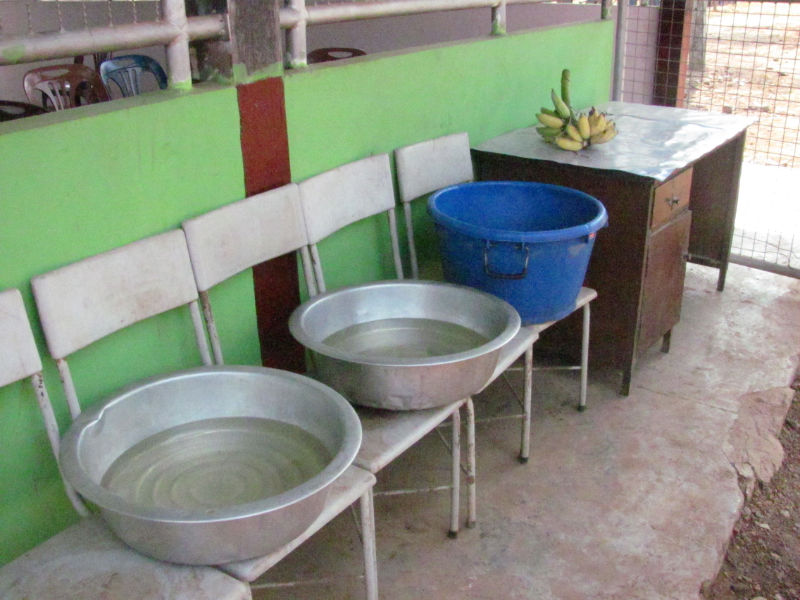 Dongchaphru Temple School is a public school in Dongchaphru (Thai schools are often affiliated with local temples, but are not parochial). The students do not have facilities for washing their hands before and after lunch or washing their eating utensils properly after lunch.
Project Description
This project is to install 6 sinks along the back wall of the eating hall of the school, one per grade level (minus kindergarten, as they eat earlier and can share sinks).
The sinks will be used for handwashing before and after every meal, in addition to brushing teeth in the morning and after lunch. The children also have to wash their hair and uniforms at school once a week, so they will also be used for those purposes. (Not all of the students have running water at home.)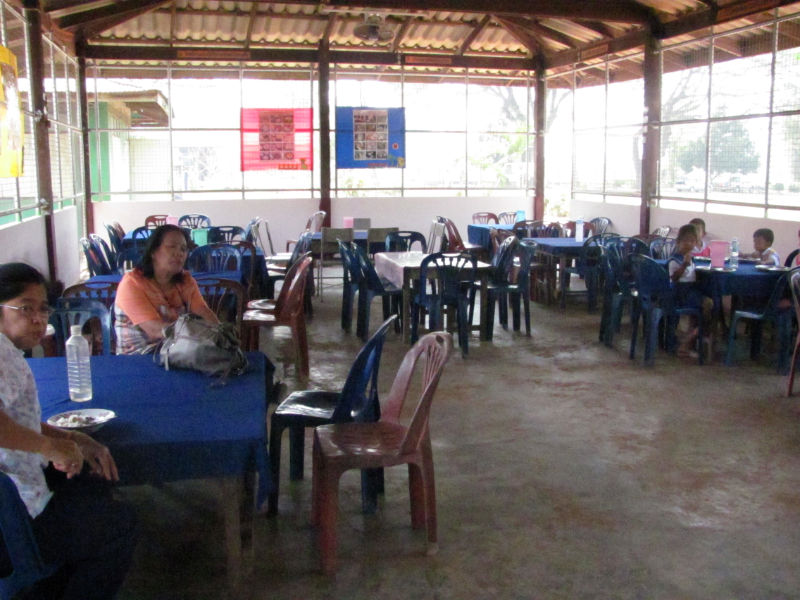 PCV pipes will be used to carry water to the sinks from holding cisterns already located behind the hall, which filter rainwater. More PVC pipes will carry the dishwater into new holding tanks, also behind the eating hall, to be used in the student vegetable patch and flower garden.
There will be a space for a drying rack above the sinks, as well as an enclosed cabinet below to keep dry dishes, utensils, soaps, etc.
The work will be carried out by the school groundskeeper, who has experience installing plumbing, as well as donated time from a few local handymen whose grandchildren attend the school.
Project Impact
At least the 1,000 villagers who use the school and temple facilities will directly benefit from the project, including 100 students who attend the school.
Peace Corps Volunteer Directing Project
Emily Ruskin
Comments
This project will improve the health of the students and faculty by permitting adherence to basic levels of hygiene.
Dollar Amount of Project
$500.00
Donations Collected to Date
$500.00
Dollar Amount Needed
$0.00 – This project has been fully funded, through the generosity of The Soneva SLOW LIFE Trust as a part of their Clean Water Projects initiative.
We encourage others to continue to donate using the Donate button below, and we will notify Peace Corps Volunteer Emily Ruskin of your donation. Additional funds will be used to fund the next project by Emily and/or those other PCVs in the country of service.

This project has been finished. To read about the conclusion of the project, CLICK HERE.