Diara Pont Women's Group Handwashing Station Project – Senegal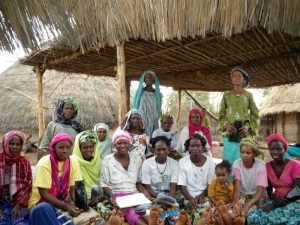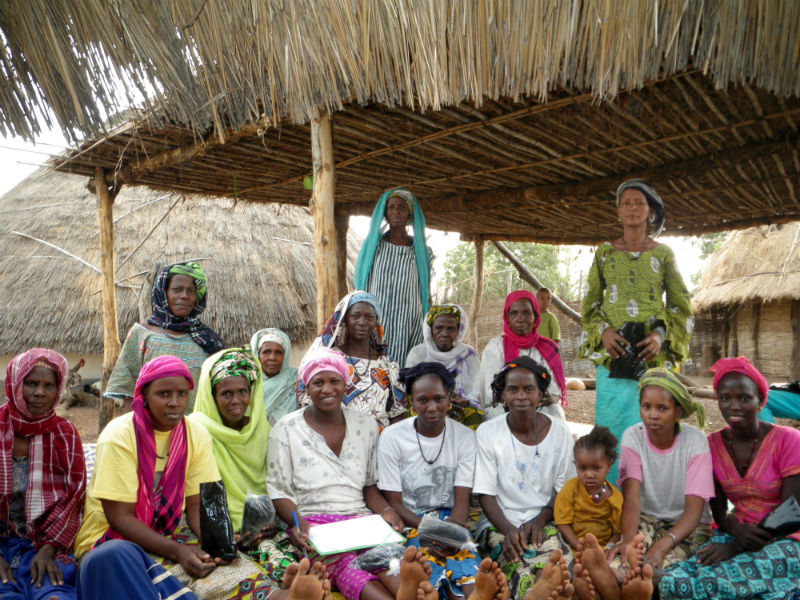 Location
Diara Pont, Kedougou, Senegal
Community Description
Diara Pont is a small rural community 75 km west of Kedougou in southeastern Senegal. Over the three sectors of the community (Bow Pella, Diara Pont, and Gure Lingere), there are 45 compounds, with about 200 people.
The vast majority of residents are farmers, with a few men who participate in selling of goods at the local weekly market, as there is no local boutique. The primary crops grown are corn, peanuts, and cotton.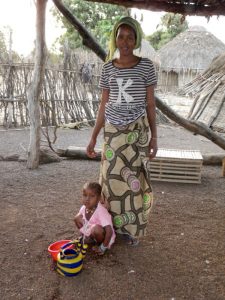 There is a single two-room primary school in the village with college-aged kids traveling 5 km to Salemeta. Diara Pont has a well, which it is anticipated will be finished before the rainy season, in addition to two forages. There is a seasonal river that people from Gure Lingere use for water.
The village does not have electricity or cell phone service. The majority of women in the community participate in the local women's group through gardening and health meetings.
Each compound in the community now has a latrine. However, none has adequate handwashing facilities.
Project Description
This project is to build and install 45 "tippy-tappy" handwashing stations, one for each compound in the community.
The "tippy-tappy" design allows the person to wash his or her hands by stepping on a stick, which is attached by rope to a water container. The container tips, supplying enough water for handwashing.
The stations will be placed near each latrine, encouraging their use.
Also to be provided will be a supply of antibiotic soap, since the soap typically used is made from peanuts, and does not have antibiotic properties. The soap is readily available, and it is expected that its use will become a regular part of household consumption.
Project funds will be used to purchase and transport the materials for each compound, including tea kettles for water storage, rope, and a soap supply.
Under the direction of the Diara Pont Women's Group, each compound will be responsible for its own construction and installation.
Project Impact
200 people will benefit from this project.
Peace Corps Volunteer Directing Project
Jackie Allen
Comments
Jackie recently completed the Diara Pont Latrine Project – Senegal, in which 15 latrines were built. As an addition to the latrine project, the instant project results in a system of sanitation and hygiene that will improve the health and well-being of the entire community.
Dollar Amount of Project
$500.00
Donations Collected to Date
$0.00
ADOPT THIS PROJECT BY CONTRIBUTING THE DOLLAR AMOUNT NEEDED BELOW
Donations of any amount will be appreciated. The full amount will give you "naming rights", if that is something you would like.
Any contributions in excess of the Dollar Amount of the Project will be allocated to other projects directed by this PCV and/or projects of other PCVs in this country.
Dollar Amount Needed
$500.00

This project has been finished. To read about the conclusion of the project, CLICK HERE.