Conclusion of Sdao Santepheup High School Water Project – Cambodia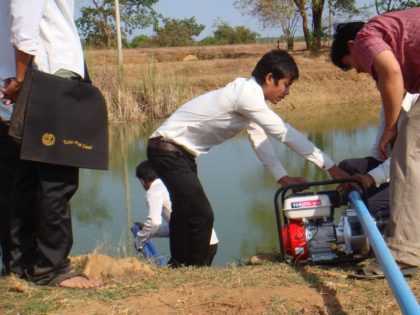 This project has been completed on schedule and within budget under the direction of Peace Corps Volunteer Bob Miller. To read about the beginning of the project, CLICK HERE.
Bob reports that the pump was purchased and installed, and the pipe connected from the pond to the bathroom. It is now in use, and functioning well. The community is working to dig the trenches and bury the pipe.
Bob conveyed the happiness and gratitude of the school director. The 750 students at the school now have water in the bathroom, with improved sanitation.
Funds for this project were provided through the generosity of The Soneva SLOW LIFE Trust, an award-winning resort and spa management and development company with a deep commitment to social responsibility.