Conclusion of Ratuș Water Project – Moldova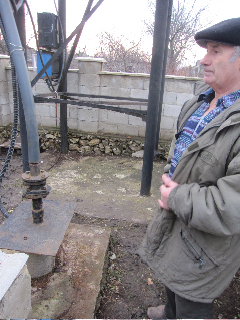 This project has been completed under the direction of Peace Corps Volunteer Neal Collins. To read about the beginning of the project, CLICK HERE.
The project was to replace the pipe connecting the water storage tank to the groundwater and pump.
Neal reports:
Once we obtained the money we bought new, rust-free pipes totaling 40 meters. We were able to get a crane to take out the old corroded pipes from the water well, and replace it with the new pipes. Once these were in place we sealed it back with the connector and put new PVC pipe to connect the well to the water storage tank.

Community response has very extremely positive and appreciative. Thank you for the help.
This project was completed quickly and efficiently, and is making a difference in the lives of the residents of Ratuș.
We again wish to thank The Soneva SLOW LIFE Trust for providing the funding for this project.