Conclusion of Ban Phrong Village Meeting Hall Bathroom Project – Thailand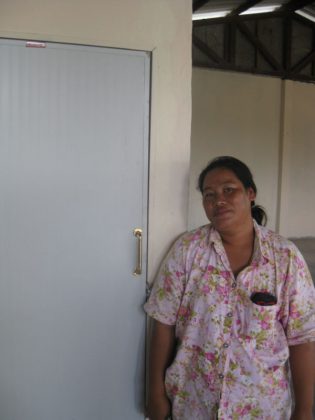 This project has been completed under the direction of Peace Corps Volunteer Sarah Brooks. To read about the beginning of the project, CLICK HERE.
This project was to build 2 bathrooms at the community meeting hall, which was without bathroom facilities.
Sarah reports:
After receiving funding, villagers were quick to act. They excitedly gathered supplies and set up a construction schedule volunteering their own time to undertake all labor.

Sarah comments on the outcome:

The bathrooms are now ready for use. Adhering to Thai culture, these new bathrooms will be introduced at the community's next big event in conjunction with a Buddhist merit-making ceremony.

This project was successful and will create a huge impact for those using the community meeting hall.

Thanks for your help!
We again wish to thank The Soneva SLOW LIFE Trust for providing the funds for the project.