Community Filter Project – Bolivia
Location
Near Rurrenabaque, Beni, Bolivia
Community Description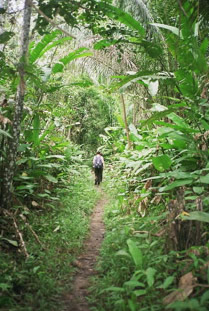 The larger project focuses on remote and marginalized Tacana, Tsimane and Moseten communities in the Rurrenabaque area of the Bolivian Amazon.
The communities have no access to running water or electricity and are largely subsistence farmers, fishermen and hunters. Last year, a project was done at the community of Tres Hermanas, a village that cannot be accessed by road. It is reached by an hour boat ride and a thirty-minute hike through the forest.
This year's effort will be in a nearby indigenous community that is of the Tacana ethnic group.
Project Description
This project is to build and install 18 bio-sand filters.
The work will be done as part of a wider project being carried out by the Rio Beni Health Project, in cooperation with Where There Be Dragons, which is based in Sorata, La Paz, Bolivia.
Project funds will be used to pay for cement, sand, gravel, and component parts for the filters. The filters will be built at a central location by volunteers participating in the program working alongside local people. The filters will then be transported to the recipients, and installed in their homes.
These filters will provide clean drinking water to families for about ten years. They require little maintenance, no energy costs, and are built with local materials.
Project Impact
A total of 90 people will be served, comprising 18 households of an average of 5 people each.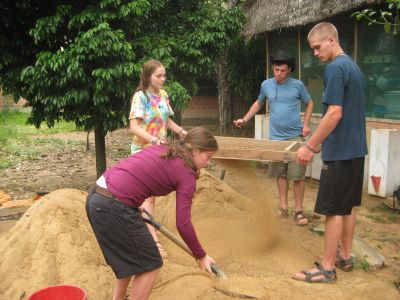 Peace Corps Volunteer Directing Project
This project will be led by Gina Collignon, a Returned Peace Corps Volunteer who served in Bolivia and Ecuador. Gina currently works as an instructor with Where There Be Dragons.
Comments
This project follows up on a successful project completed last year, led by Returned Peace Corps Volunteer Helen Rortvedt, the Rurrenabaque Filter Project – Bolivia.
It is a good policy to replicate projects that have good results and yield a high impact. This project takes advantage of the knowledge and experiences gained in prior work, and builds on the outcome to extend the benefits to an unserved population in a remote community.
Dollar Amount of Project
$500.00
Donations Collected to Date
$500.00
Dollar Amount Needed
$0.00 – This project has now been fully funded, through the generosity of The Soneva SLOW LIFE Trust as a part of their Clean Water Projects initiative.
We encourage others to continue to donate using the Donate button below, and we will notify Returned Peace Corps Volunteer Gina Collignon of your donation. Additional funds will be used to fund the next project by Gina and/or those of her counterparts in Bolivia
This project has been completed. To read about the conclusion of this project, CLICK HERE.