College and Ecole Elementaire Bathroom Water Project – Senegal
Location
Khogue, Louga Region, Senegal
Community Description
Khogue is a village of 770 people situated in the Djolof region of Senegal. Dry, sandy, and arid, one of the main concerns of the community is access to water, both for health and agriculture.
The school educates children from the ages of 7 to 17, and has a staff of about 14 teachers
Problem Addressed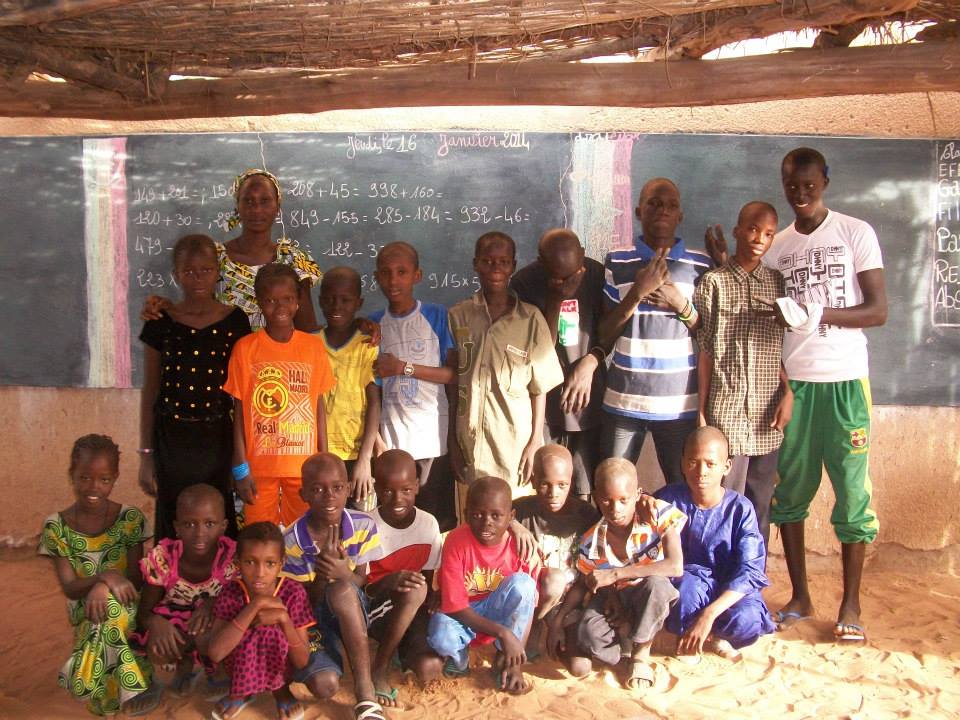 The school has 8 bathroom stalls for the use of the students, and none designated for faculty. While the facilities are structurally sound, there has never been access to running water. This means that it is impossible to use the bathroom, clean it, or to wash hands.
There is a high rate of diarrheal illness caused by a lack of hygiene. Despite efforts by local health workers to teach proper handwashing practices, the lack of running water is a barrier to the actual implementation of these practices.
Project Description
This project is to provide running water for the school bathrooms and to construct a new faculty bathroom.
A supply line will be connected to the main water line to serve the bathrooms, and piping will be run to, and a faucet installed in, each of the 9 toilet stalls.
New doors will be installed on the existing stalls, and a staff restroom will be created to ensure teacher/student privacy.
Each classroom will receive a toilet kettle to keep in their room, as well as a supply of soap.
In conjunction with continued handwashing seminars, a mural will be painted on the toilet to encourage proper hygiene. The school staff will organize and monitor student groups to keep the toilets clean, and the school fund will ensure a steady supply of cleaning materials.
Project Impact
Approximately 270 students and a staff of 14 will benefit from the project
Peace Corps Volunteer Directing Project
Rebecca Verlaque
Comments
This is an important infrastructure project for the school that will improve the health and well-being of students and staff.
Dollar Amount of Project
$472.50
Donations Collected to Date
$472.50
ADOPT THIS PROJECT BY CONTRIBUTING THE DOLLAR AMOUNT OF THE PROJECT.
Dollar Amount Needed
$0 – This project received major funding through the generosity of the Elmo Foundation, with the final contribution of $172.50 from Susan Smith, of Rockville, MD.
We encourage others to continue to donate using the Donate button below, and we will notify the Peace Corps Volunteer of your donation. Additional funds will be used to fund the next project by in Senegal.

This project has been finished. To read about the conclusion of the project, CLICK HERE.