Chakuli Borehole Repair Project – Malawi
Location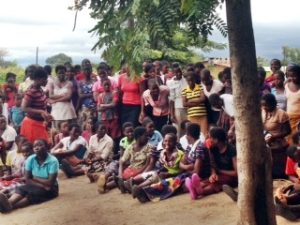 Chakuli Village, Kasinje, Ntcheu, Malawi
Community Description
There are 198 Households with a total of 875 people in Chakuli village.
A borehole in the village has been in use since 1997, but is now not functional. The local health committee has teamed up with Chakuli water and sanitation community to construct 2 local wells until the borehole is fixed. The wells are a temporary solution since they have no covers and are an unsafe source of drinking water.
The borehole head and pump are cracked. Water has been able to get inside the pump causing the rod centralizers and rising pumps to lose stability. The pump head along with interior parts need replacing in order for the borehole to be useable again.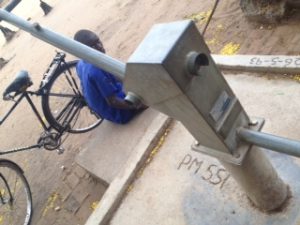 Project Description
This project is to repair the borehole in Chakuli.
The project will be carried out by an experienced borehole repairman. The members of the water committee will help with the disassembly and reassembly.
The community will rebuild the soak pit to be 5 meters farther from the borehole to prevent damage caused by livestock. They will also rebuild the skirting on the borehole to prevent further water damage.
Water Charity funds will be used to purchase and transport the pump parts and other materials.
The labor will be paid for by the community.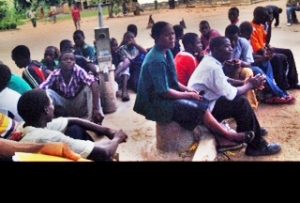 Project Impact
The project will benefit 875 people in 198 households.
Peace Corps Volunteer Directing Project
Kristi Mathis
Comments
This is an important infrastructure project that will have a big impact on the health and well-being of the entire community.
Kristi previously completed the Kasinje Borehole Repair Project – Malawi.
Dollar Amount of Project
$265.00
Donations Collected to Date
$265.00
Dollar Amount Needed
$0.00 – This project has been fully funded through the generosity of Bryan Mathis of Muskegon, MI, USA.
We encourage others to continue to donate using the Donate button below, and we will notify Kristi of your donation. Additional funds will be used to fund the next project by Kristi and/or those of other PCVs in the country of service.

This project has been finished. To read about the conclusion of the project, CLICK HERE.