CEM de Pakour Latrine Project – Senegal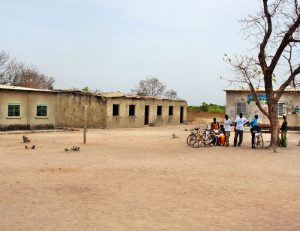 Location
Pakour, Department of Velingara, Region of Kolda, Senegal
Community Description
Pakour is an arrondissement of around 2,500 people in the Department of Velingara located in the southeast of the region of Kolda, Senegal. Seated just 12 km from the border of Guinea-Bissau it sees a lot of traffic moving in and out of the country.
The majority of income comes from crop cultivation of peanuts, cotton, and cassava, while gardening and fruit tree production are also gaining in popularity. Family income levels, however, remain very low in Pakour.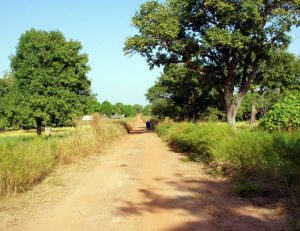 As a decent-sized town, there are 630 students in need of a proper middle school at which to study. Unfortunately, the CEM (community middle school/high school) has been without proper bathroom facilities for a number of years. Despite a student strike of nearly two weeks, the government has not attended to multiple requests for facilities.
Project Description
This project is to build an 8-stall latrine at the CEM de Pakour.
The school director has arranged for an experienced latrine mason to dig and construct a 2 m hand-dug ditch latrine, lined with cement/sand bricks.
After the hole is dug, iron bars will be laid across the top of the hole for support before being cemented in place to cap the top of the latrine.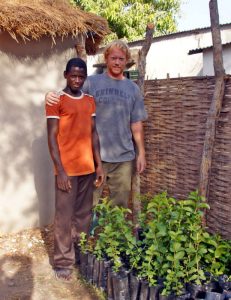 Finally, the latrine will be partitioned off into eight individual stalls for use by both teachers and students. To separate the stalls, woven fencing will be purchased and set it up in a grid fashion.
Given the toughness of the soil, a large portion of the funding will be needed to finance the digging of the latrine, followed by materials, including bricks, cement, iron, and fencing.
Project Impact
630 students and 25 teachers will benefit from the project.
Peace Corps Volunteer Directing Project
Curtis McCoy – Senegal
Comments
This sanitation project will significantly benefit the health and wellbeing of the students and teachers at the school.
Dollar Amount of Project
$555.00
Donations Collected to Date
$555.00
Dollar Amount Needed
$0.00 – This project has now been fully funded through the generosity of The Soneva SLOW LIFE Trust as a part of their Clean Water Projects initiative.
We encourage others to continue to donate using the Donate button below, and we will notify Curtis of your donation. Additional funds will be used to fund the next project by the PCV and/or other projects in the country of service.

This project has been finished. To read about the conclusion of the project, CLICK HERE.