Candelaria School Pump Project – El Salvador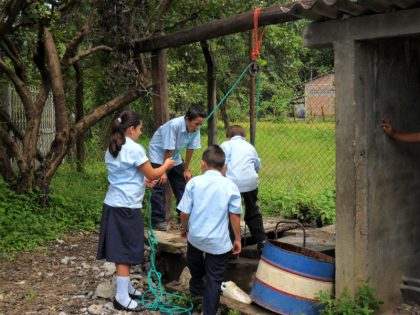 Location
Candelaria, Sociedad Morazan, El Salvador
Community Description
Candelaria is a rural town in northeast El Salvador in the department of Morazan. It has a population of about 1000, and an economy based on small-scale farming and cattle.
Within the community, there is a school for kindergarten to ninth grade, Centro Escolar Canton Candelaria Codigo 13291,
that currently has 213 students attending.
The pump for the well that supplies the water for the school has recently ceased to function due to corrosion. The well has plenty of good water but now without the pump, the school has had to open the top and take out water with buckets and a rope.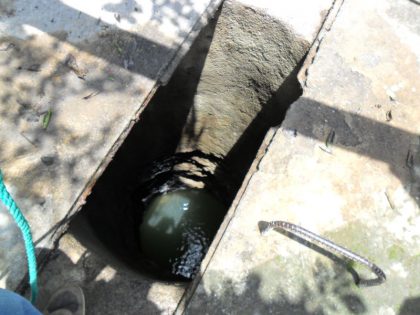 The current situation is very unsafe for the kids as they take out water for the basic needs of the school, including hand washing, cooking, and cleaning. It also puts the water supply at risk of becoming contaminated by debris.
Project Description
This project is to install a new electric pump, new tubes (PCV instead of metal to prevent corrosion), and wiring. The water will be piped to the spigots at the bathrooms, and the well will be resealed with cement.
Project Impact
213 students and 6 teachers will benefit from this project.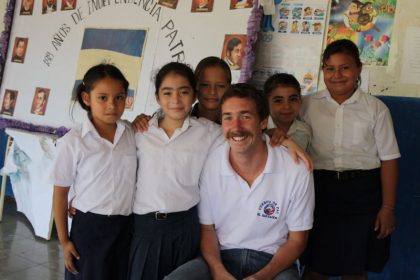 Peace Corps Volunteer Directing Project
Adam Keough
Comments
This is an important project to maintain the quality of water in the well and to ensure the health and safety of the students.
Dollar Amount of Project
$500.00
Donations Collected to Date
$500.00
Dollar Amount Needed
$0.00 – This project has now been fully funded, through the generosity of The Soneva SLOW LIFE Trust as a part of their Clean Water Projects initiative.
We encourage others to continue to donate using the Donate button below, and we will notify the Peace Corps Volunteer of your donation. Additional funds will be used to fund the next project by this PCV or those of other PCVs in the host country.
This project has been finished. To read about the conclusion of the project, CLICK HERE.